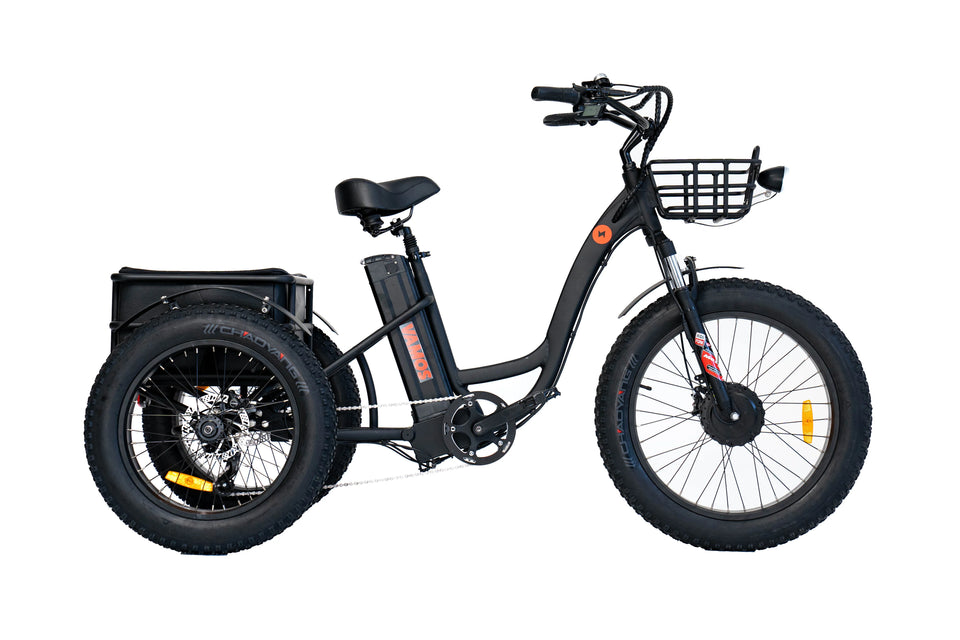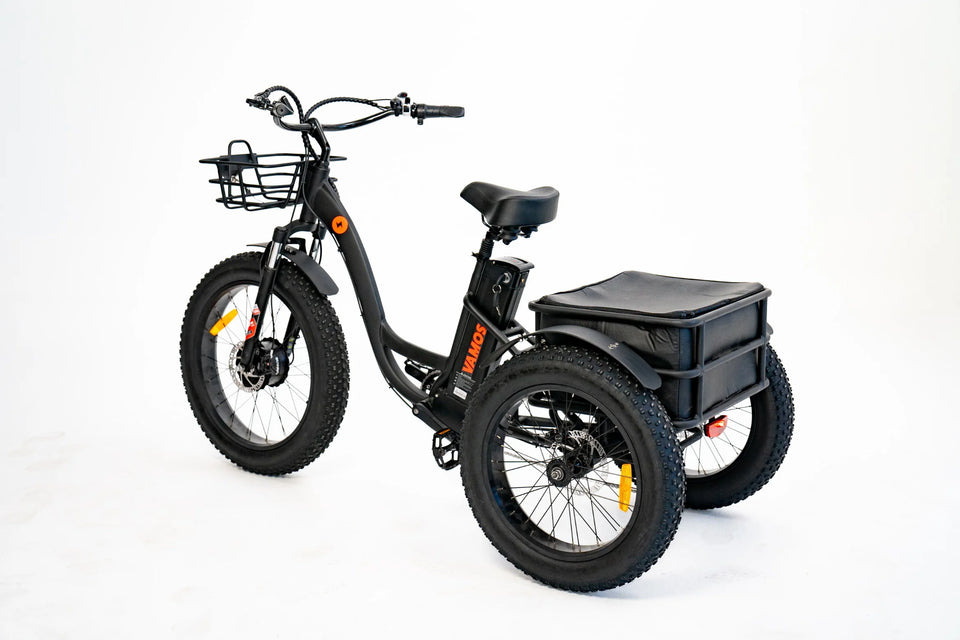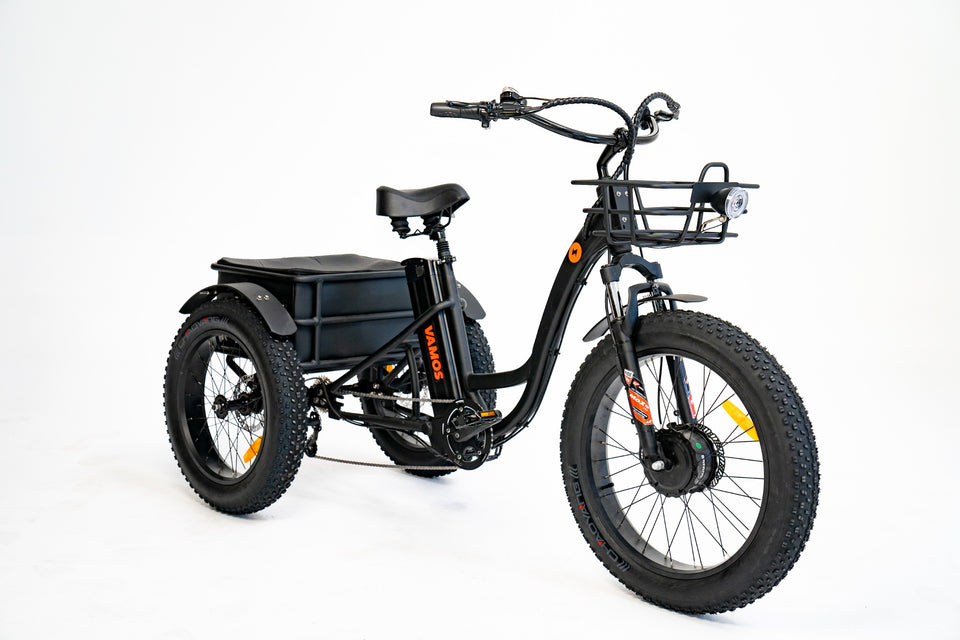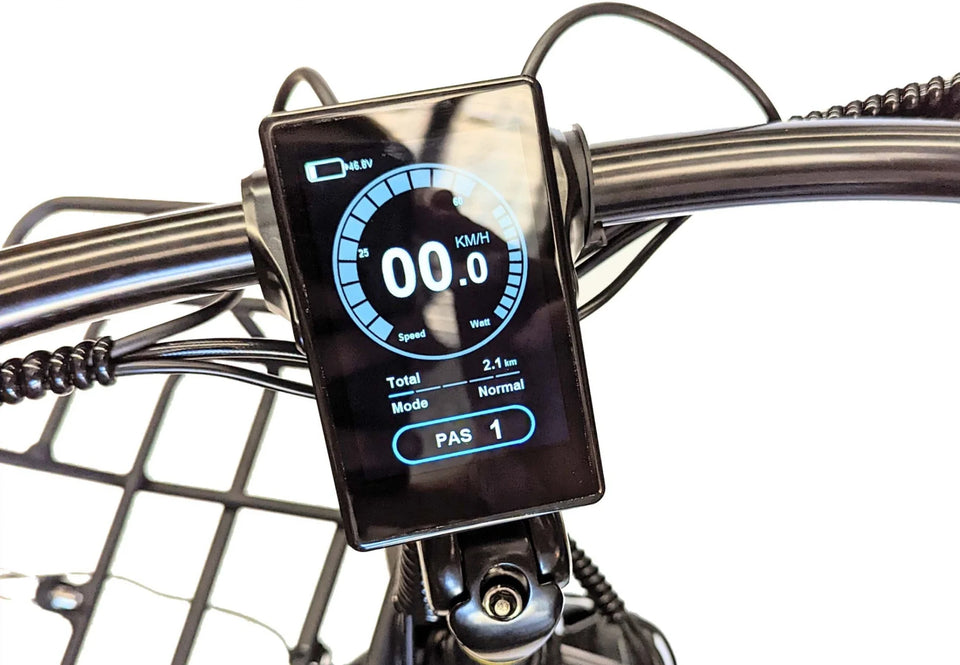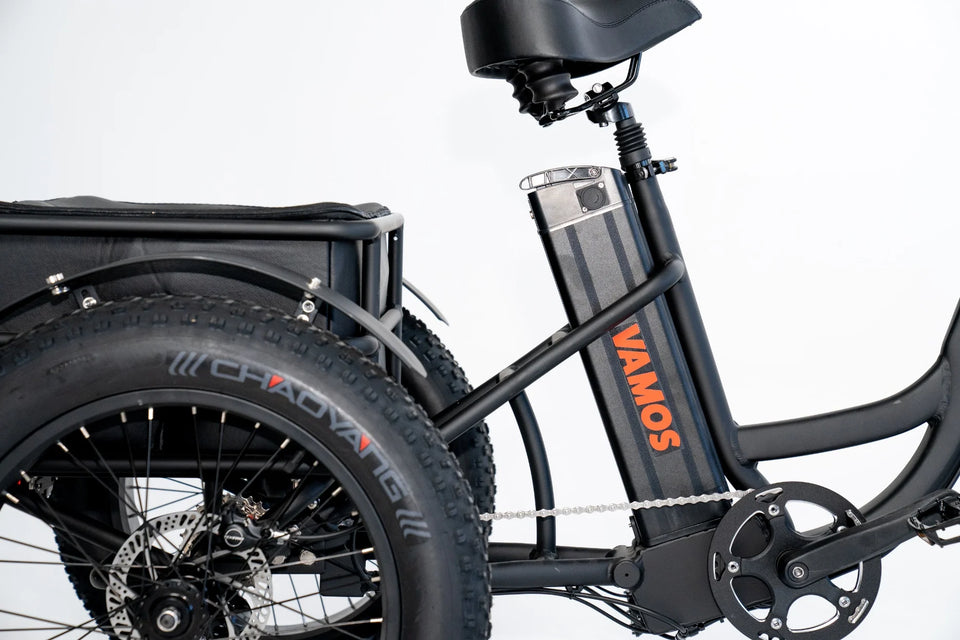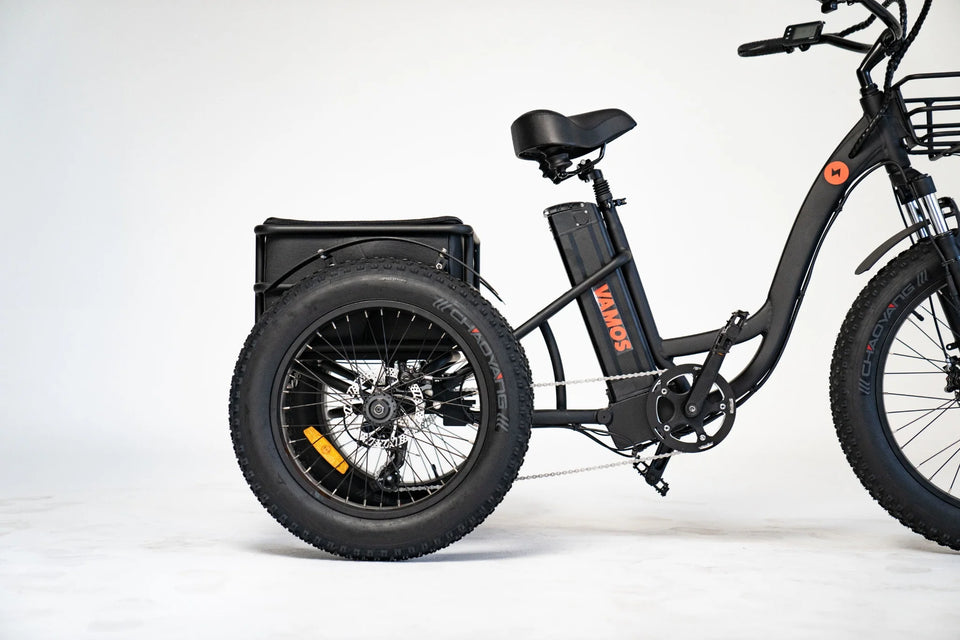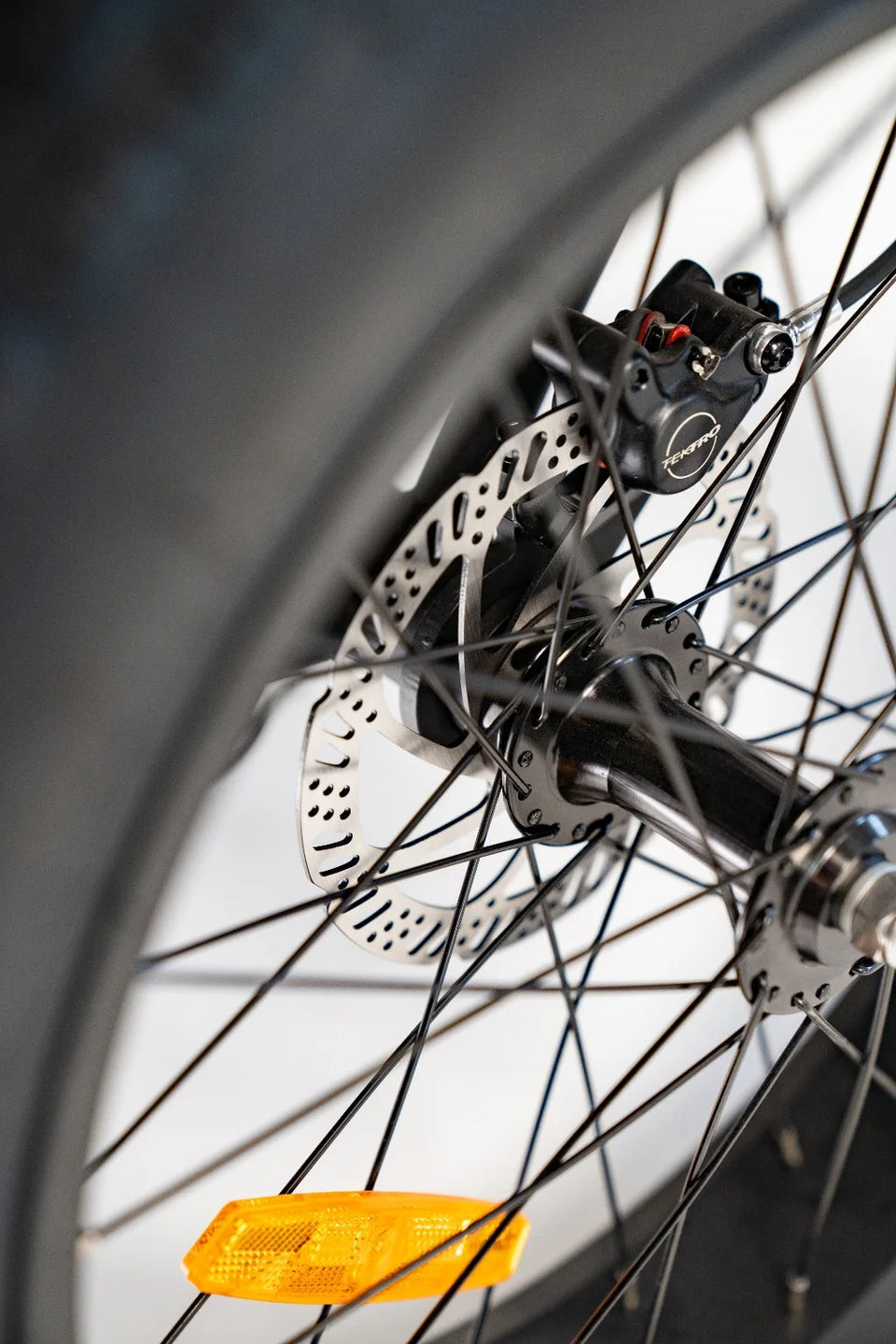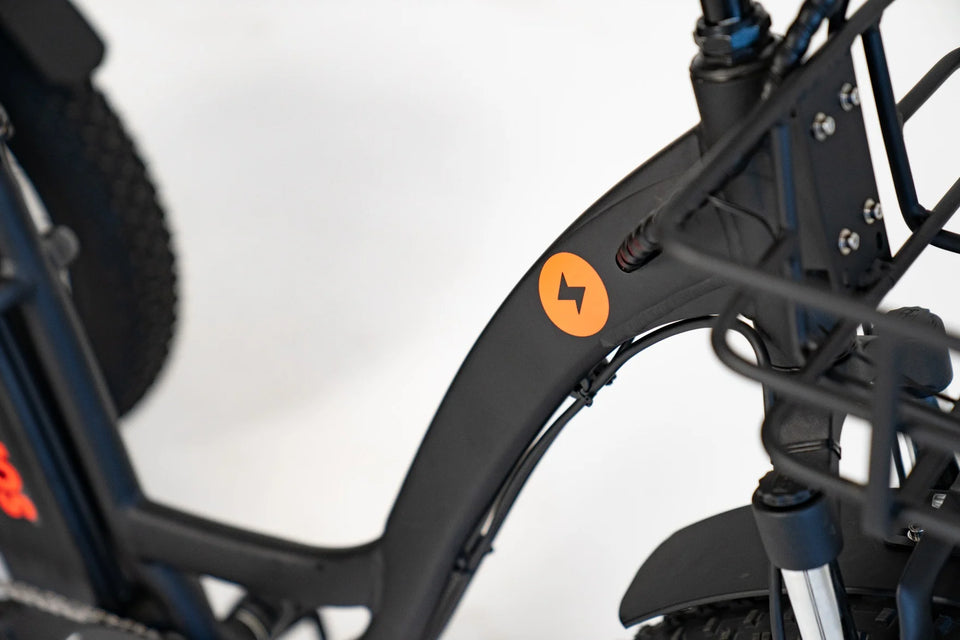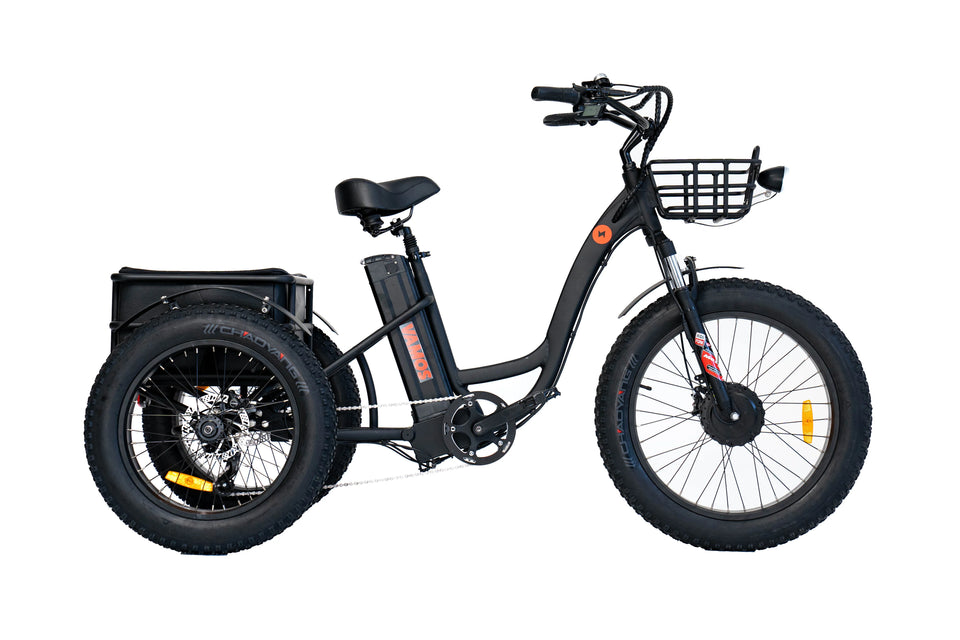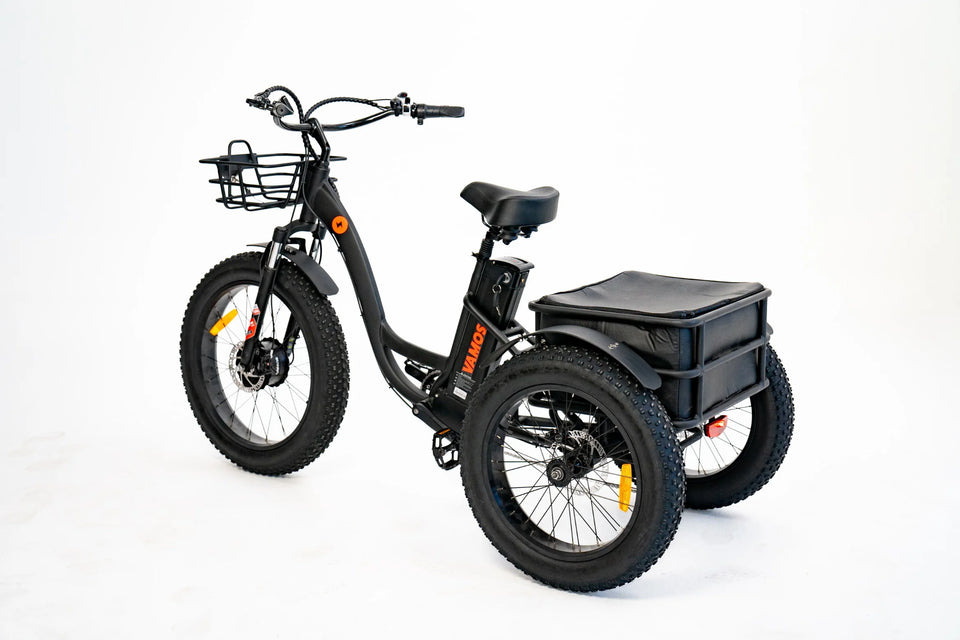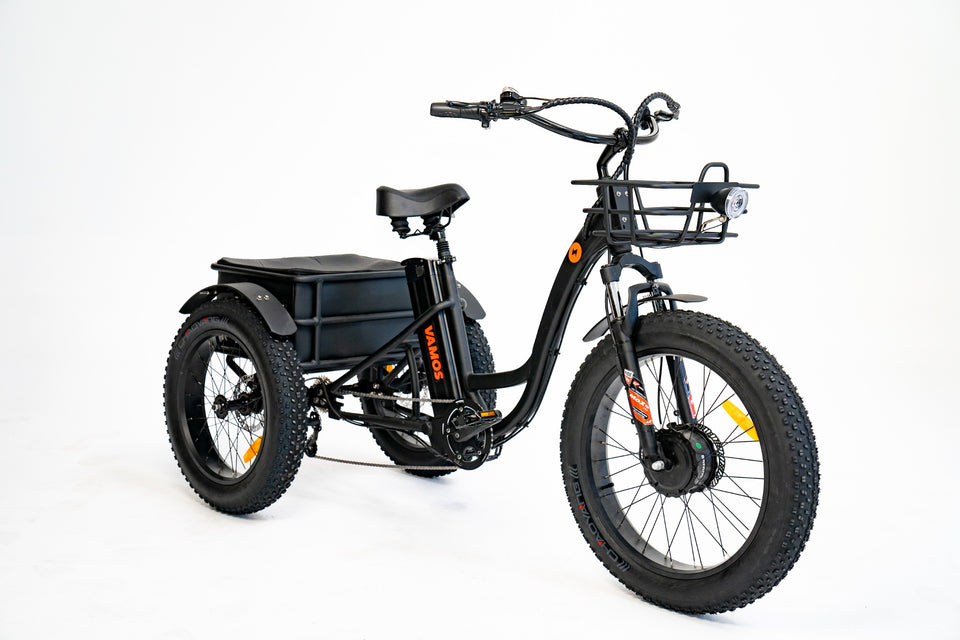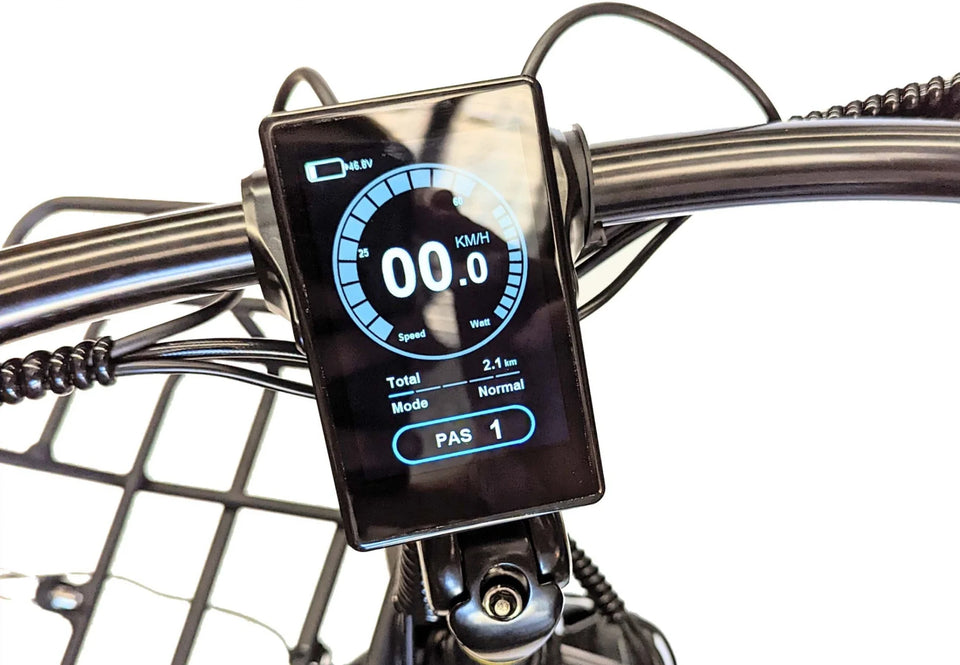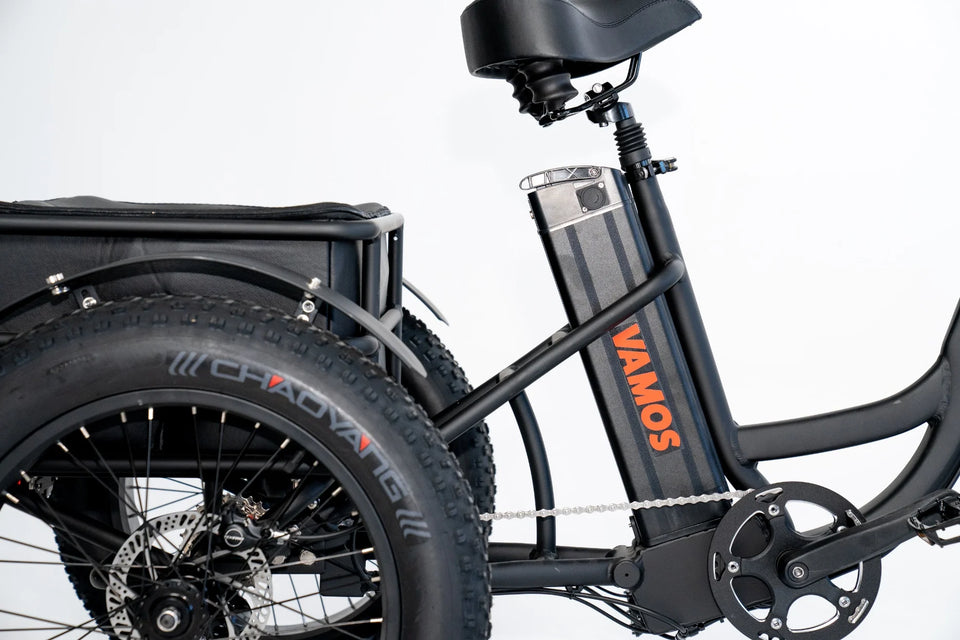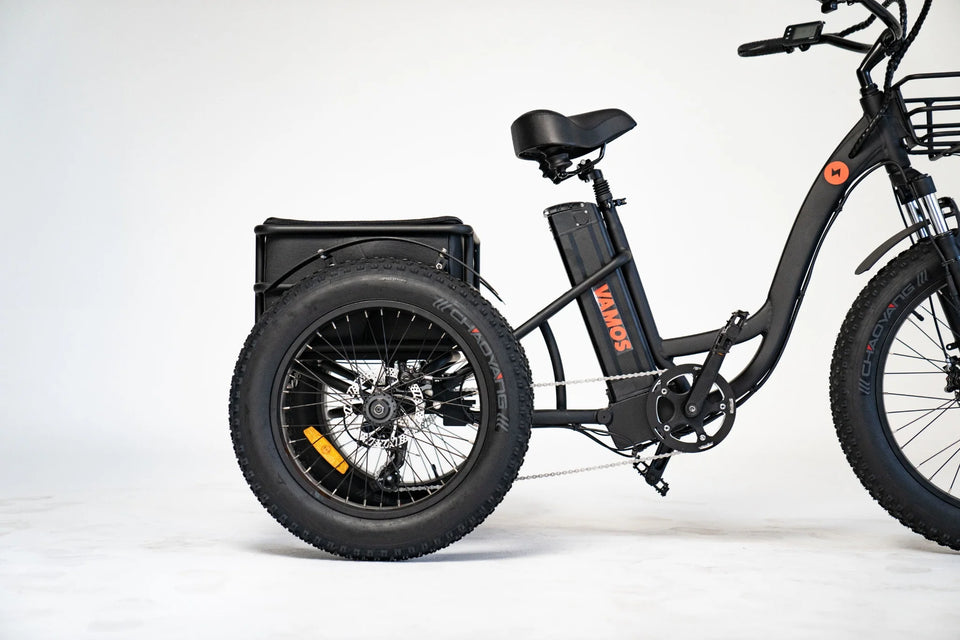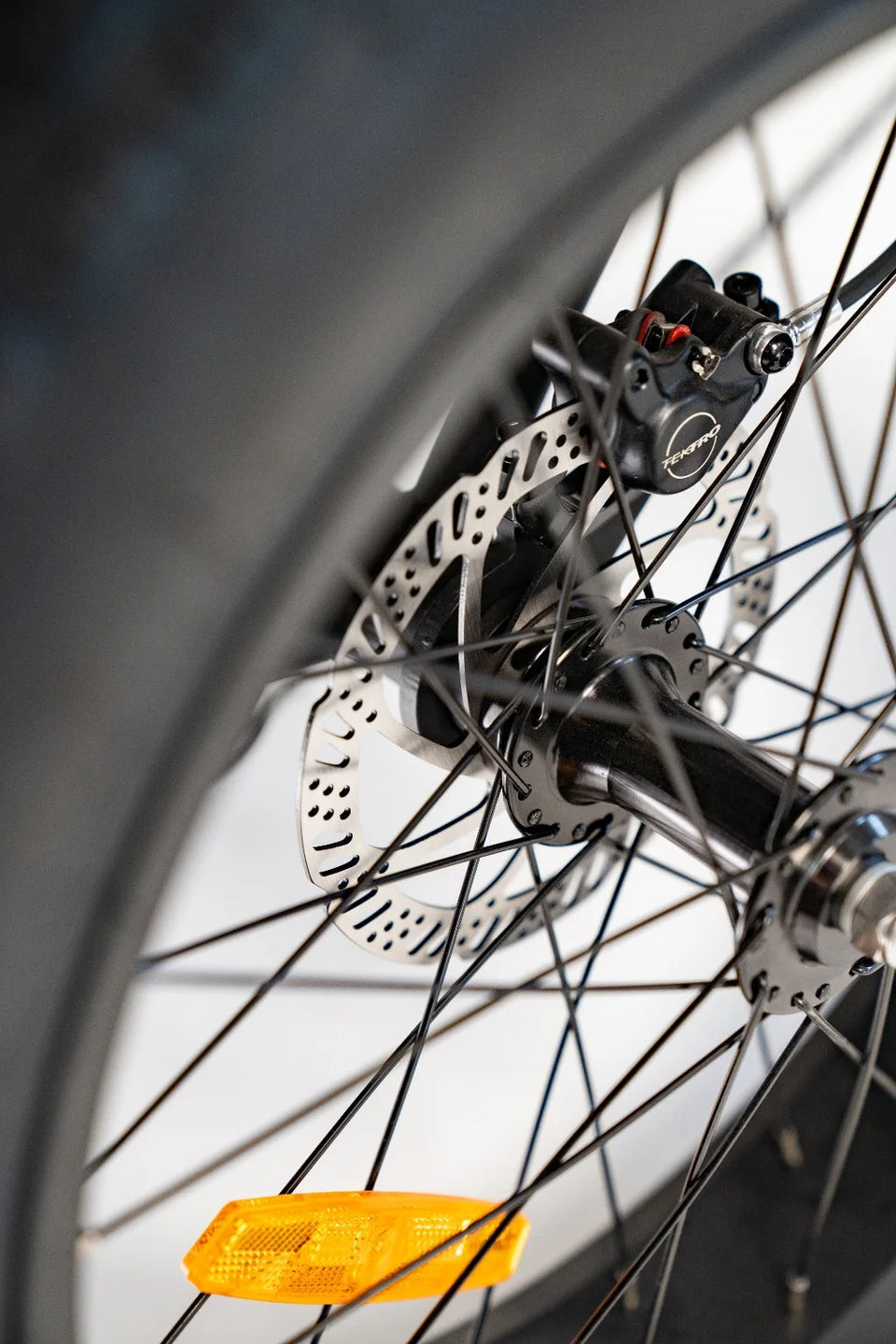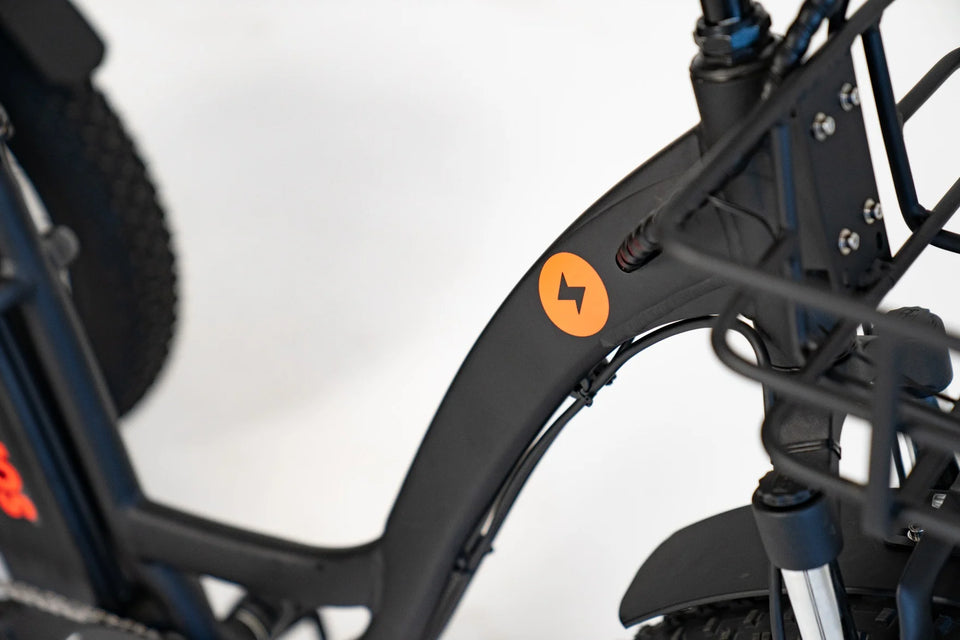 Vamos Papa Grande Pro 3 Wheel E-Trike
by Vamos
Papa Grande Pro is the Big Daddy. The big kahuna. One substantial e-trike that can handle some weight! There's little out there like this on the Australian market. Low step-through frame makes it super easy to get on and get off. Integrated handbrake allows you to park on uneven terrain. Three wheels make it sturdy. The Promax Suspension saddle seat post and large seat make it an absolute joy to ride. Combined with a Mozo suspension front fork to take on any small bumps on the way, you're crusin'.
Who's the Papa Grande Pro for?
For those concerned with stability, this 3-wheeler will keep you upright and stable. It's perfect for those who don't like 2-wheels, yet want all the awesome benefits of an e-bike.
If you're hoping to leave the car at home and travel around with a fair bit of baggage look no further than the Papa Grande Pro, because it's got you covered.
The Papa Grande Pro can hold up 50kg + in the rear with an extra front basket to carry that little bit more. It offers heaps of carry potential. Carry your groceries, or tow your kids.
Inclusions
Light Aluminium Alloy Frame
Mozo Suspension Front Fork
Big Stone LCD C900E Colour Display
F/R Handbrake
Fat Chaoyang Tyres: F 24 inch x 4 inch,  R 20 inch x 4 inch
F/R Aluminium Fender Mudguards
F/R Carriage Systems
Waterproof Bag for Rear Carrier
F/R Integrated Lights
Brake light
Rear Carrier: 40cm long x 50cm wide x 25 tall with removable padded inner bag. Can handle 50KG+ in cargo.
Promax Suspension Saddle Post & Seat
SHIMANO Acera Derailleur
F/R Hydraulic Disc Brakes
36V/48V 15.6AH Samsung Cell Lithium Battery
Middle Axle Torque Sensor
Ergonomic Leather Grips
2 keys
Weatherproof, fine to ride rain or shine
Battery + Motor Size + Throttle Configuration Options:
36V/15.6ah Samsung Cell Battery + 250W Bafang Brushless Gear Motor + twist throttle with on/off switch (40km+ range)
48v/21ah 3A Samsung Cell Quick Charge Battery + High Torque Bafang Brushless Gear Motor + twist throttle (80km+ range)
I have a question I need help with.
Watt? Watt-hour? Kilowatt?? WHAT? Gets confusing right? That's OK we can answer any question you may have!
More information please