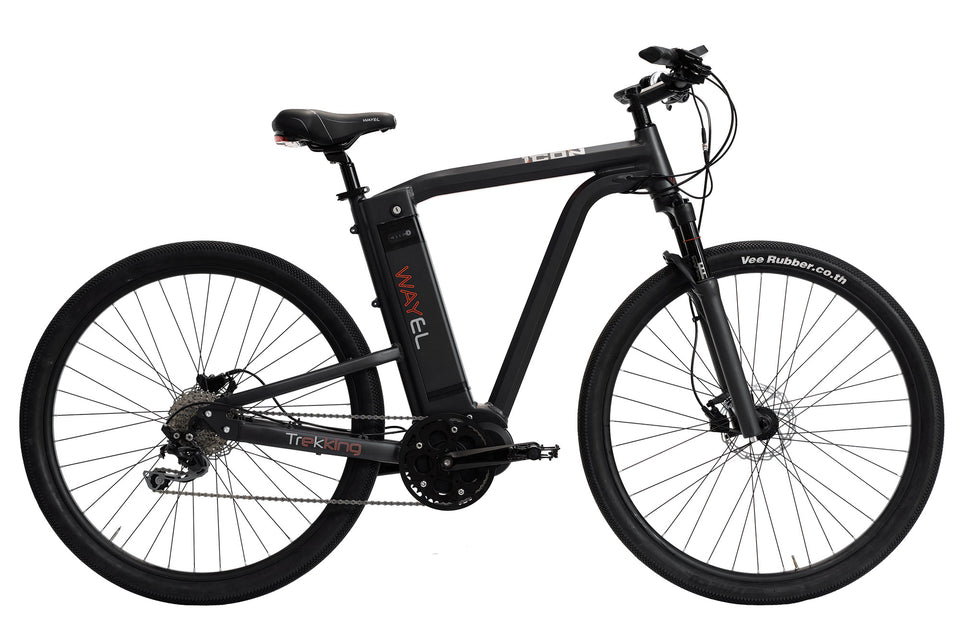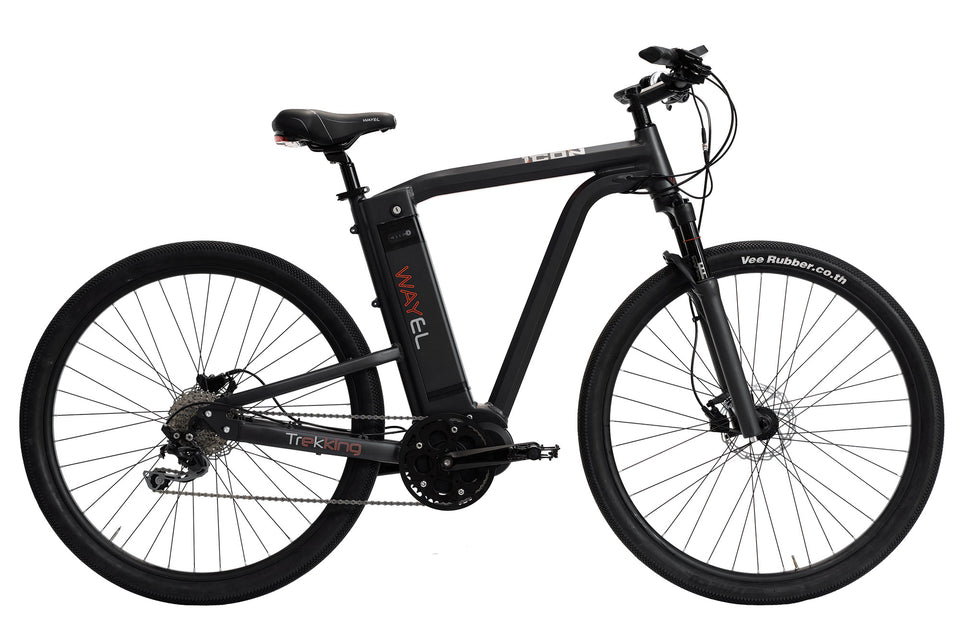 Wayel Icon Trekking E Bike 28" Uomo Dark (Made in Italy)
WZA9IT128GS
by Wayel
Made in Italy
The Icon Trekking Bike is suitable for the city and perfect for venturing into extra-urban circuits thanks to the power of the strong and silent F90 FIVE 48V central motor. F90 48V delivers power to deal with slopes up to 30%. For those who love action but don't want to give up design: 10-speed Shimano Deore gearbox, maximum cushioning with 100 mm front fork, safety with hydraulic disc brakes and the elegant octagonal-section frame.
CENTRAL MOTOR FIVE F90 48V It has responsive acceleration in the city and is aggressive off the road. Equipped with exceptional boost, F90 delivers power to deal with slopes up to 30%. Extremely silent, it ensures perfect symbiosis between the power delivered and the action of the legs
FRONT FORK CUSHIONED 100 MM Front fork is adjustable and has a lockout, so you can alway find the very best setting for all tracks.
LCD DISPLAY With backlight, the LCD display allows to turn the system on and off, to select the assistance levels, to activate the soft start and to check the battery level. The device is equipped with a USB port to charge your smartphone.
I have a question I need help with.
Watt? Watt-hour? Kilowatt?? WHAT? Gets confusing right? That's OK we can answer any question you may have!
More information please