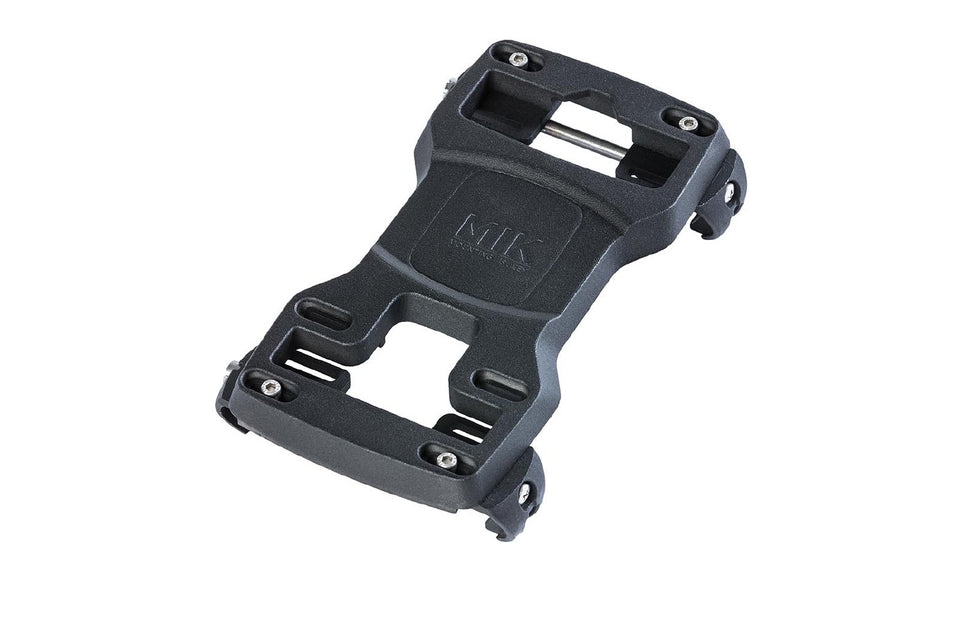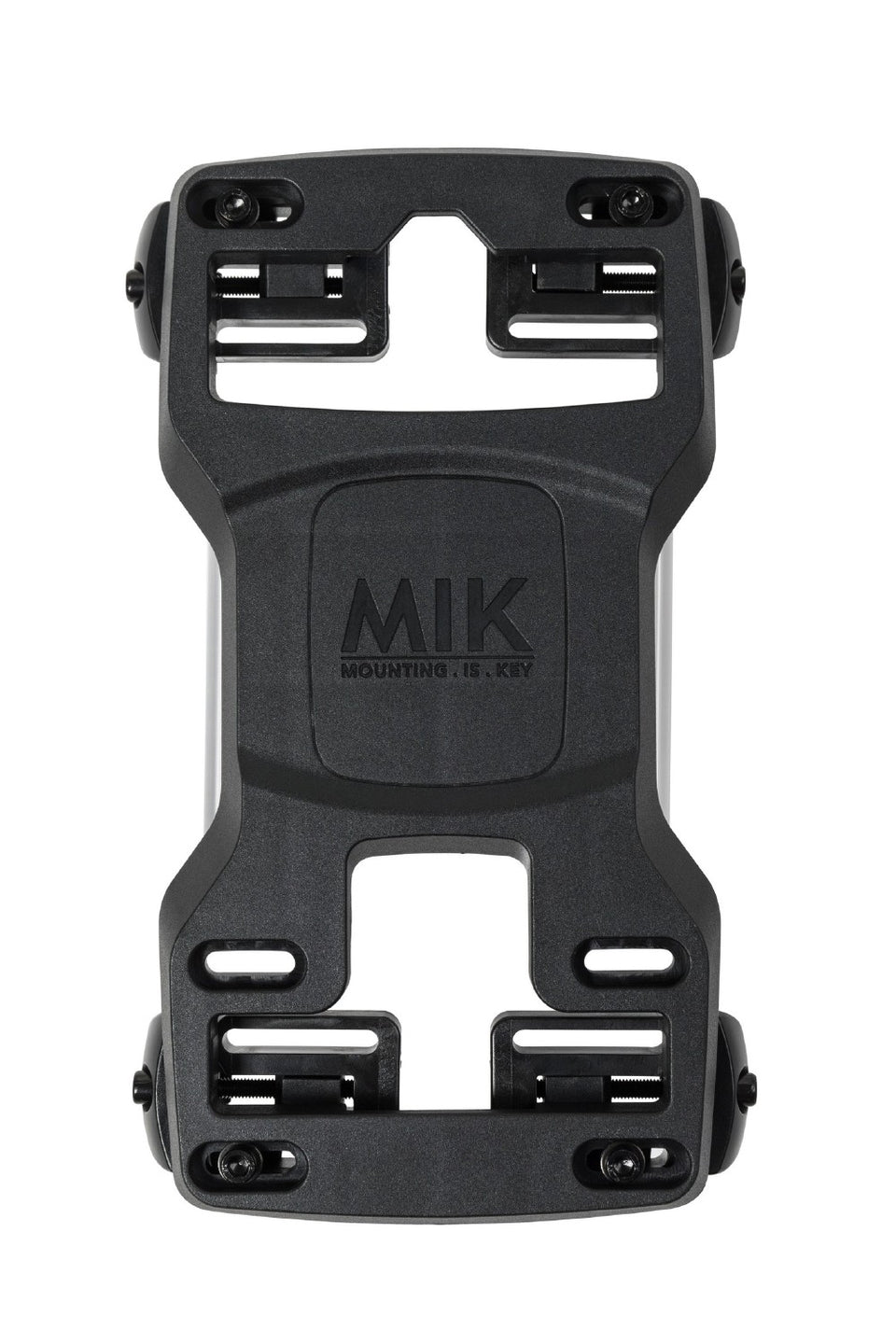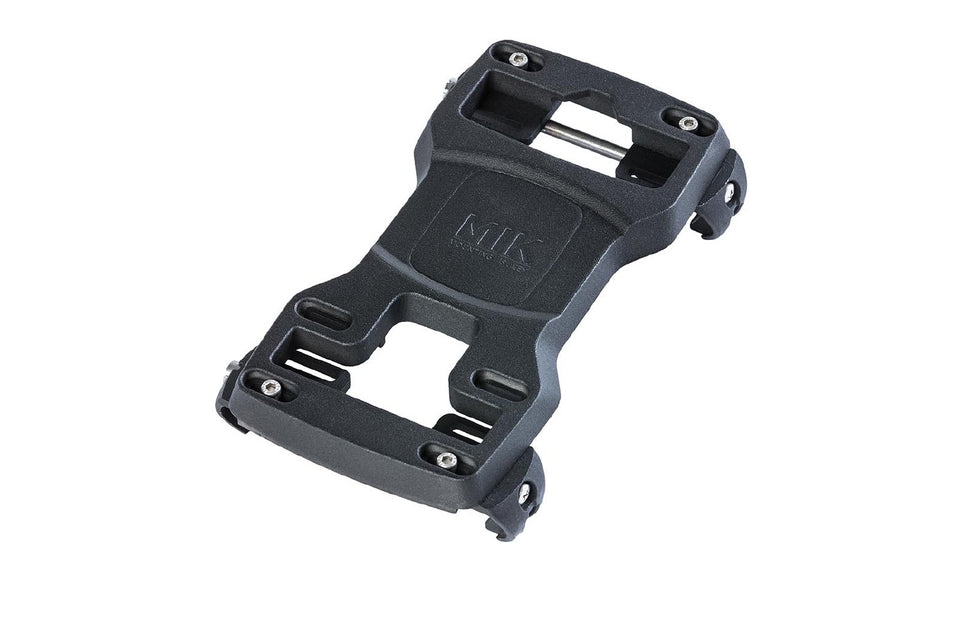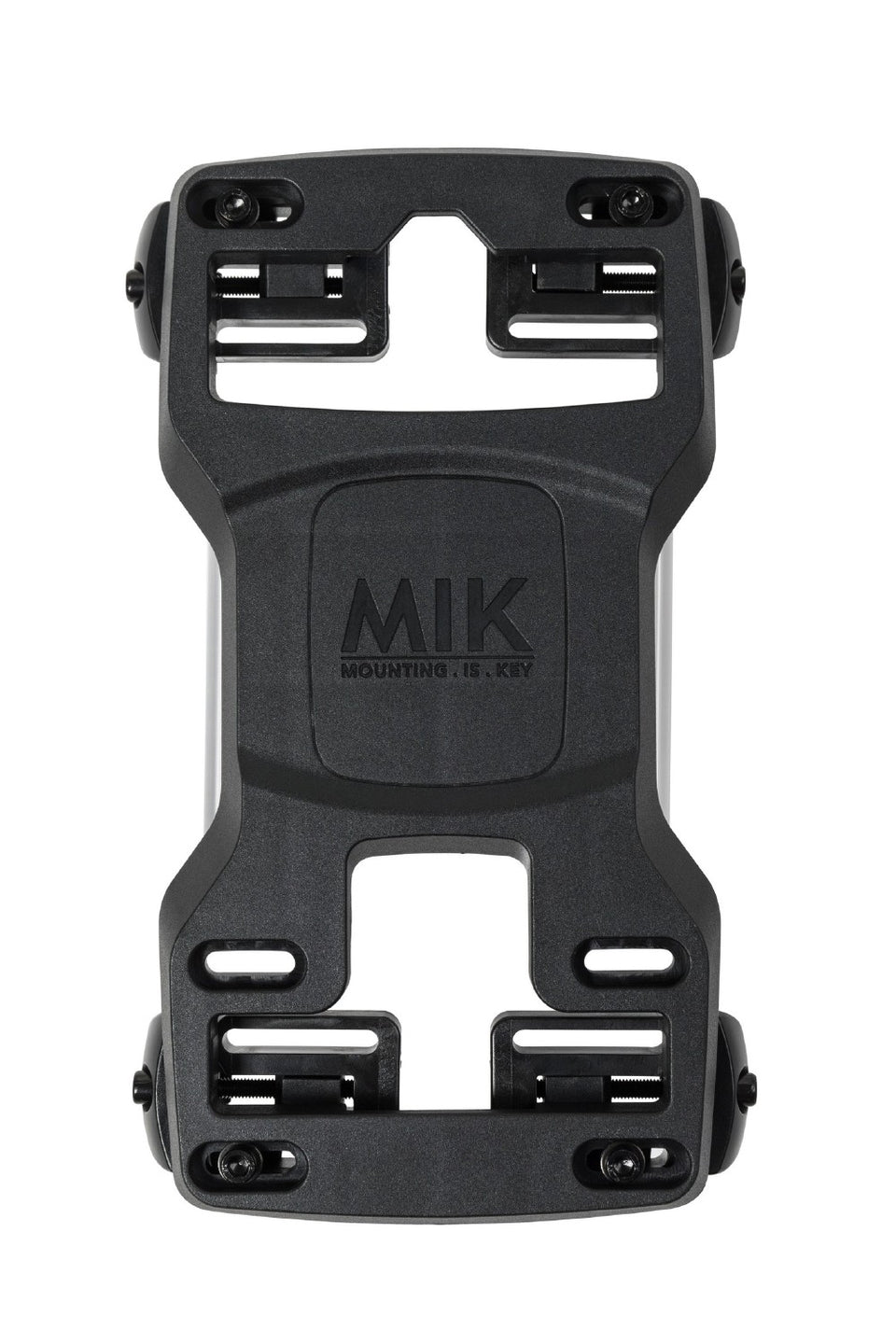 Basil Carrier Adapter Plate Black
BAS AC MIK CARRIER ADAPT
by Basil
The MIK Carrier Plate is ideal for cyclists who are looking to upgrade their frame to accommodate the MIK system. This carrier plate allows you to attach any accessory fitted with an MIK adapter to your luggage carrier in as little as one second. You've a wide range of accessories to consider, including panniers and baskets with ample storage. Once fitted with MIK system components, it's as simple as clicking your preferred storage item or accessory into place. Please note, bikes already fitted with integrated MIK systems including carrier plate needn't worry about upgrading their bicycle with this accessory. This MIK Carrier Plate is suitable for luggage racks with a width of 100-170mm.
Looking for a more convenient way to transport your essential items from A to B? With the MIK System, you've the freedom to attach and remove your favourite bike bags and baskets to your luggage carrier in a matter of seconds. For use with MIK compatible panniers, bags, backpacks, baskets, crates & accessories!
Features:
– The MIK Carrier Plate is Suitable for Bicycle baskets and panniers from Basil.
– Attach at The rear luggage Carrier of conventional and electric bike frames.
– The MIK Carrier Plate is designed for Use with accessories that have been fitted with MIK Adapter plates.
I have a question I need help with.
Watt? Watt-hour? Kilowatt?? WHAT? Gets confusing right? That's OK we can answer any question you may have!
More information please