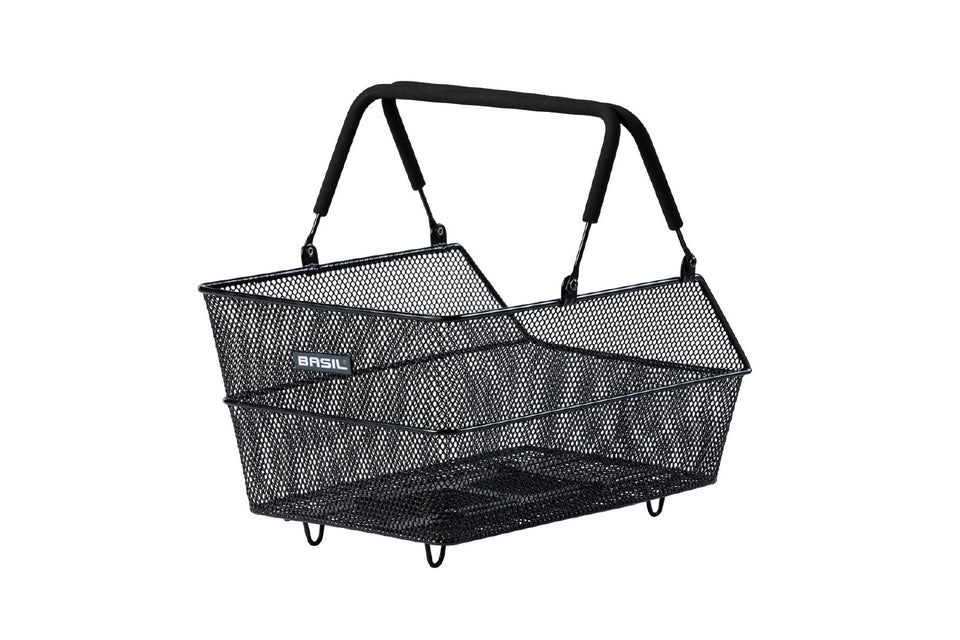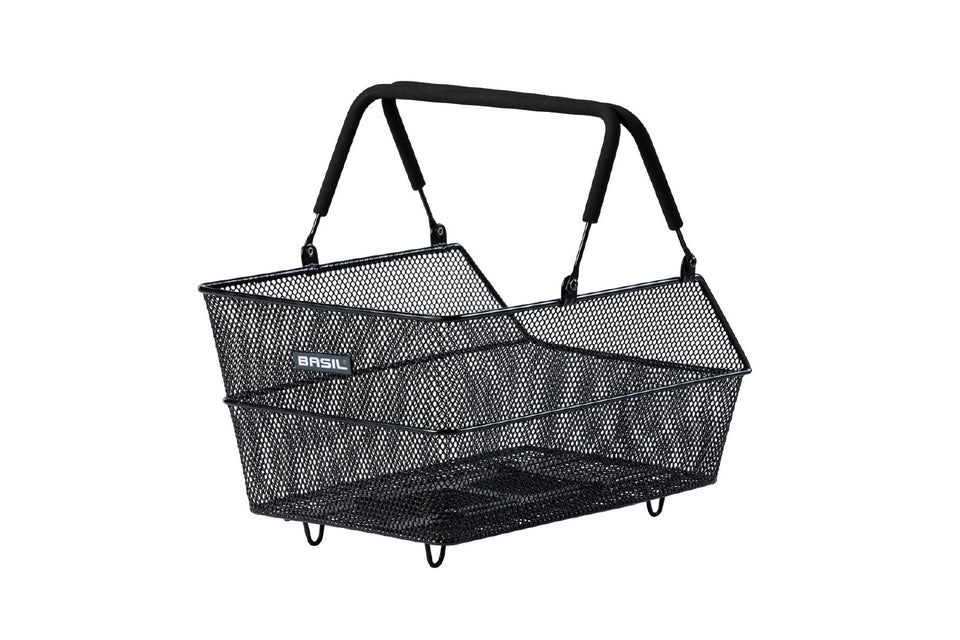 Basil Cento Rear Basket MIK Black
BAS RB CENTO MIK
by Basil
Made of a fine mesh metal, this durable basket is a sturdy choice. Available in matt black, it makes a classic complement to bikes of all sizes. Whether you're looking for something to cart your cargo during your commute, or need something to accommodate a full list of groceries after hitting the shops, this basket is an ideal selection. The mounting of this bike to your frame can be done in as little as a second, courtesy of a pre-assembled MIK adapter plate. This plate means you can attach your basket to any frame with an integrated MIK system.
Even if your bike doesn't have one of these, you can still utilise a MIK carrier plate to provide an anchor point for this must-have basket. Removal is equally straightforward, with a convenient handle allowing you to remove this basket from your bike frame and take it with you indoors or as you progress on foot. Looking for more essential accessories for your bike? Browse the entire collection from Basil online today.
The Basil Cento MIK bicycle basket is a stylish option for anyone looking to make everyday bike rides a little bit easier. With the pre assembled MIK adapter, you can attach the basket to your bike luggage carrier in moments thanks to the MIK system.
Features:
– This basket is Ideal for transporting school bags, laptop cases, groceries and more.
– The Basil Cento MIK basket is Weatherproof and has a reinforced frame.
– Available in trendy matt black.
– Easily attached thanks to The MIK system, Includes a pre-assembled MIK Adapter Plate.
– Lock and key provides protection against thieves.
– Weight 1KG Width 33cm Length 46cm Depth 26cm
I have a question I need help with.
Watt? Watt-hour? Kilowatt?? WHAT? Gets confusing right? That's OK we can answer any question you may have!
More information please