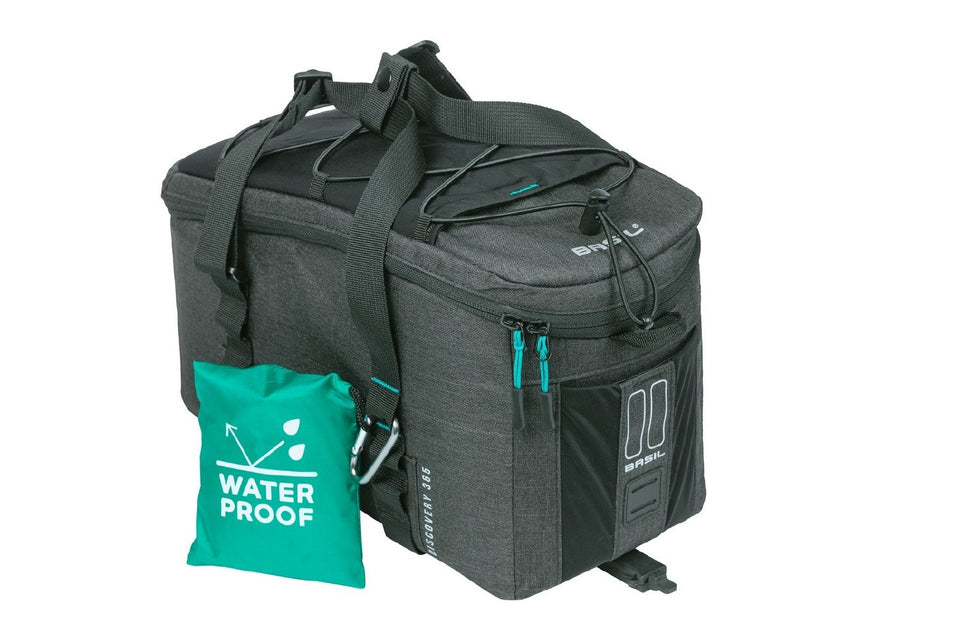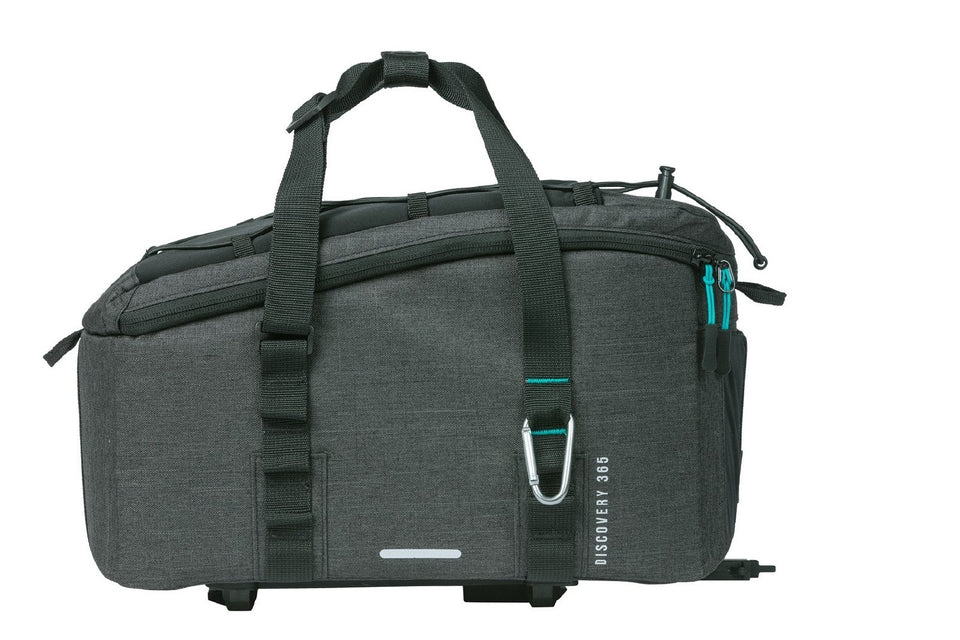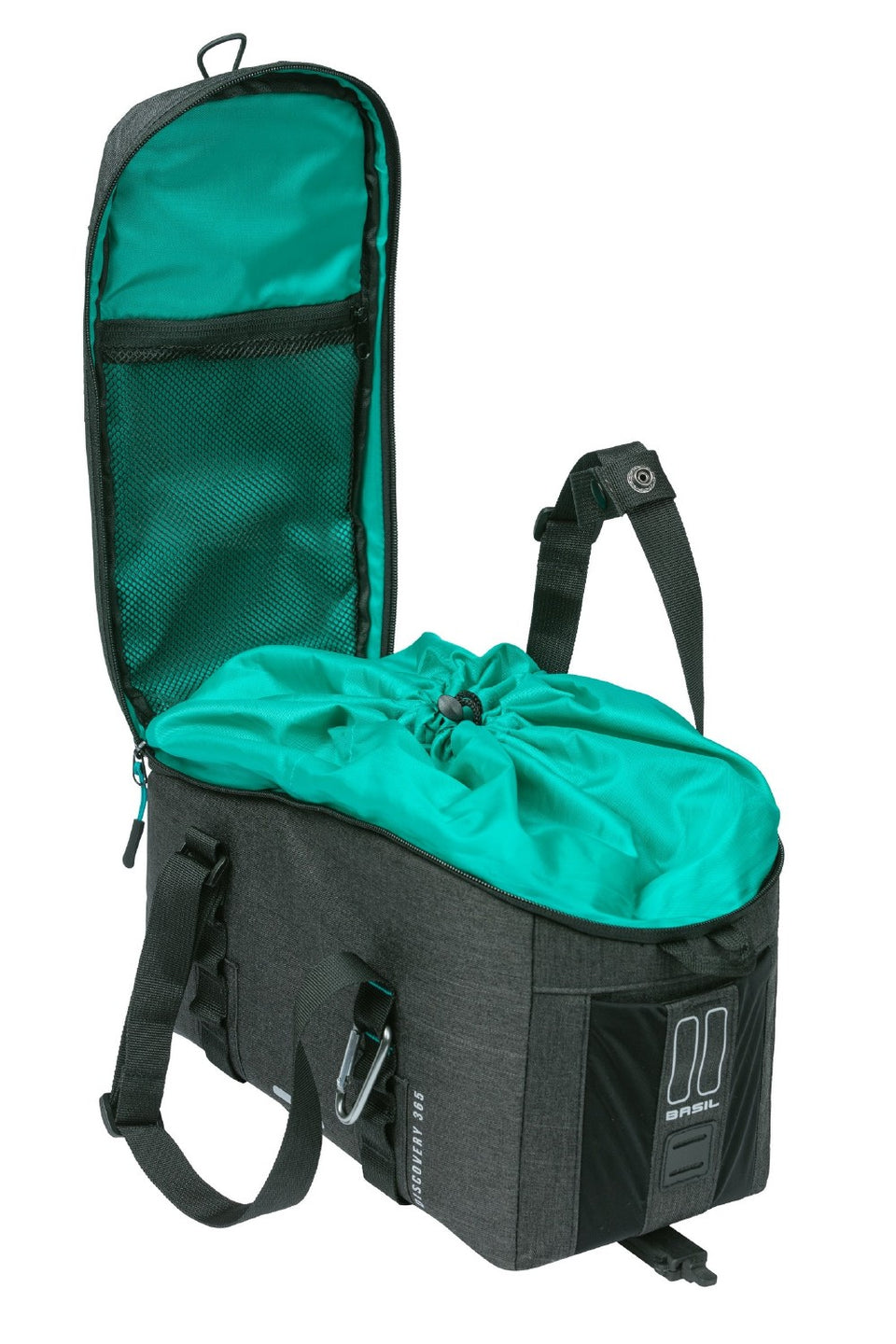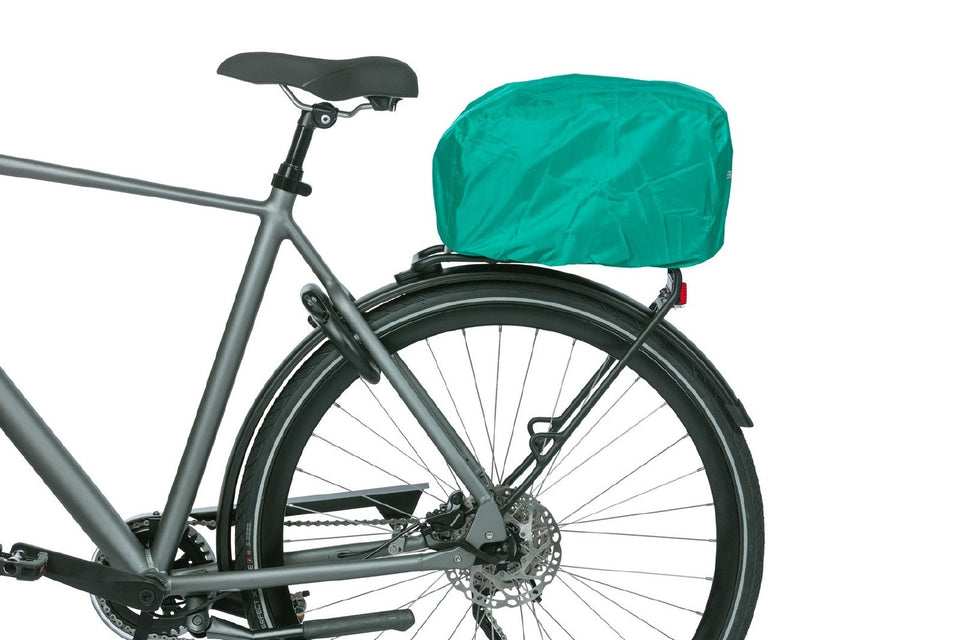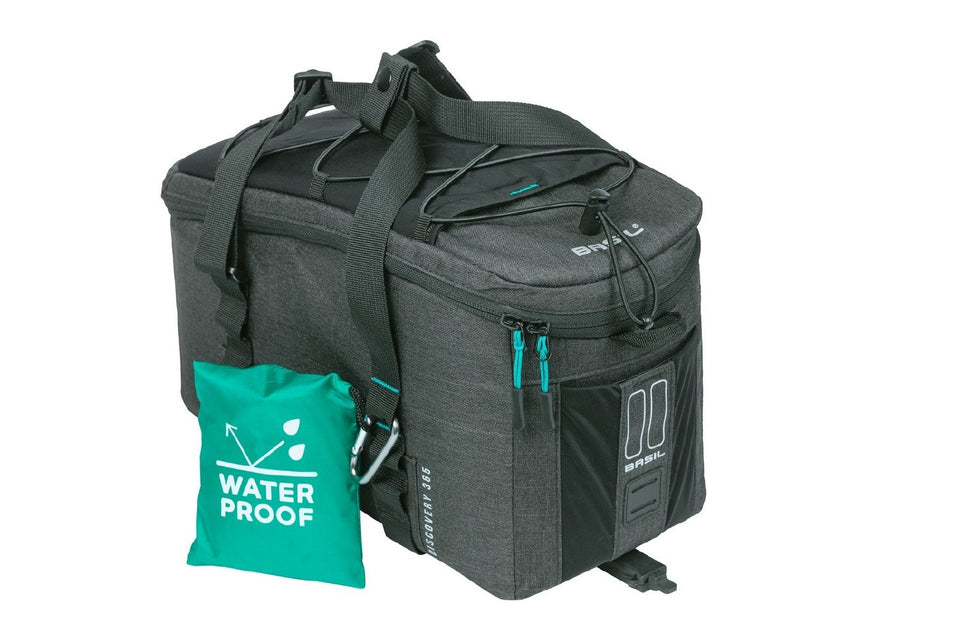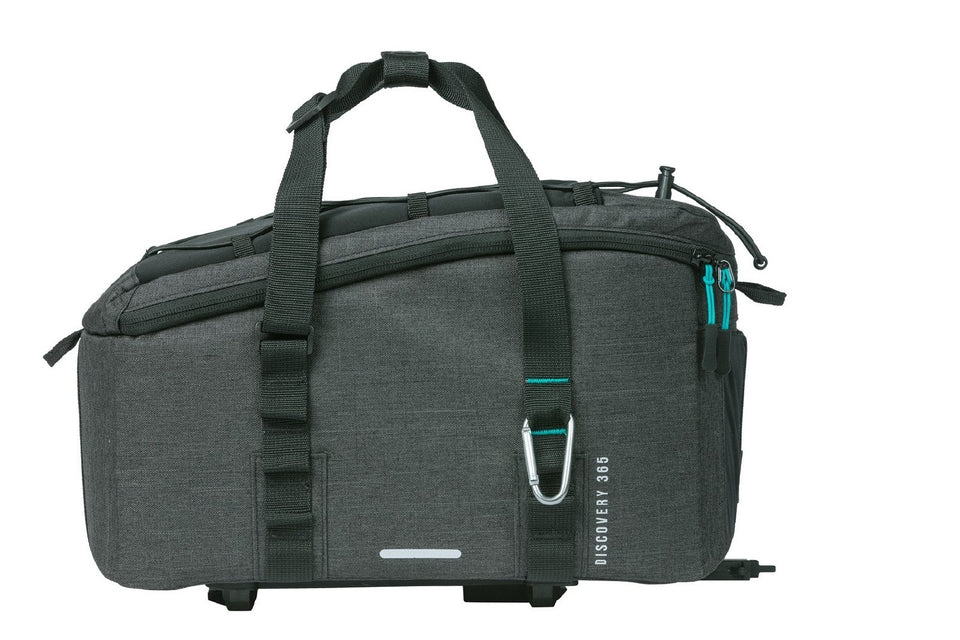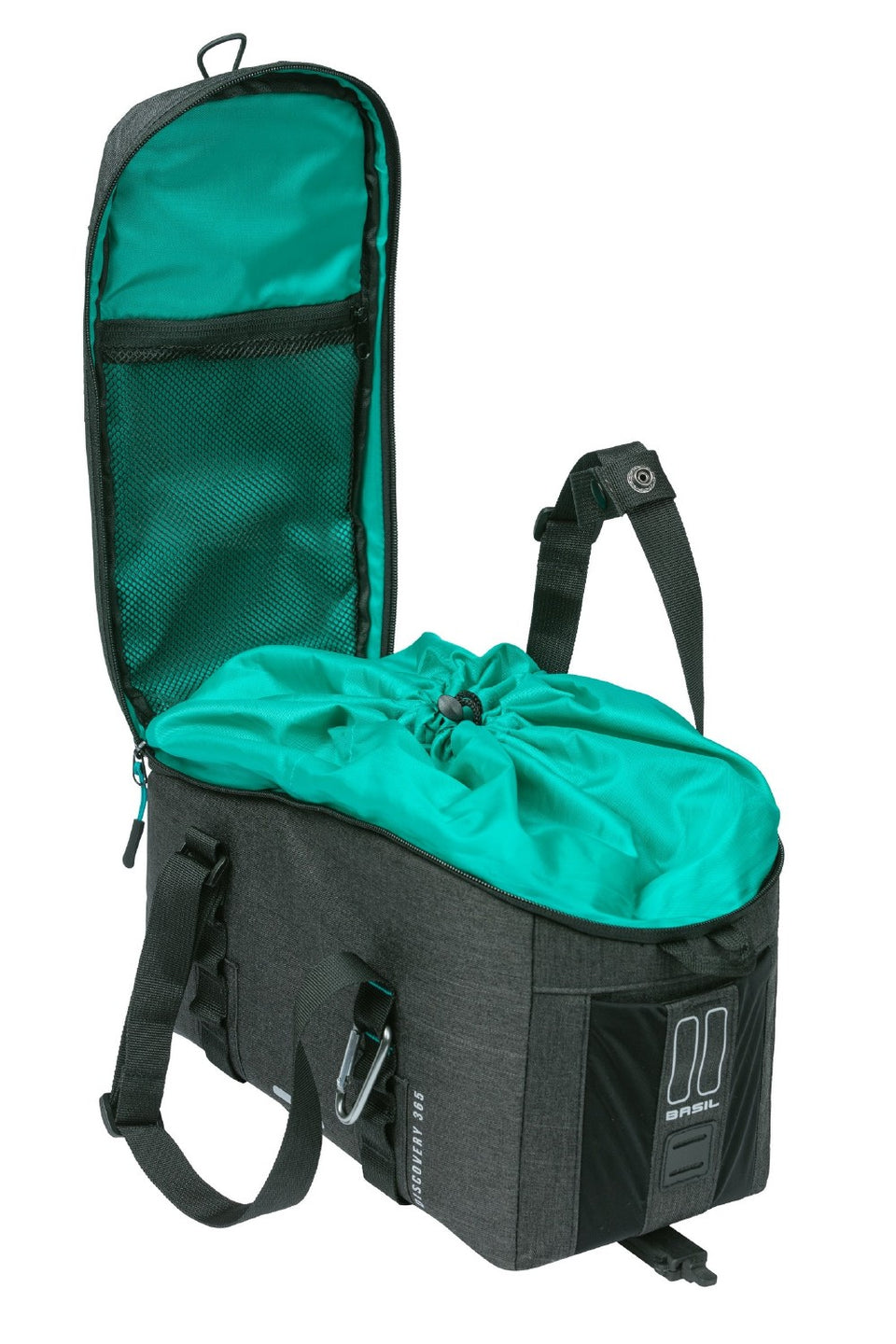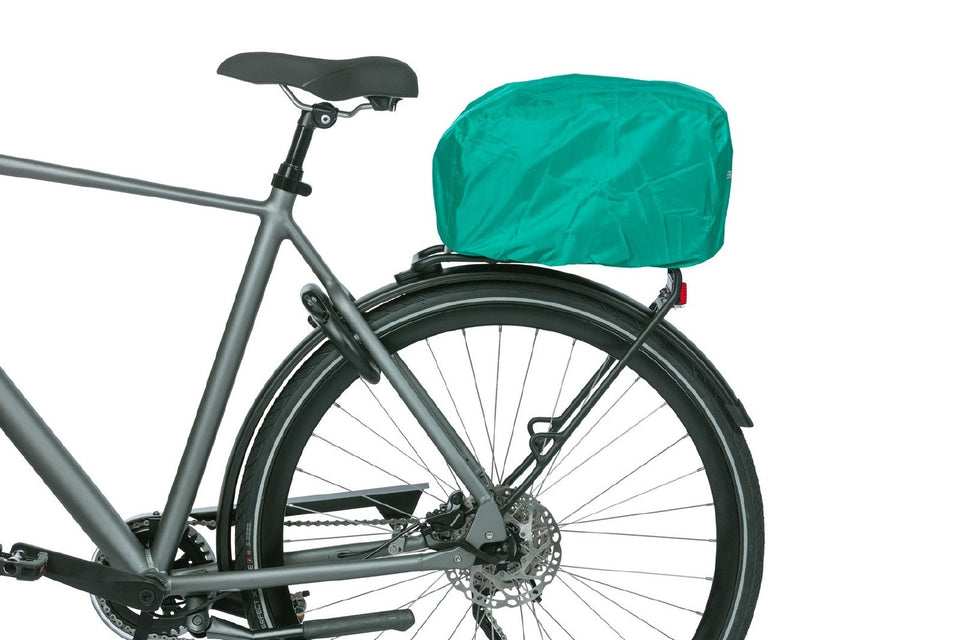 Basil Discovery 365D Trunkbag M MIK 9 Litres
BAS TB 18290
by Basil
Presenting the Basil Discovery 365D M MIK – a dynamic pannier bag designed with a sporty flair. Presented in an elegant black melange hue, this single bicycle bag boasts a 9-litre capacity, catering to both men's and women's bicycles. Enhanced with a practical carabiner clip, the bag features a flap housing an elastic pocket and a user-friendly drawstring closure, ensuring secure organization of your belongings. Moreover, an additional elastic pocket on the side allows for carrying an extra bottle on your journey.
Effortless attachment is achieved through the pre-installed MIK adapter plate, streamlining the process of connecting the pannier bag. Seamlessly clipping onto your MIK-profile carrier or MIK-carrier plate, this bag adapts to your needs. When transitioning to office spaces or shops, the bag can be detached just as effortlessly. Accompanied by a detachable shoulder strap, it offers convenience in various scenarios. Furthermore, the handles can be extended to accommodate items like helmets, providing a practical storage solution.
Features:
The bag will always remain dry due to the included rain cover.
The reflectors ensure you're optimally visible to other road users.
A pre-assembled MIK adapter plate is included.
I have a question I need help with.
Watt? Watt-hour? Kilowatt?? WHAT? Gets confusing right? That's OK we can answer any question you may have!
More information please