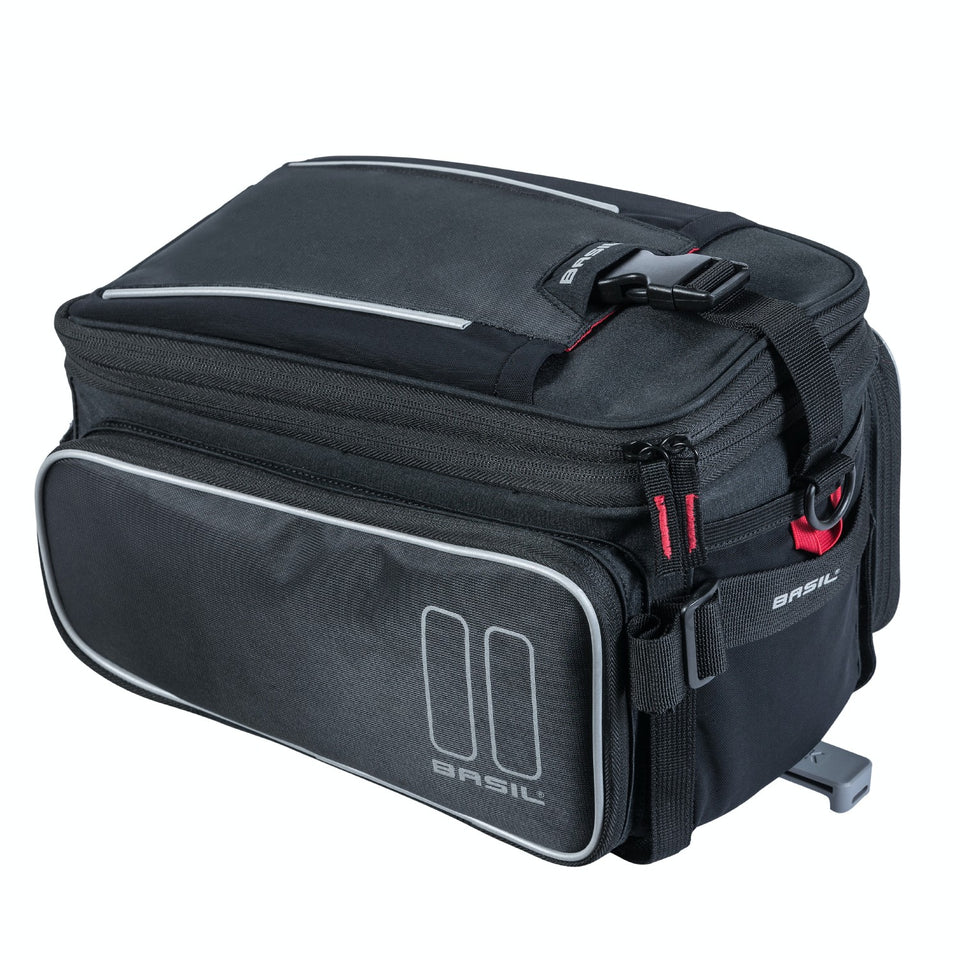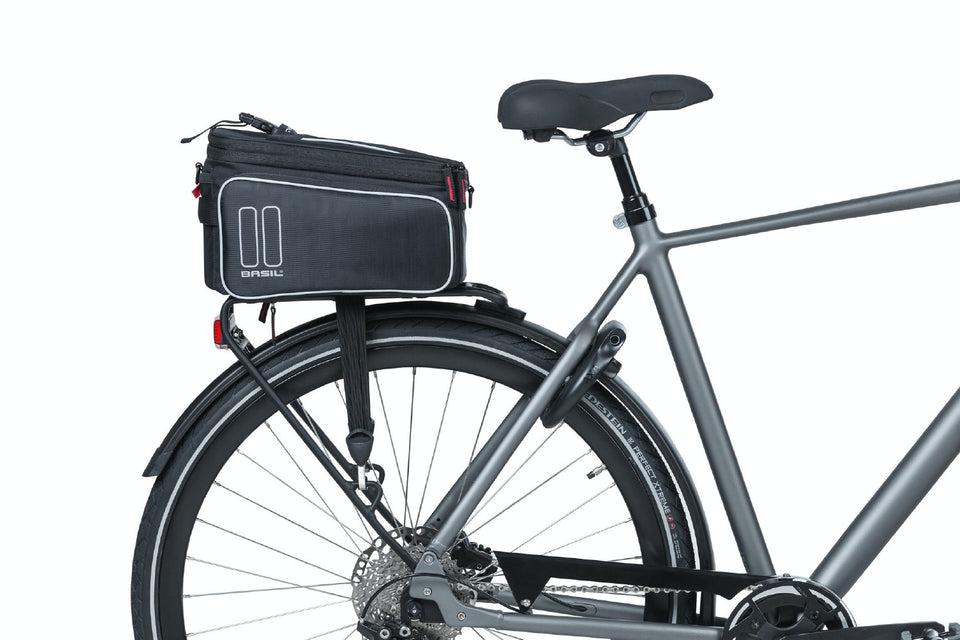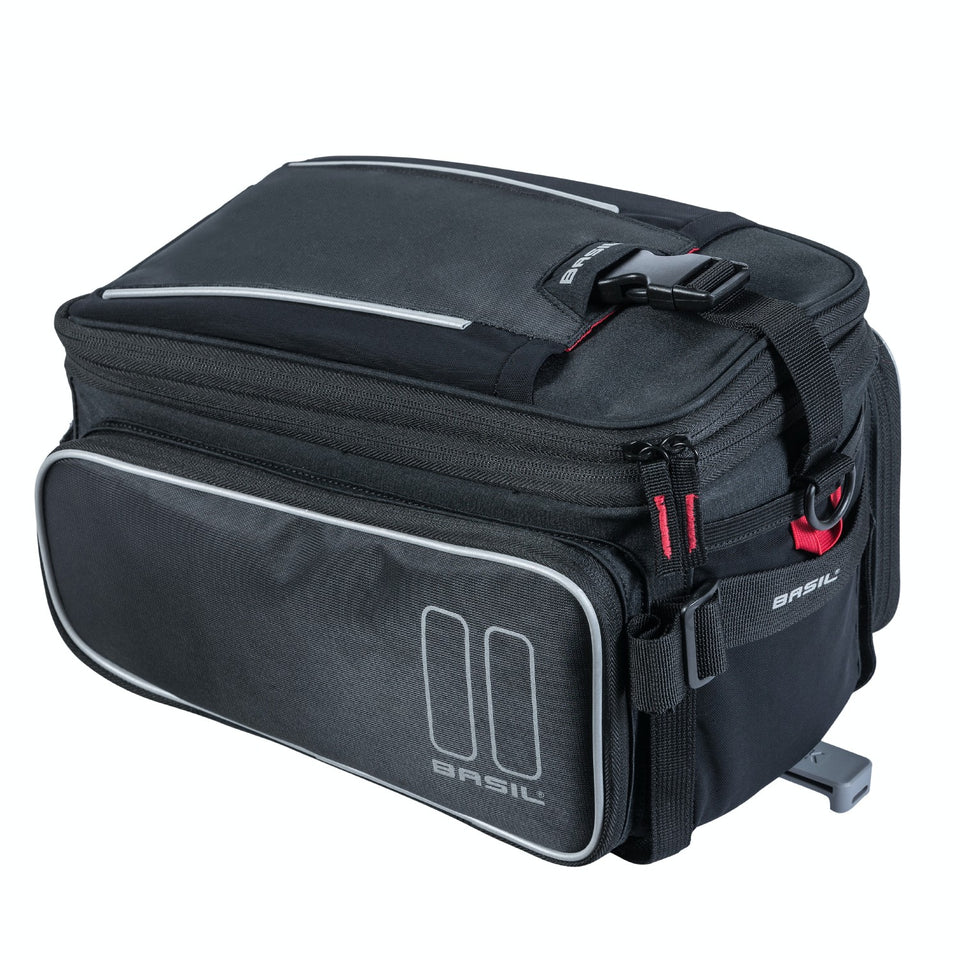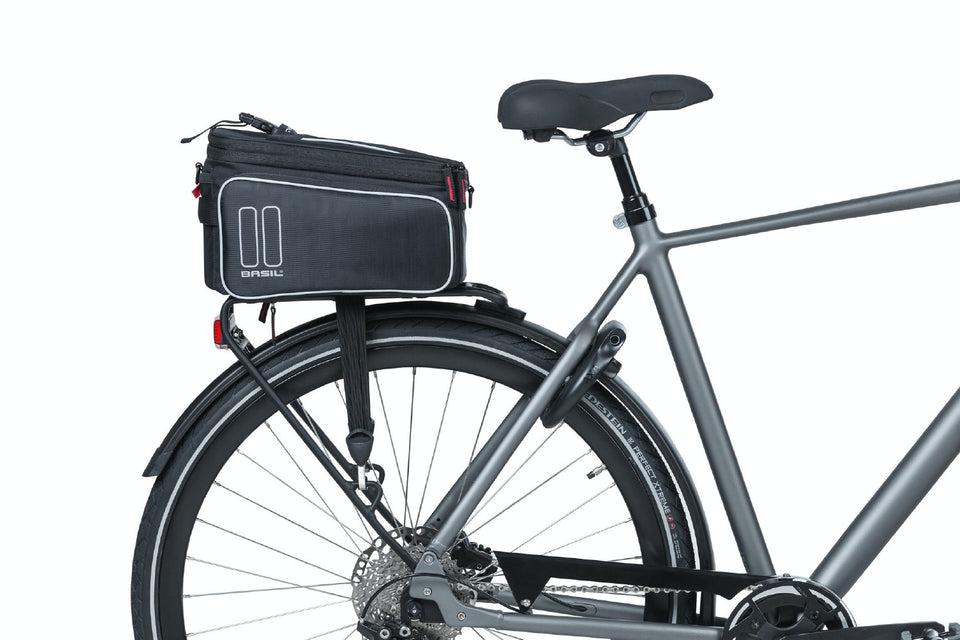 Basil Sport Design Trunkbag MIK 7-15L Black
BAS BT SPORTD MIK BK
by Basil
The Basil Sport Design Trunk Bag MIK is a spacious luggage carrier bag with an expanding capacity of 7-15 litres. The bag is equipped with various compartments that you can open with a zipper, so you can create more space for your essentials. The trunk bag has a pre-assembled MIK adapter plate (70171) and is therefore suitable for MIK carriers or the MIK carrier plate. Thanks to this system you can easily click the bag on your carrier with no fuss. With the same ease, you can click the bag off again. The removable shoulder strap allows you to carry the bag comfortably over your shoulder when you're not cycling.
I have a question I need help with.
Watt? Watt-hour? Kilowatt?? WHAT? Gets confusing right? That's OK we can answer any question you may have!
More information please