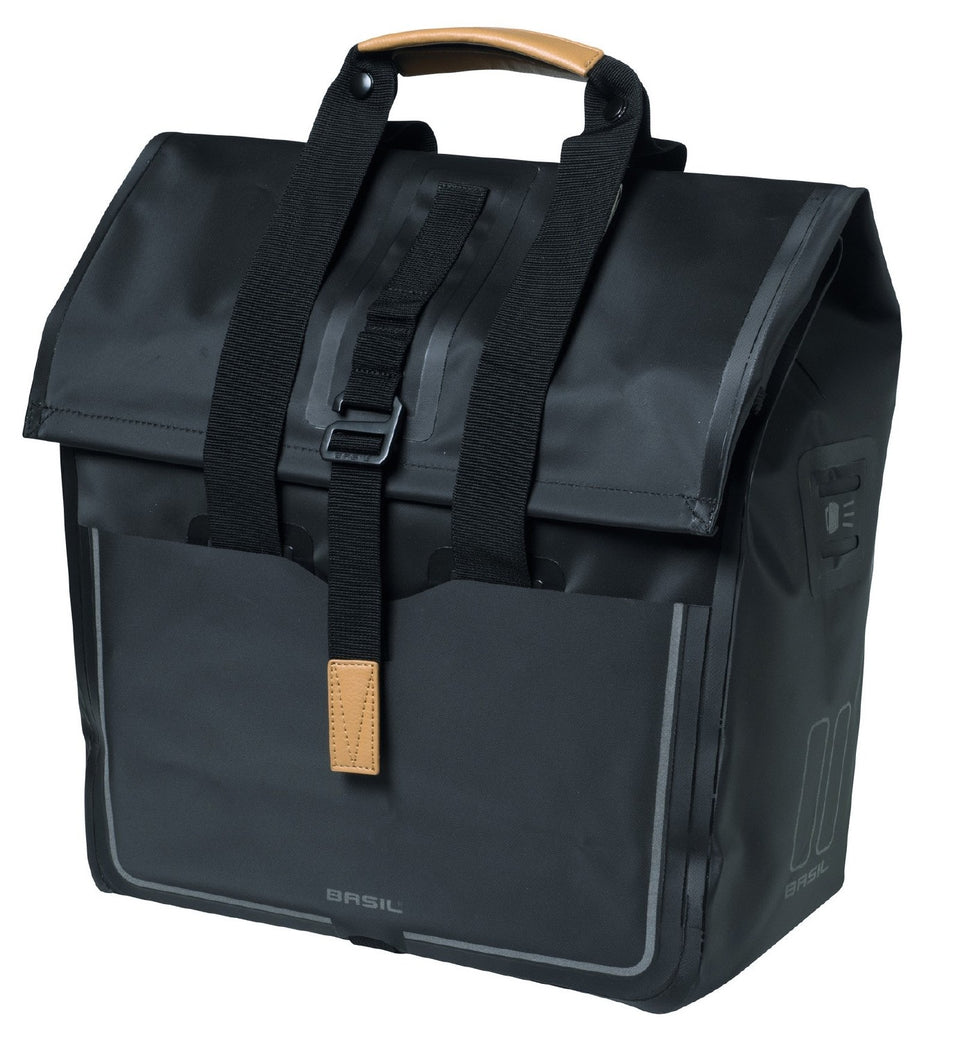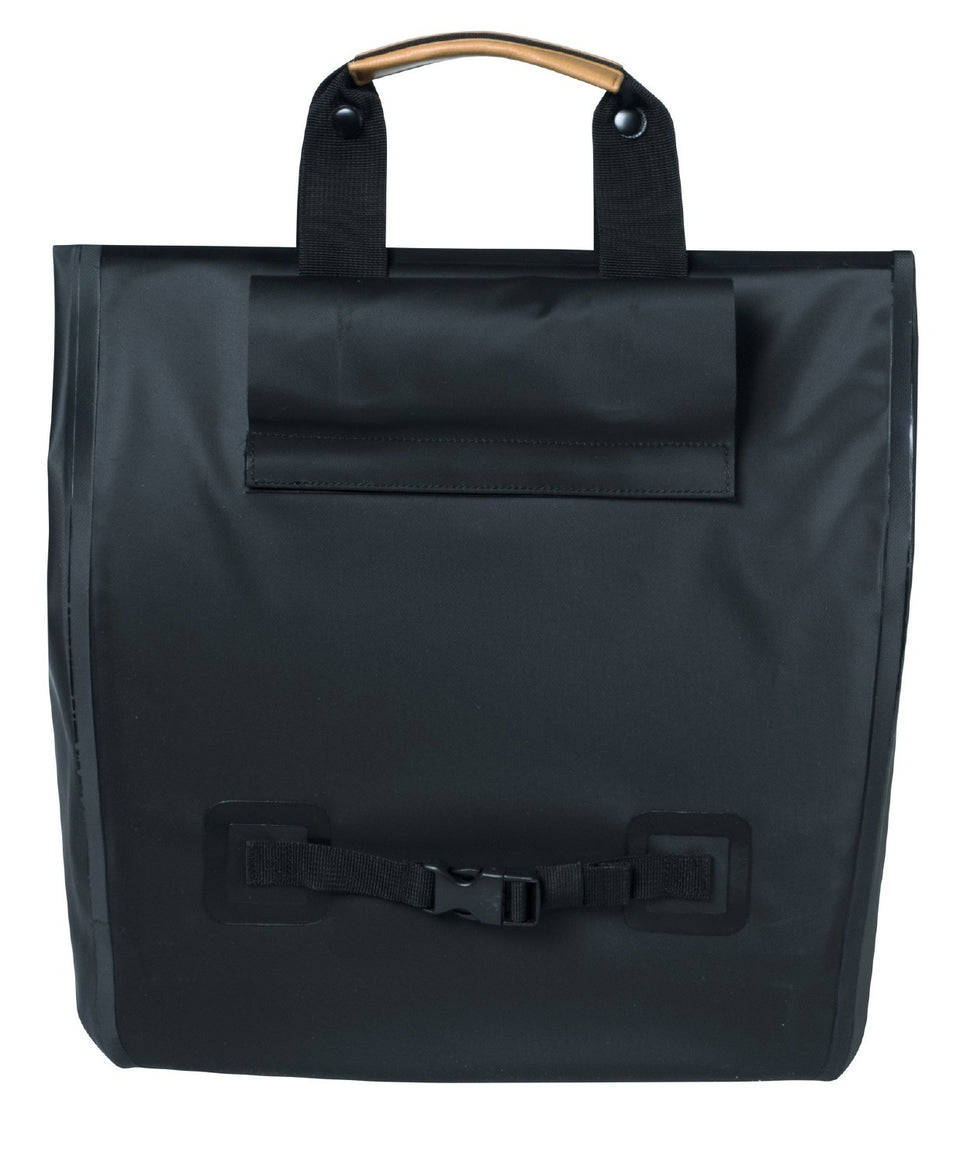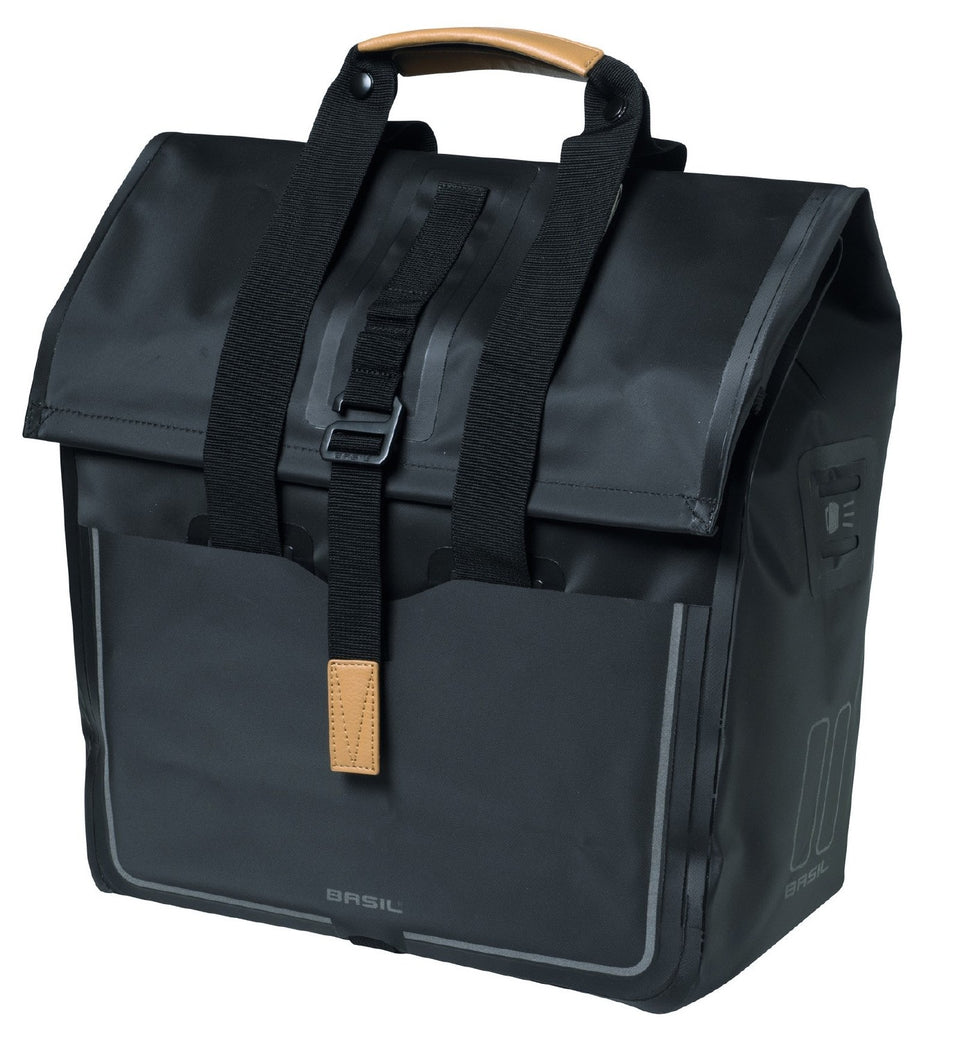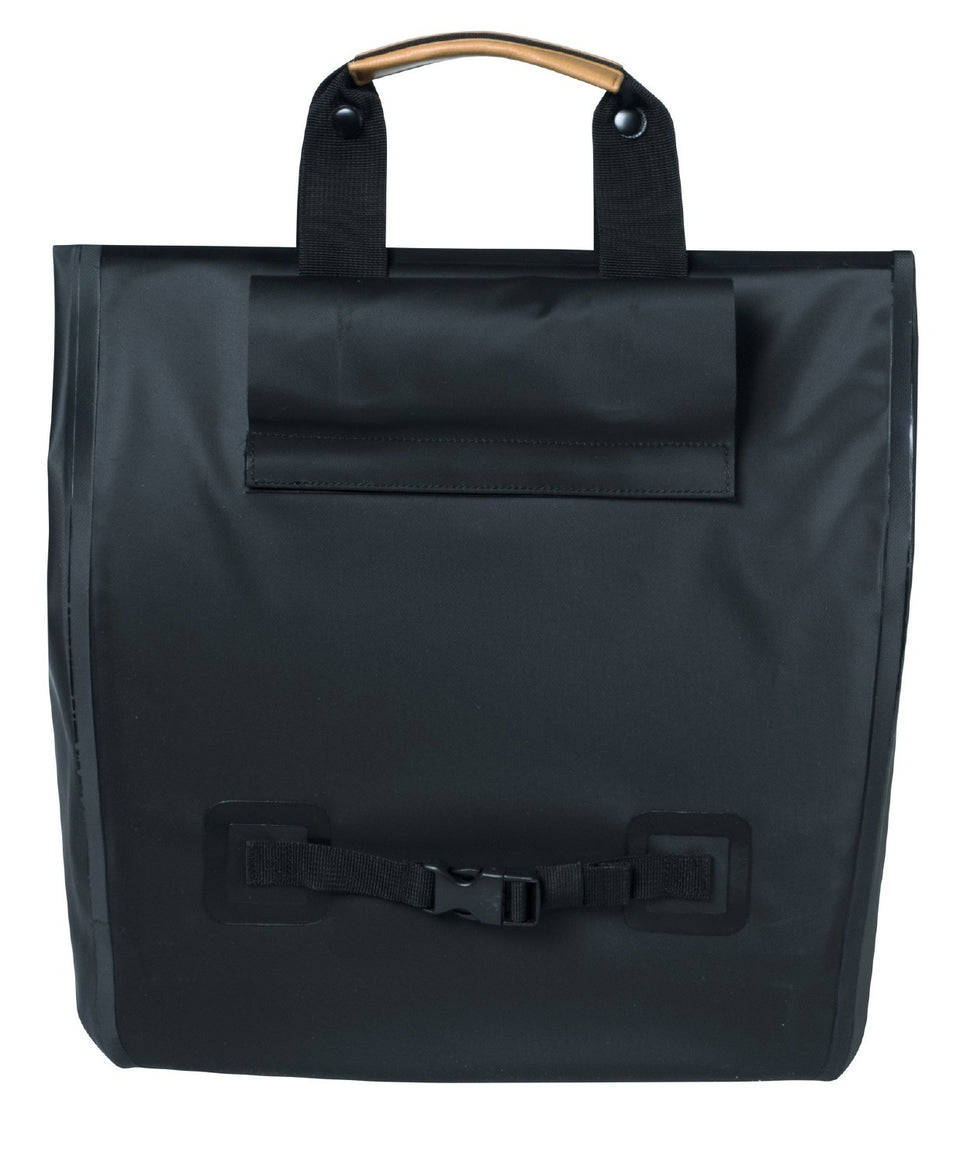 Basil Urban Dry Shopper 25L Matt Black
BAS BS URBAND SHOPPER BK
by Basil
Discover the Basil Urban Dry Shopper - a practical bicycle companion boasting a total capacity of 25 litres. If you're in search of a bike bag that blends versatility with contemporary aesthetics, your quest ends here. The Basil Urban Dry Shopper caters to your needs. Crafted with attention-catching accents from vegan leather, it exudes a refined flair. Inside, a capacious interior stands ready to accommodate your everyday essentials. Whether it's your work-related tools like notebooks and stationery, or personal items such as smartphones and packed lunches, this bag has you covered on your cycling commutes.
Opting for two wheels instead of four to head to the store? The Basil Urban Dry Shopper ensures you won't run out of room for your delectable groceries while maintaining an air of elegance. Beyond the expansive zip-fastened compartment lies a series of smaller pockets for tidily stashing miscellaneous items, allowing you to stay organized as you pedal. The bag's closure employs a folding design, supplemented by reflective accents that bolster your visibility on nocturnal rides or in low-light conditions. With its adjustable closure, customization comes easy. Plus, the user-friendly hook-on system makes attaching the bag to your luggage carrier a hassle-free endeavor, compatible with various frame styles including e-bikes.
In classic black, the Basil Urban Dry Shopper embodies a contemporary selection for bicycle enthusiasts. This adaptable gem suits both men's and women's bikes, seamlessly blending practicality and style.
Features:
The Basil Urban dry Shopper is made from Waterproof material and has welded seams.
Striking vegan leather details give This bag a modern look.
This bike bag has The capability for LED lighting.
This Shopper can be attached to your luggage Carrier using The Hook-on system.
Perfect for an E-bike. Weight 1KG Width 16cm Length 34cm Depth 48cm
Specifications
Model: Rear bag
Double- or singlebag: Single
Content (Ltr): 25,0
Suitable for: Electric bike, citybike, city-trekking bike
Activity: Groceries, commuting, recreational, go out
Material: Tarpaulin
Color: Black
System: Basil Hook-On System
Also suitable for: Handbag
Usage: Luggage carrier
Additional compartment for: Non applicable
Closure main compartment: Folding closure
Laptop compartment: No
Side pocket(s): No
Front pocket(s): Yes
Anti-theft: No
Waterproof: Waterproof
Fasteners compatible: Yes
Removable: Yes
Handle: Yes
Carrying capacity : Max. 5 kg
Warranty: 2 years, by the shop from where you purchased the product
Inner pocket: Yes
I have a question I need help with.
Watt? Watt-hour? Kilowatt?? WHAT? Gets confusing right? That's OK we can answer any question you may have!
More information please