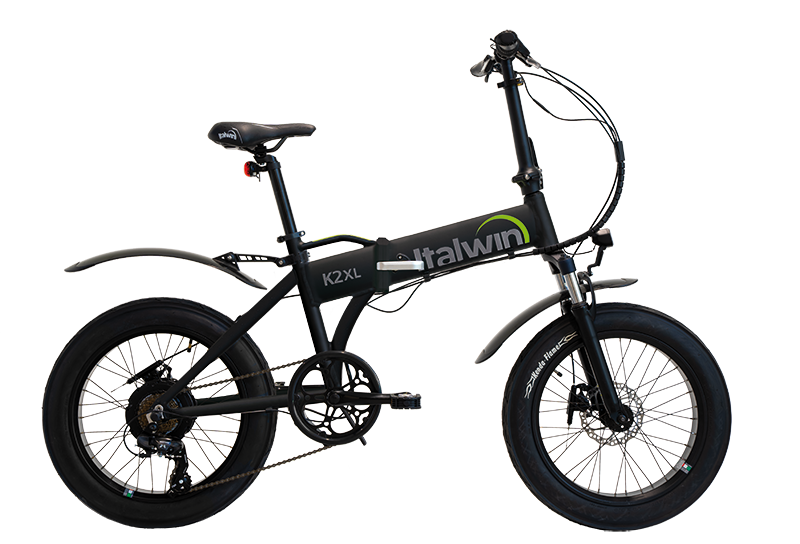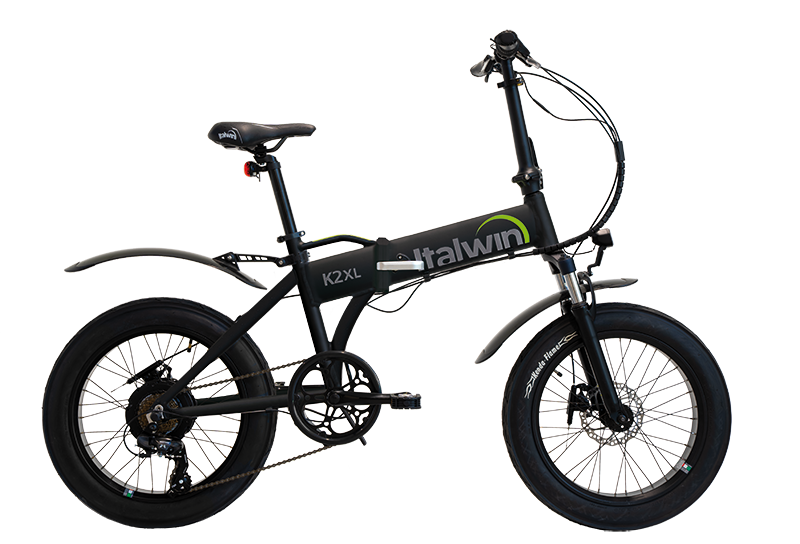 Italwin K2XL 2 20" Nera Electric Bike
WZA9KL220BK
by Italwin
MADE IN ITALY
STABILITY AND FUN ON EVERY TYPE OF ROAD
Moving every day is more fun with K2 XL, the e-bike that has all the agility and portability of a foldable bicycle while guaranteeing maximum stability and grip on the road. The innovative 3'' wide-tread tyres Kenda ensure a perfect and comfortable use on every type of urban route. The Mozo suspension fork and the powerful rear motor will allow you to explore new boundaries and to face difficult routes!
Integrated battery
36V, Lithium-Ion, equipped with Samsung cells. Available in 10.5 Ah capacity. It is integrated, 'concealed' in the frame. Providing a range of up to 60km.
Display
LCD multifunction control unit with 5 levels of assistance, soft start device with lever and memory system of km traveled.
"Fat" wheels and suspended fork
Thanks to 3" wide-tread section, the wheels of K2 XL are comfortable, stable and suitable for every type of city route. The suspended fork makes the ride more balanced.
Hydraulic disc brakes
Innovative hydraulic brakes with mechanical drive that ensure excellent braking on urban roads. Designed to guarantee superior performance compared to traditional mechanical disc brakes.
I have a question I need help with.
Watt? Watt-hour? Kilowatt?? WHAT? Gets confusing right? That's OK we can answer any question you may have!
More information please