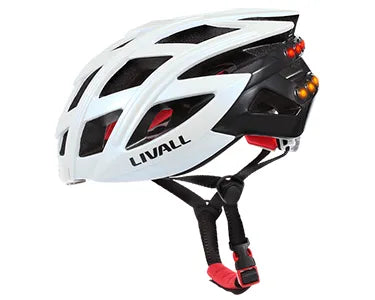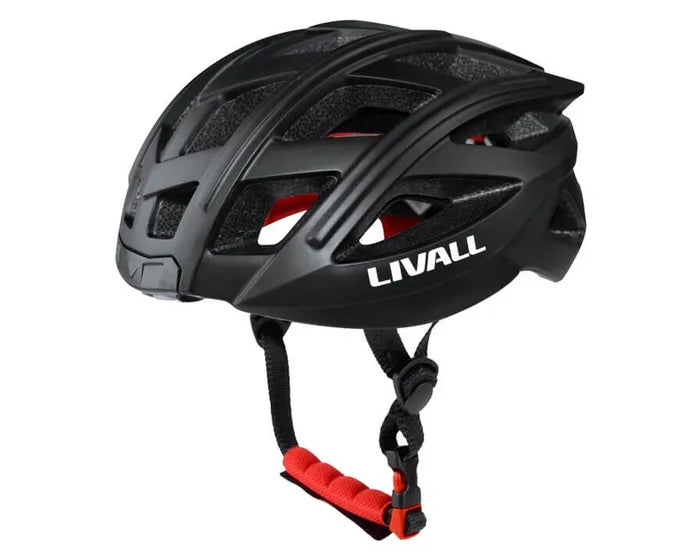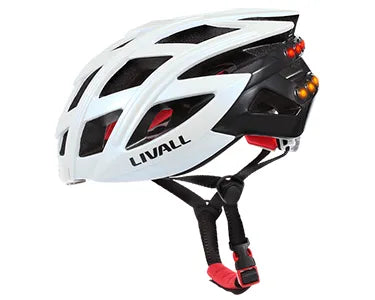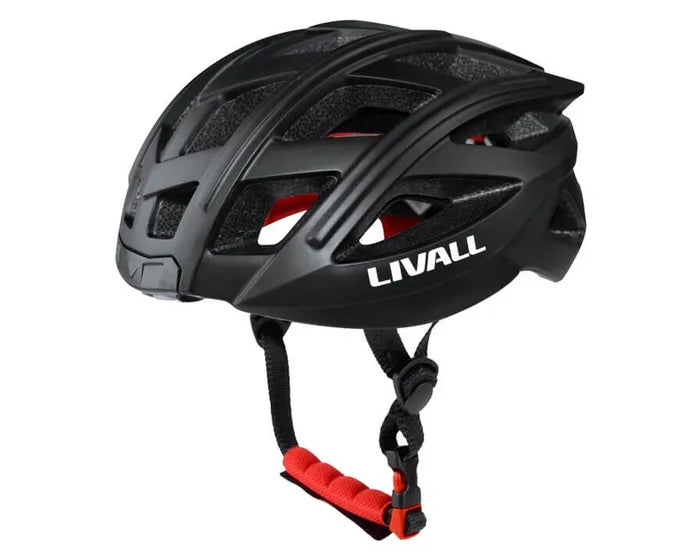 Livall Smart Helmet
by Livall
Features:
    •    Bright LED Light: Increases rider visibility in all lighting conditions

    •    Smart Warning Lights: Activates a brake light when a sustained deceleration occurs - the rear lights are enhanced for 3 seconds to draw attention.

    •    Indicator Lights: Tell other users which way you're turning by utilising the included handlebar unit

    •    SOS Alert Function: If the Road Smart Helmet detects a sudden deceleration followed by no movement, it will activate a 90-second countdown followed by a text alerting your emergency contacts of your current location. Naturally, the 90-second countdown allows you to cancel the alert if you're okay.

    •    Smart Lights: Light sensor automatically enables the helmets lights in dark conditions.

    •    Bluetooth Capability: With the integrated speakers and microphone, you'll be able to make and receive calls, as well as listen to music.

    •    Livall Riding App: Provides total control of the Road Smart's functionality, as well as being compatible with iHealth, Strava and Siri.

I have a question I need help with.
Watt? Watt-hour? Kilowatt?? WHAT? Gets confusing right? That's OK we can answer any question you may have!
More information please