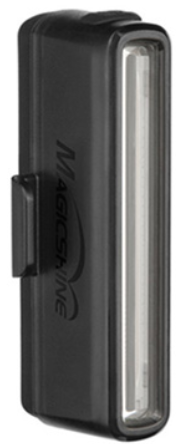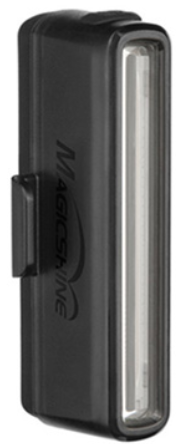 Magicshine Seemee 30 Lumen Tail Light
MSH-1519
Magicshine's new bike tail light, the Seemee 30 was designed with the urban rider in mind with built in Efficient Energy Saving and Ambient Light Sensor. It's small, light weight and has a very wide visibility angle.
30 lumens max, 230 degrees wide visibility
Ambient Light Sensor: Auto adjusts light mode and output depending on ambient conditions
Low battery mode: Power saving flash mode triggered at 5% battery and lasts 20 min
Memory function: Saves the last mode used when the the light was turned off
1 constant with 3 brightness settings and 3 main flash modes,
2 – 40 hours runtime depending on mode
24 g in weight
USB rechargeable (battery non-replaceable)
O-ring mount
I have a question I need help with.
Watt? Watt-hour? Kilowatt?? WHAT? Gets confusing right? That's OK we can answer any question you may have!
More information please