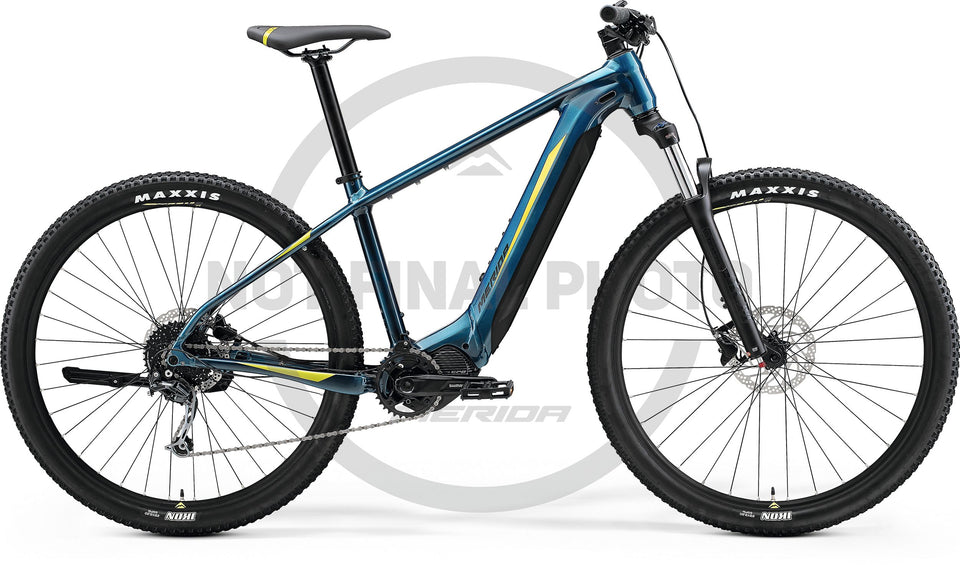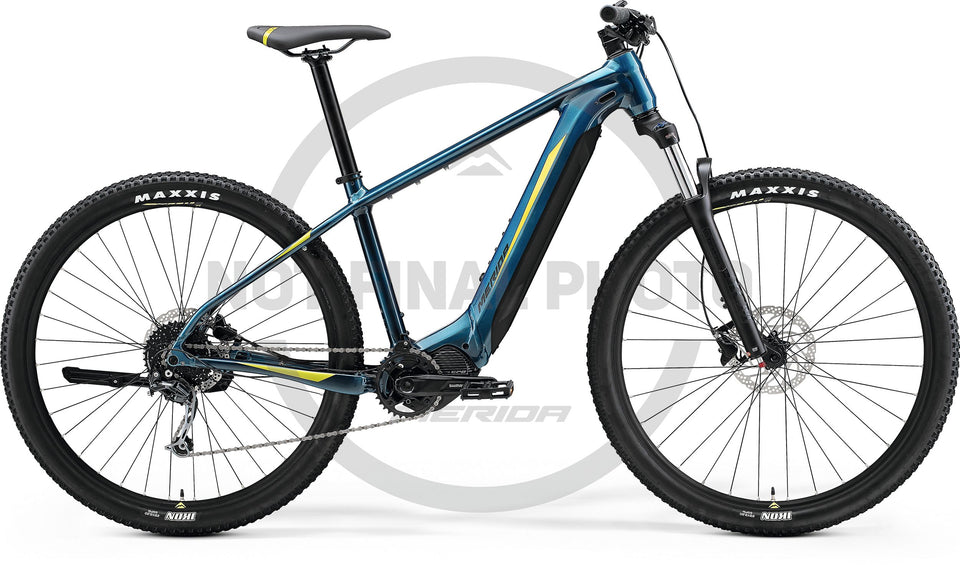 Merida eBig Nine 400
by Merida
The power to do more of what matters. That's what the eBIG.NINE 400 offers. More fun when you're riding off-road, with a powerful Shimano EP8 drive unit to help you up the hills. More time on the bike, with a 630 Wh battery that'll keep you going for miles. More control, thanks to a Suntour suspension fork, chunky tyres and powerful Shimano brakes. More of everything except unnecessary weight, thanks to a high-quality aluminium frame that's also got a lifetime warranty.
Arguably the most versatile e-bike in Merida's range, the tried and tested eBIG.NINE embodies the perfect balance of day-to-day usability and sporty leisure activity. It's a bike that can handle serious off-road riding but can also handle the commute to work with ease - especially if you want to have some fun on the way. The high-quality aluminium frame integrates a choice of 630 or 750 Wh battery sleekly into the downtube, with a more economical frame featuring semi-integrated 504 Wh battery on some models. All feature powerful and smooth Shimano drive units that will power you up any hill. Ready to be equipped with mudguards and even a side stand (or available as the EQ fully equipped version), the eBIG.NINE will help you make the most of any situation.
I have a question I need help with.
Watt? Watt-hour? Kilowatt?? WHAT? Gets confusing right? That's OK we can answer any question you may have!
More information please