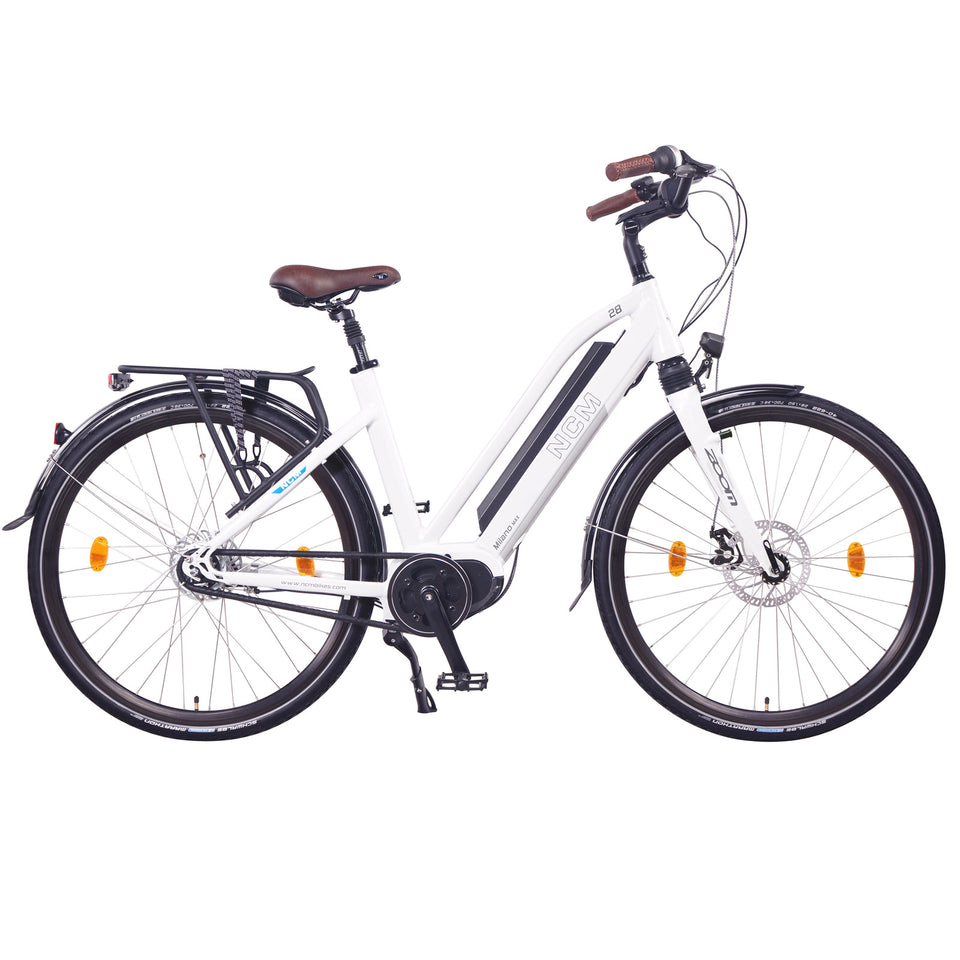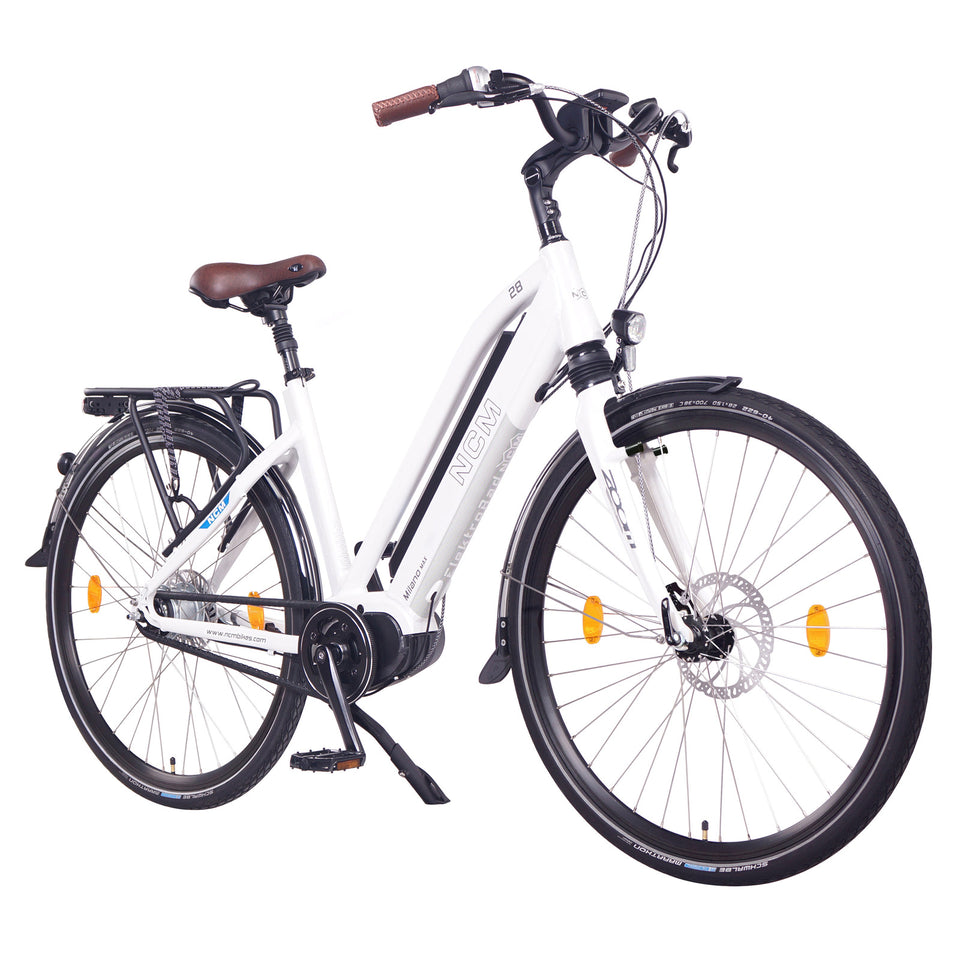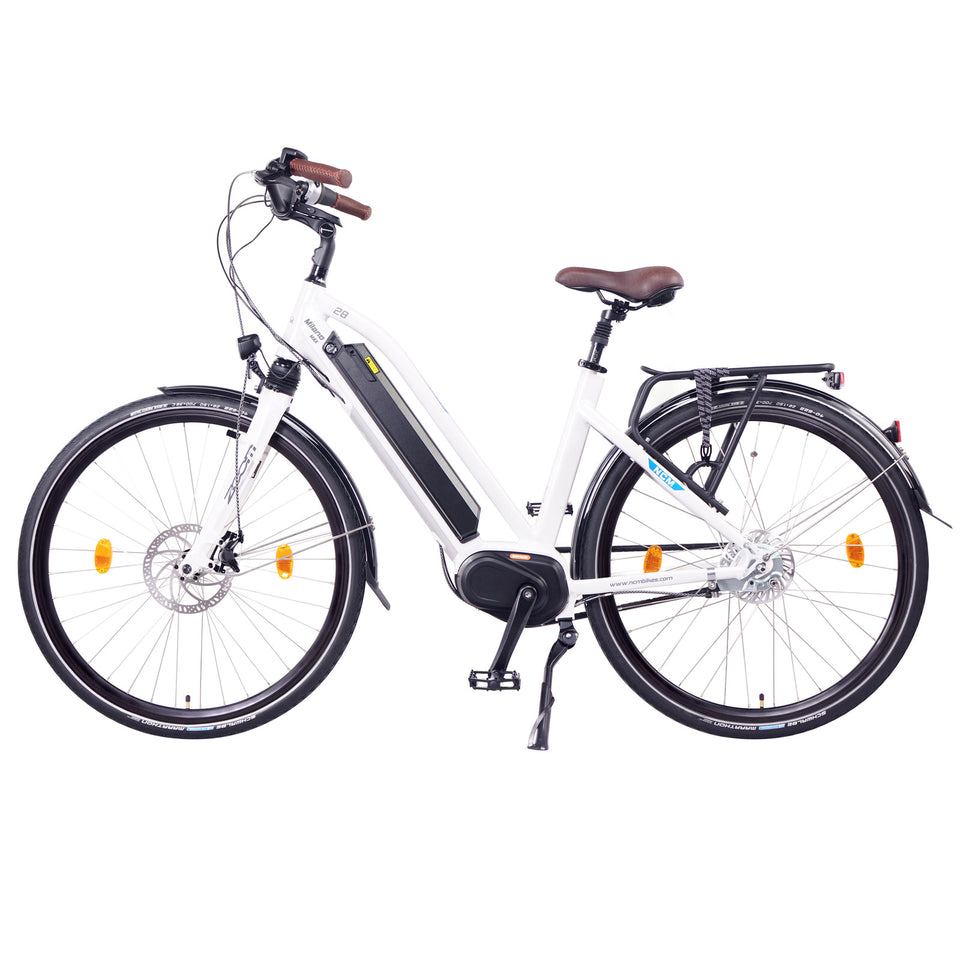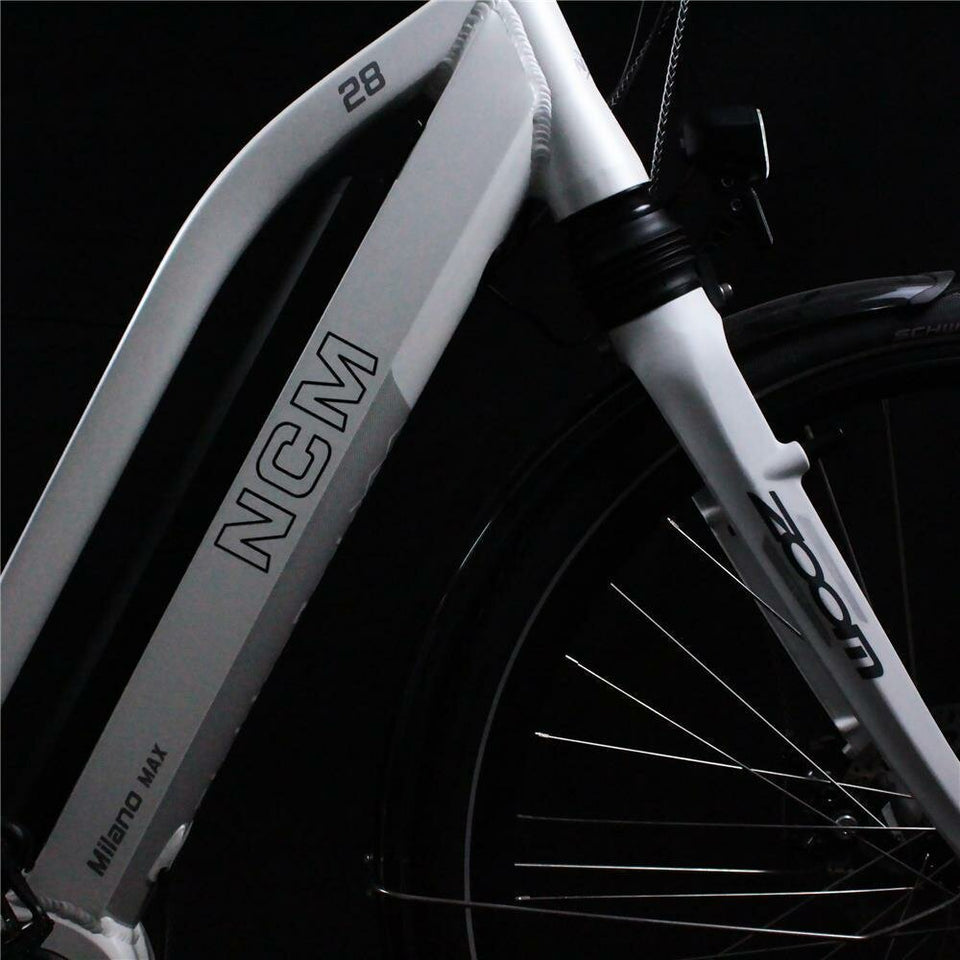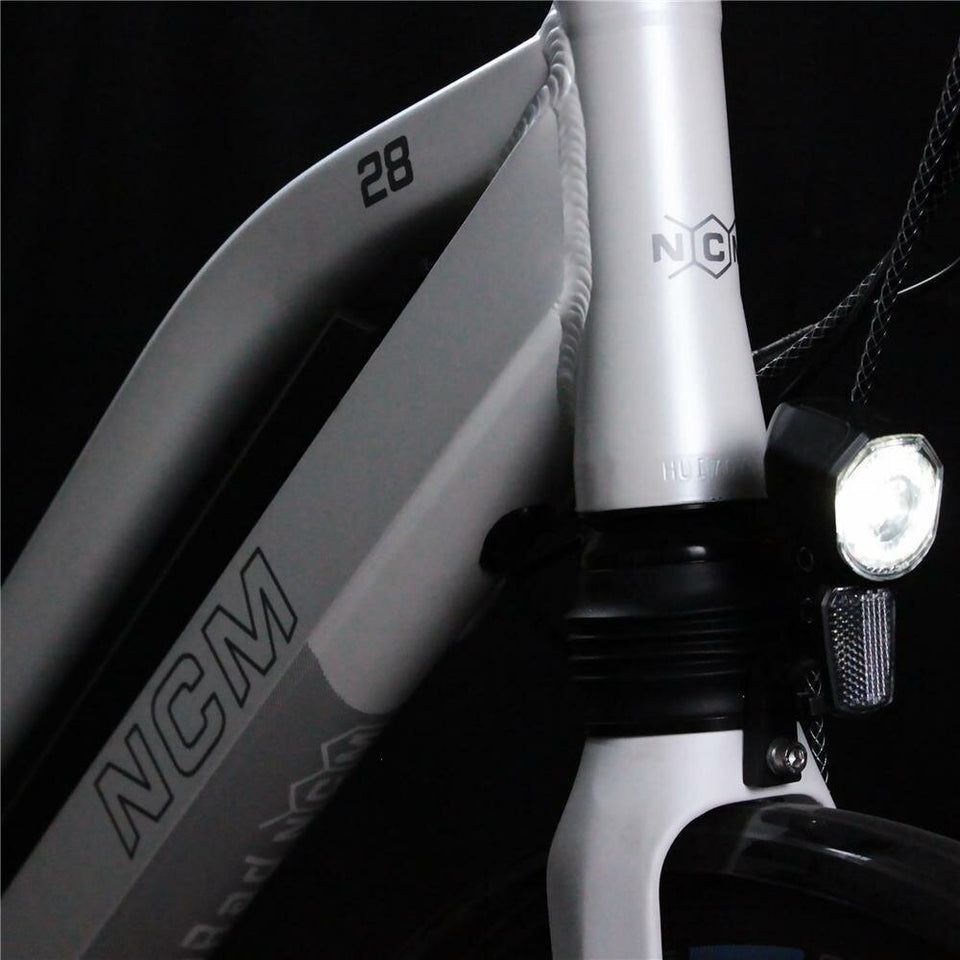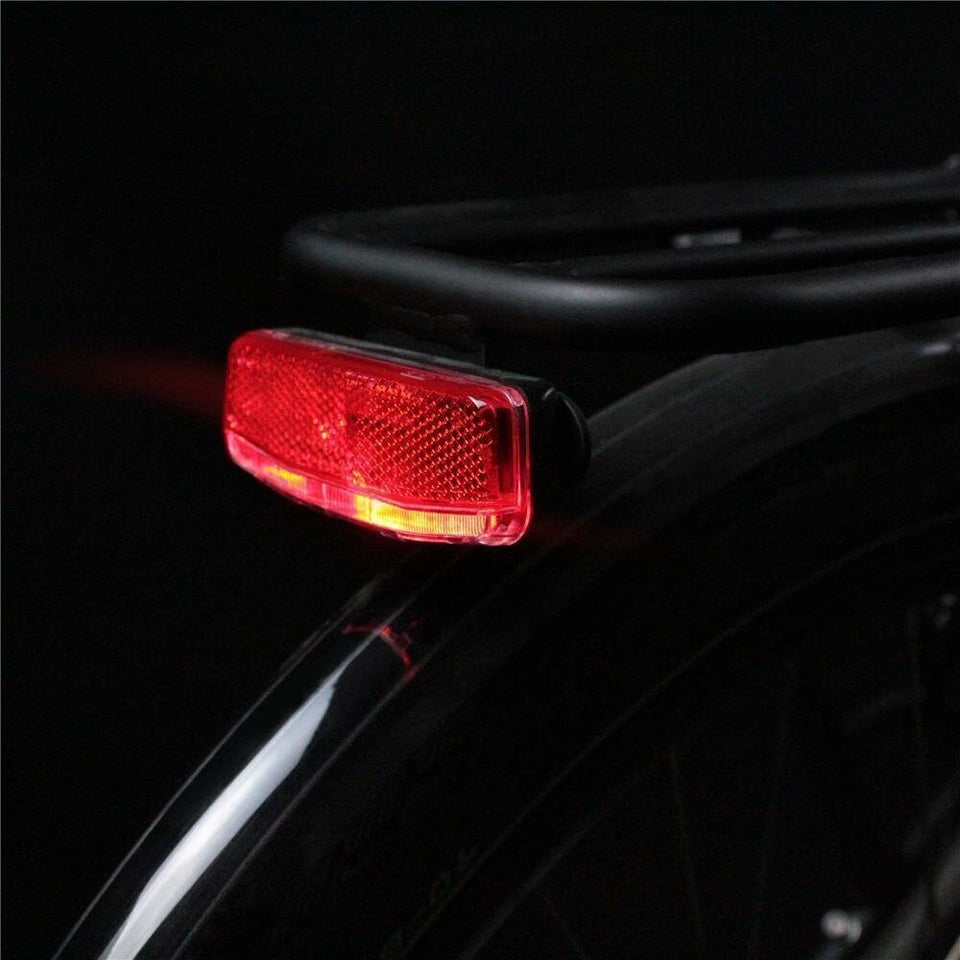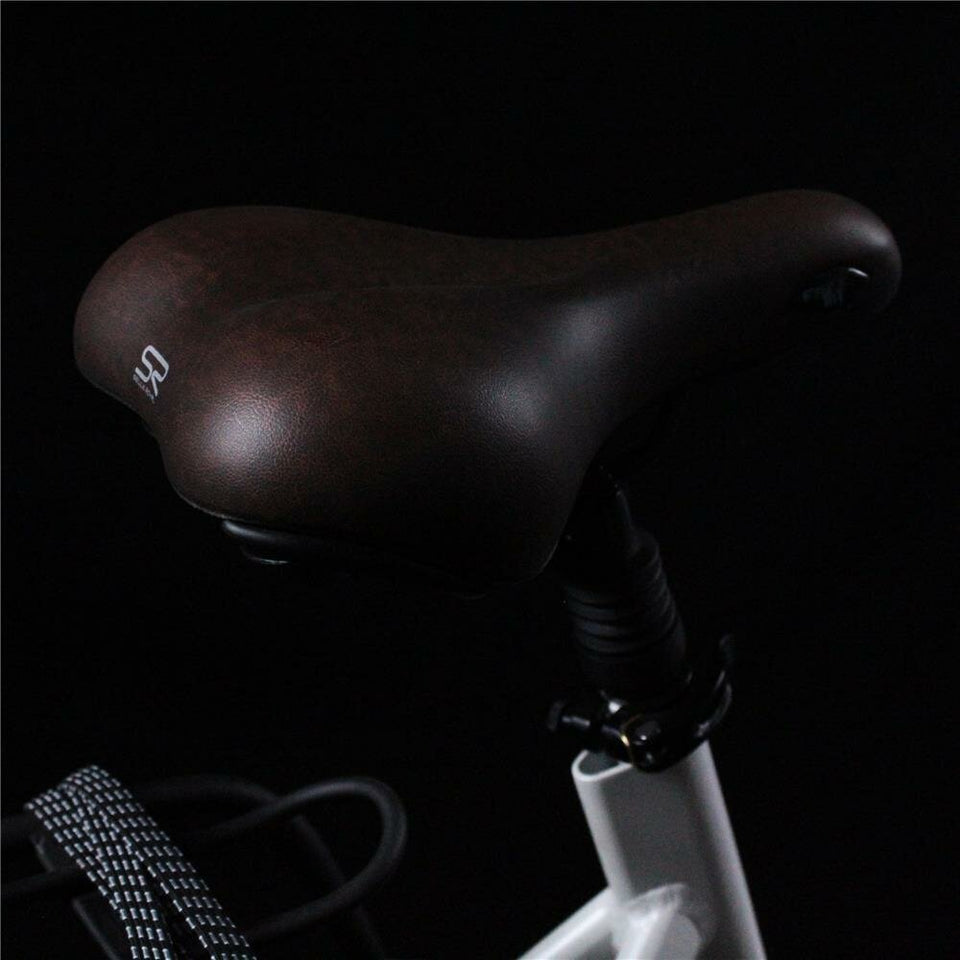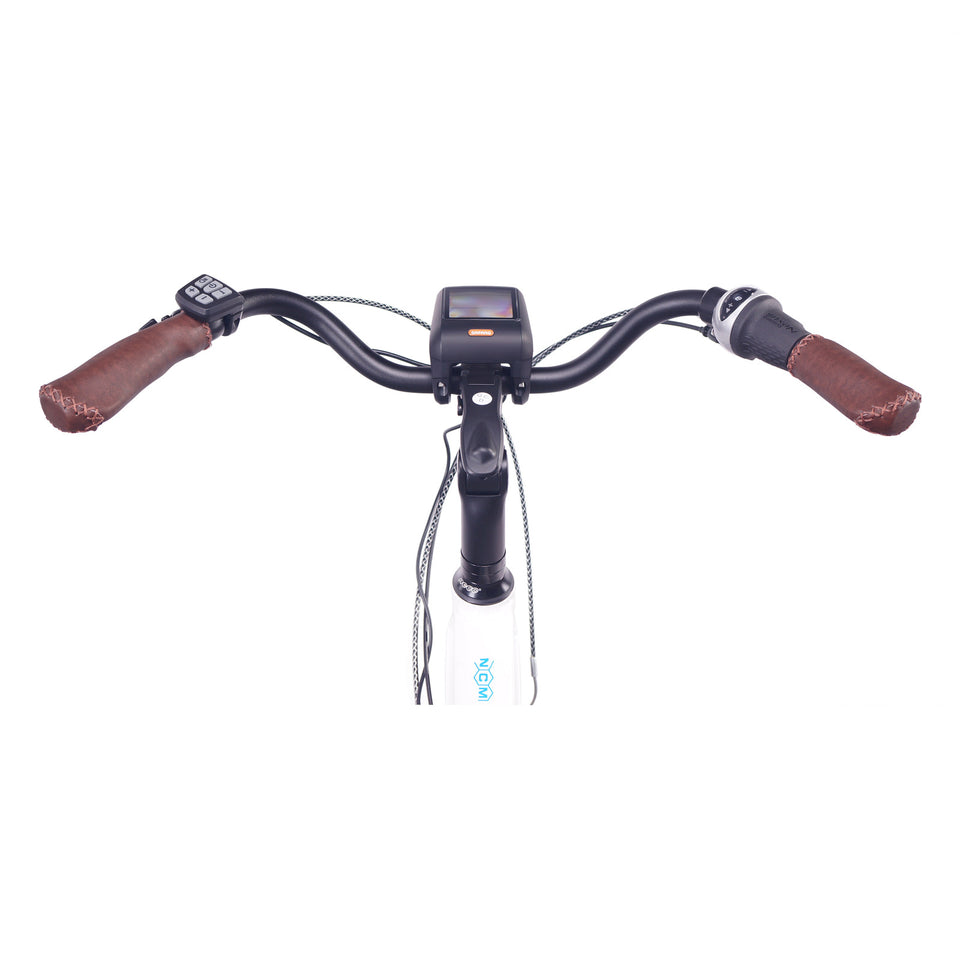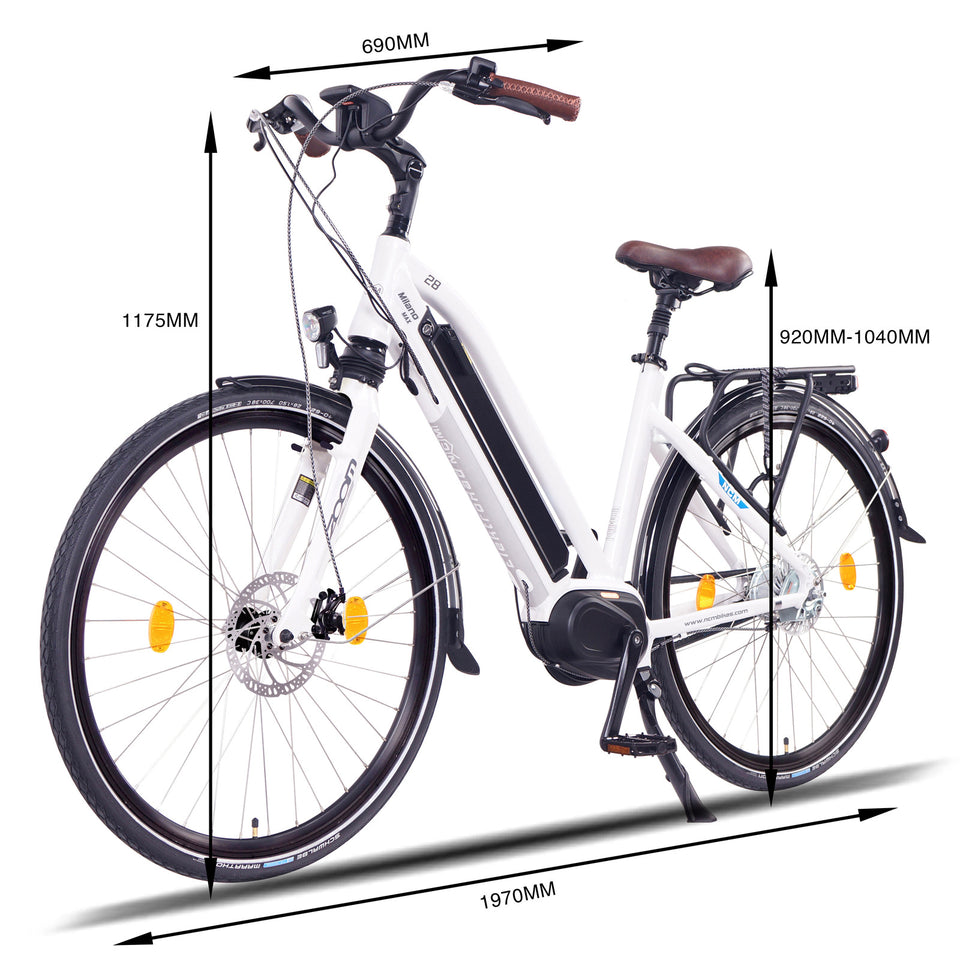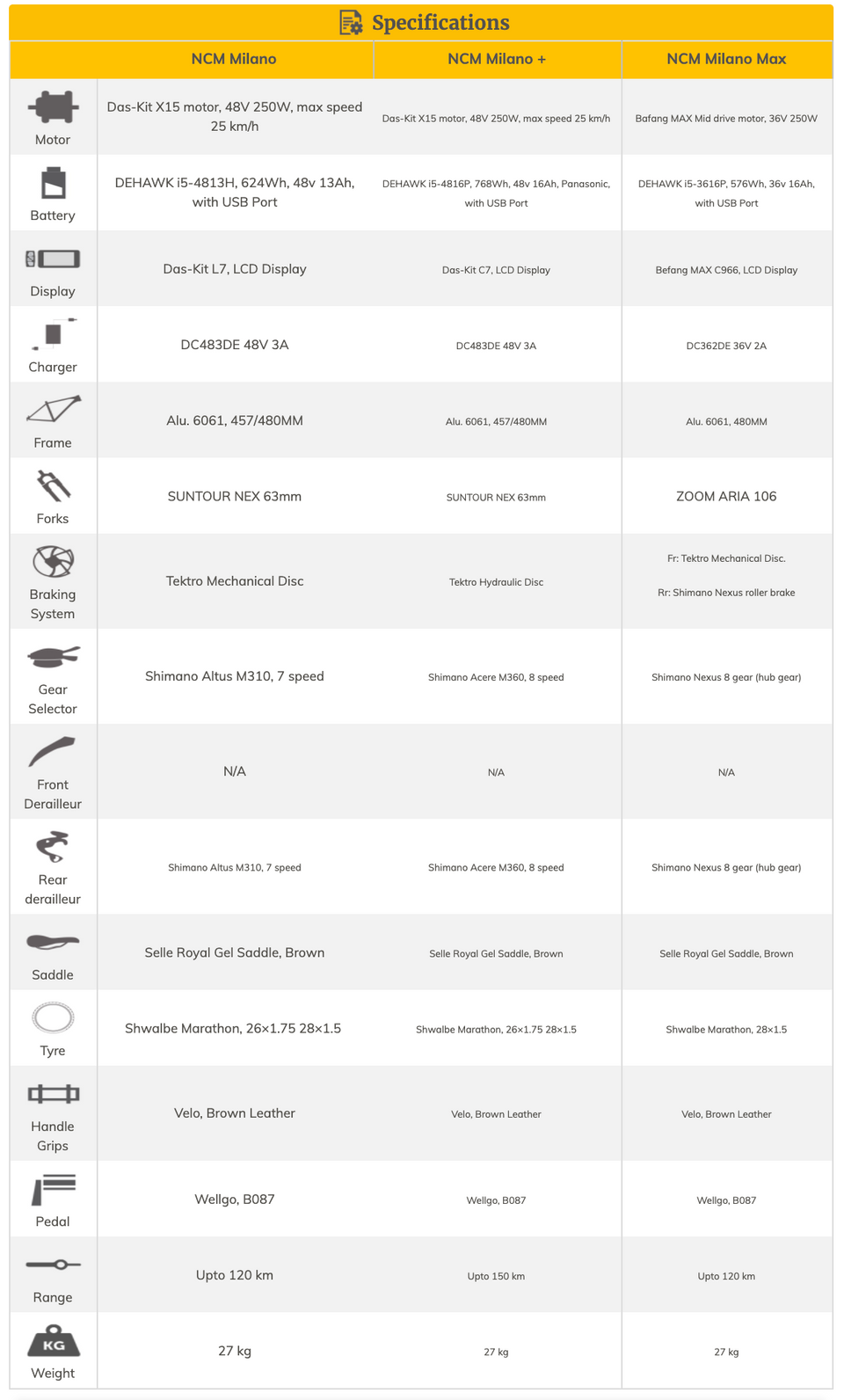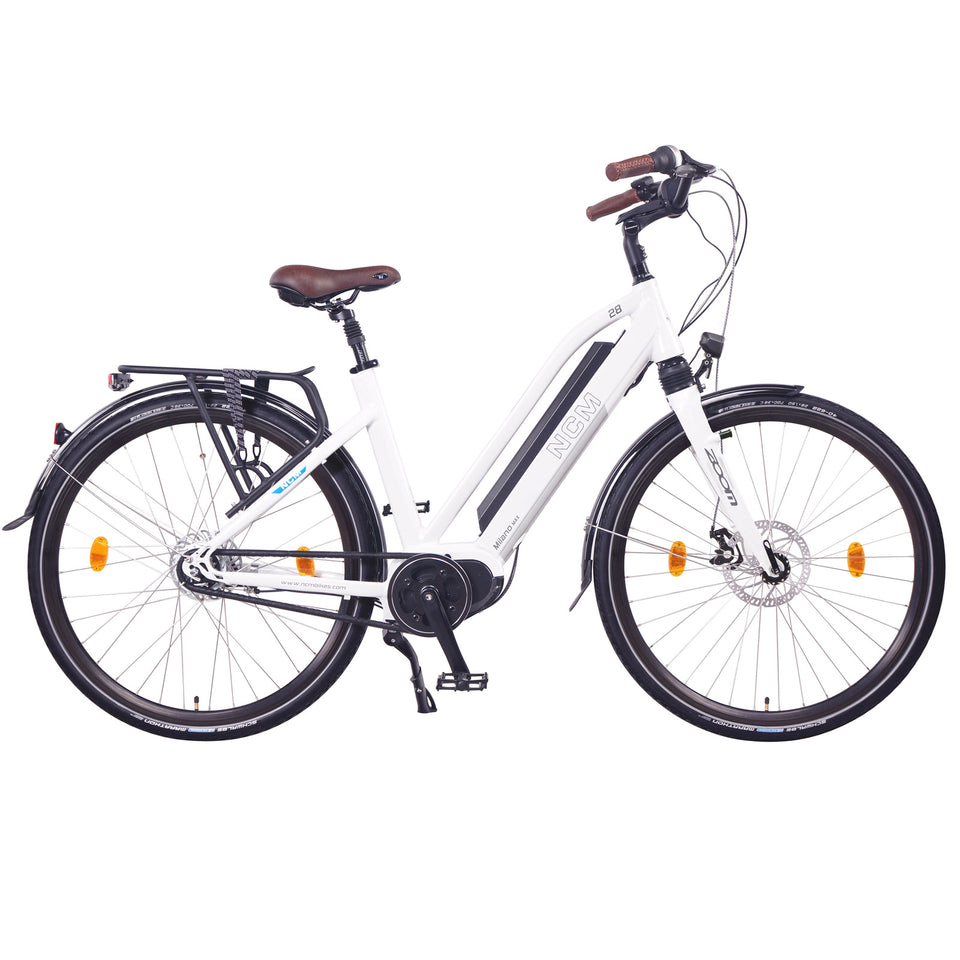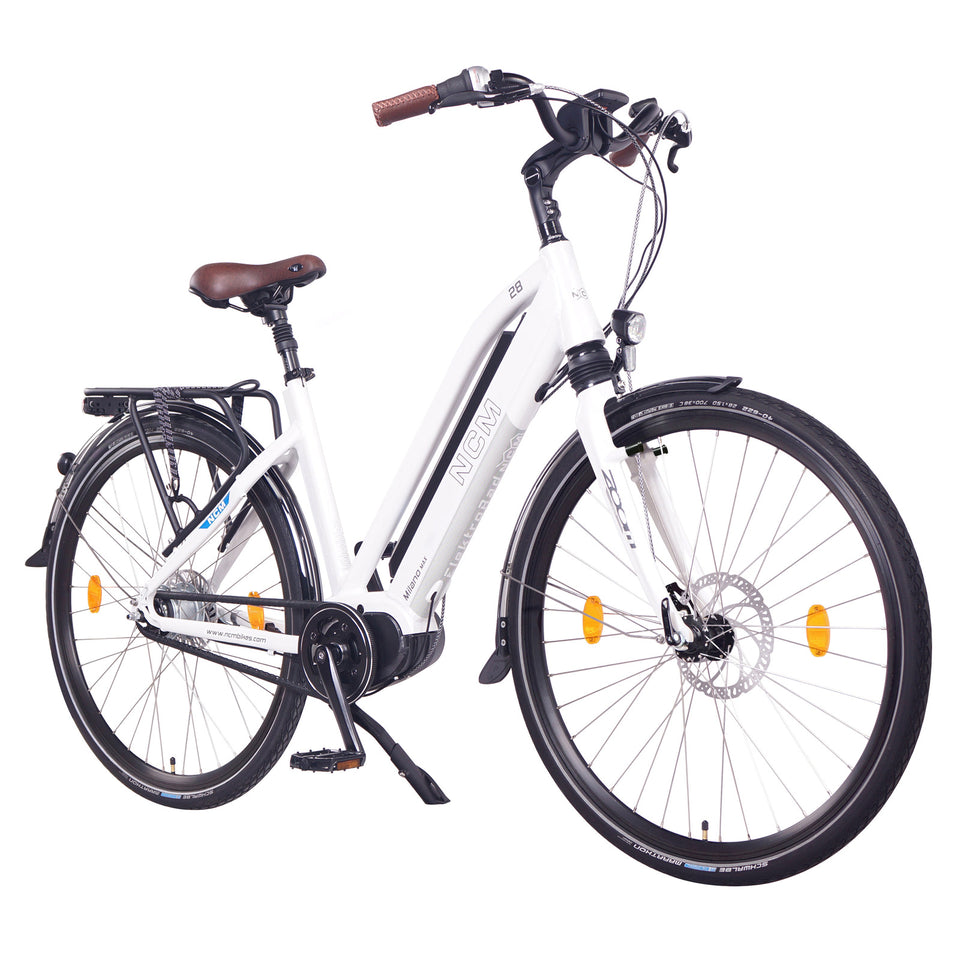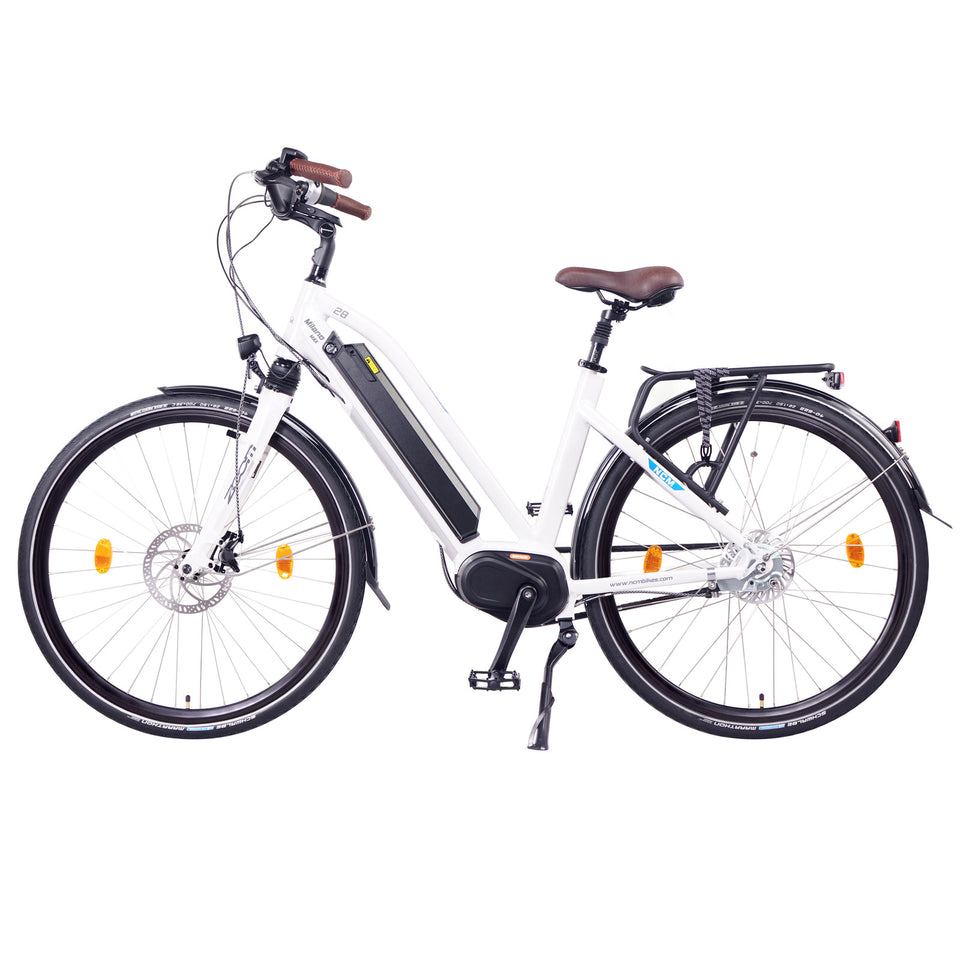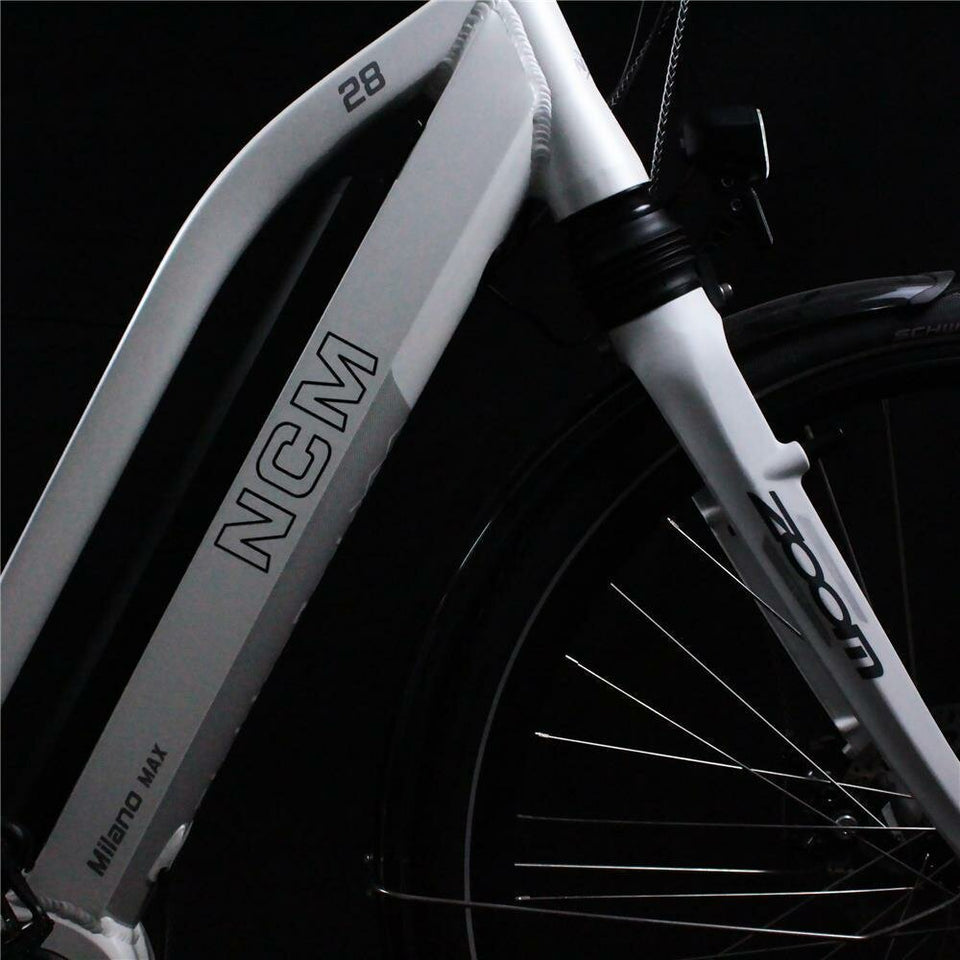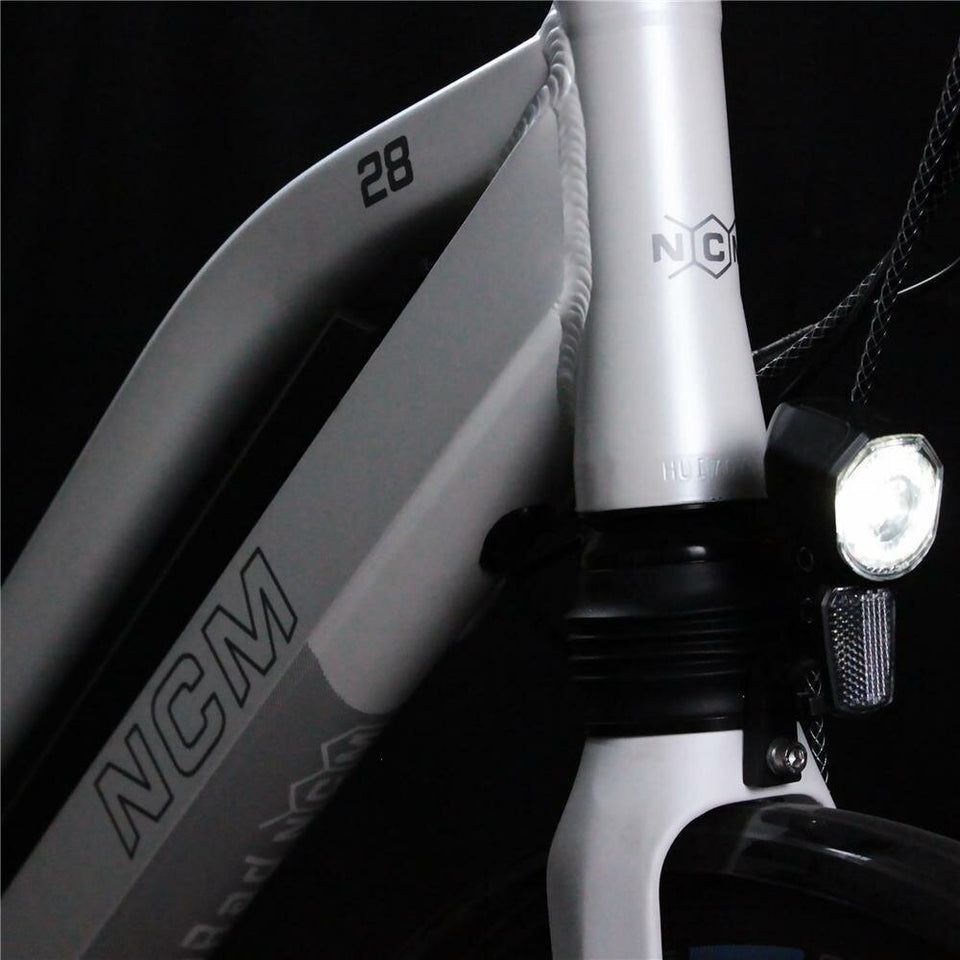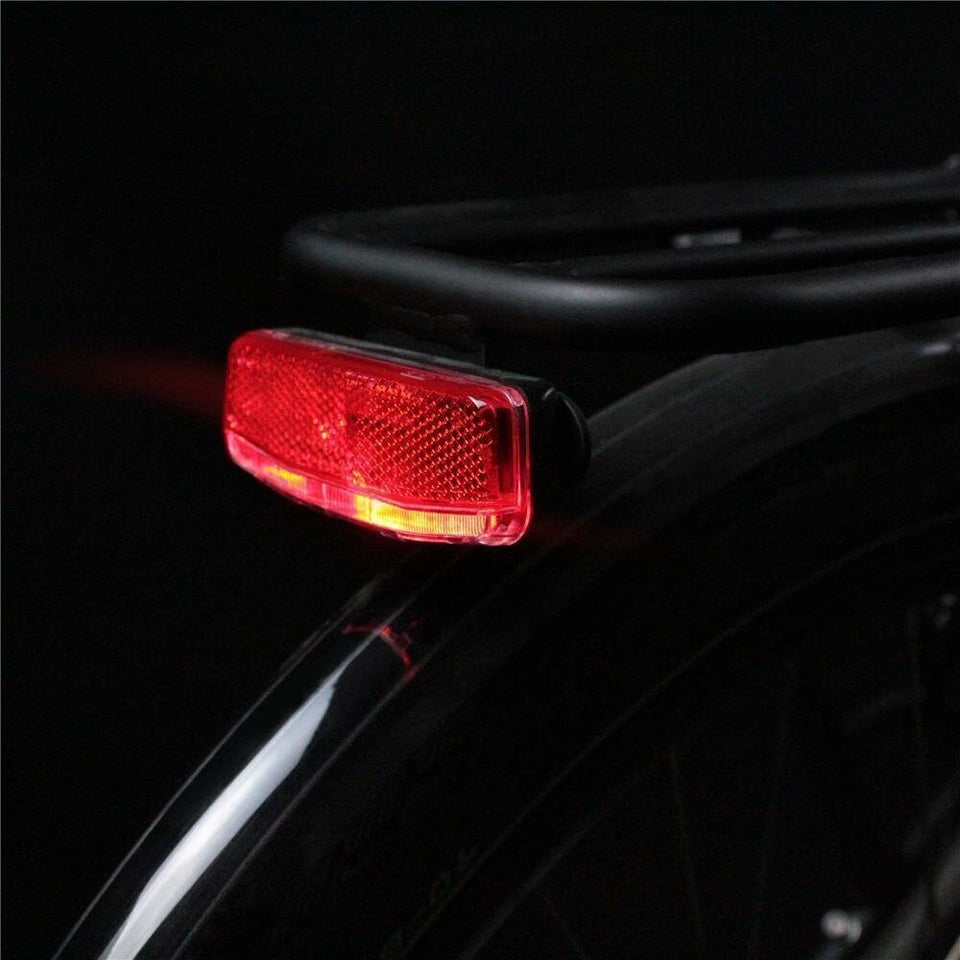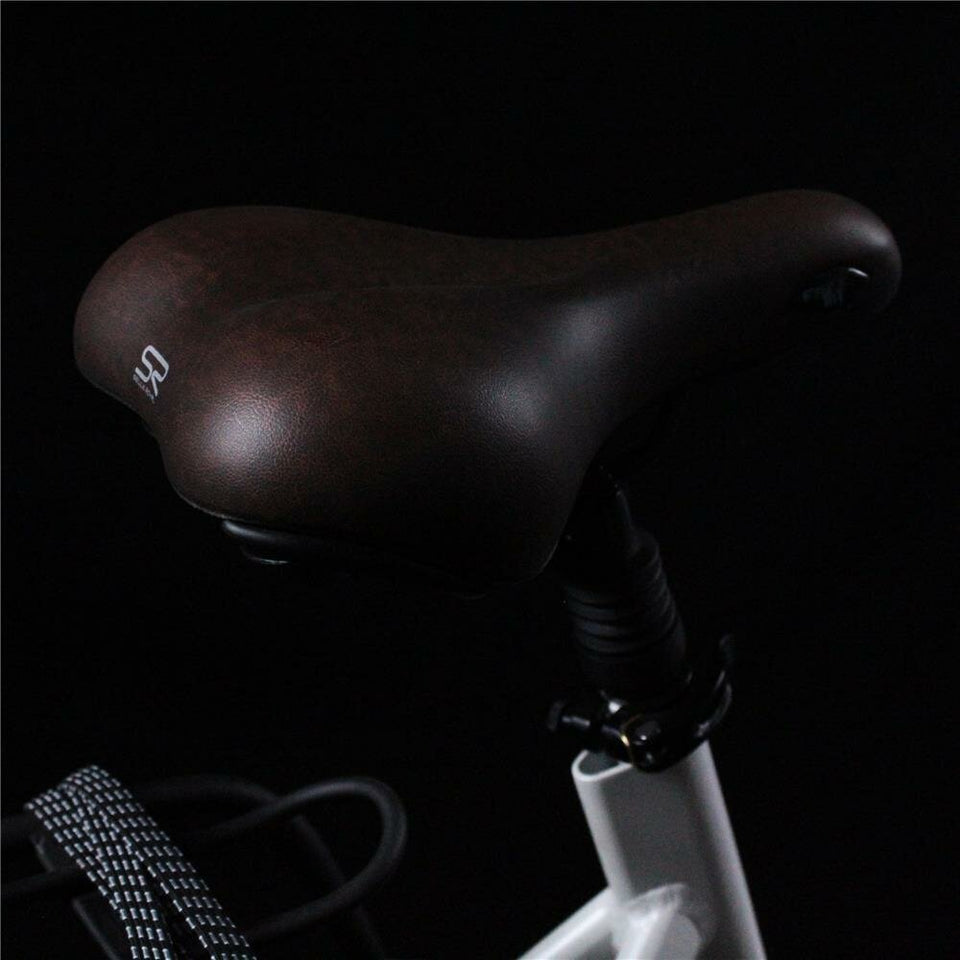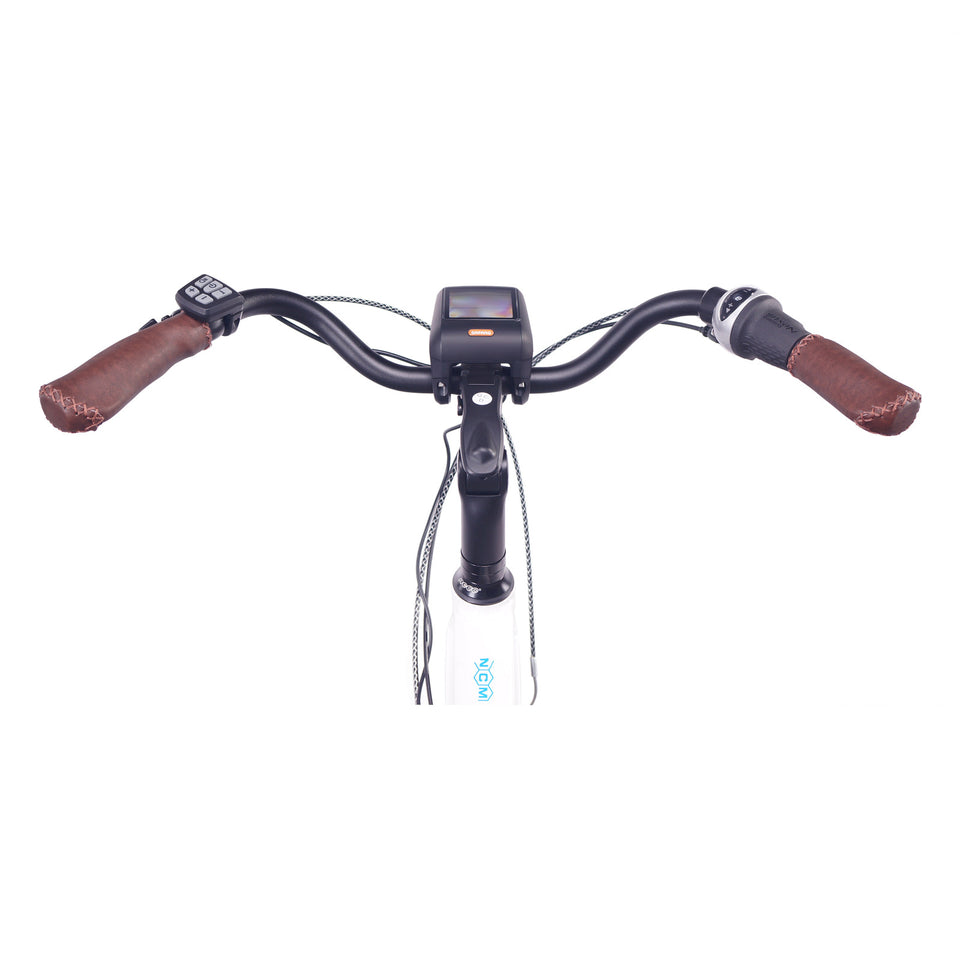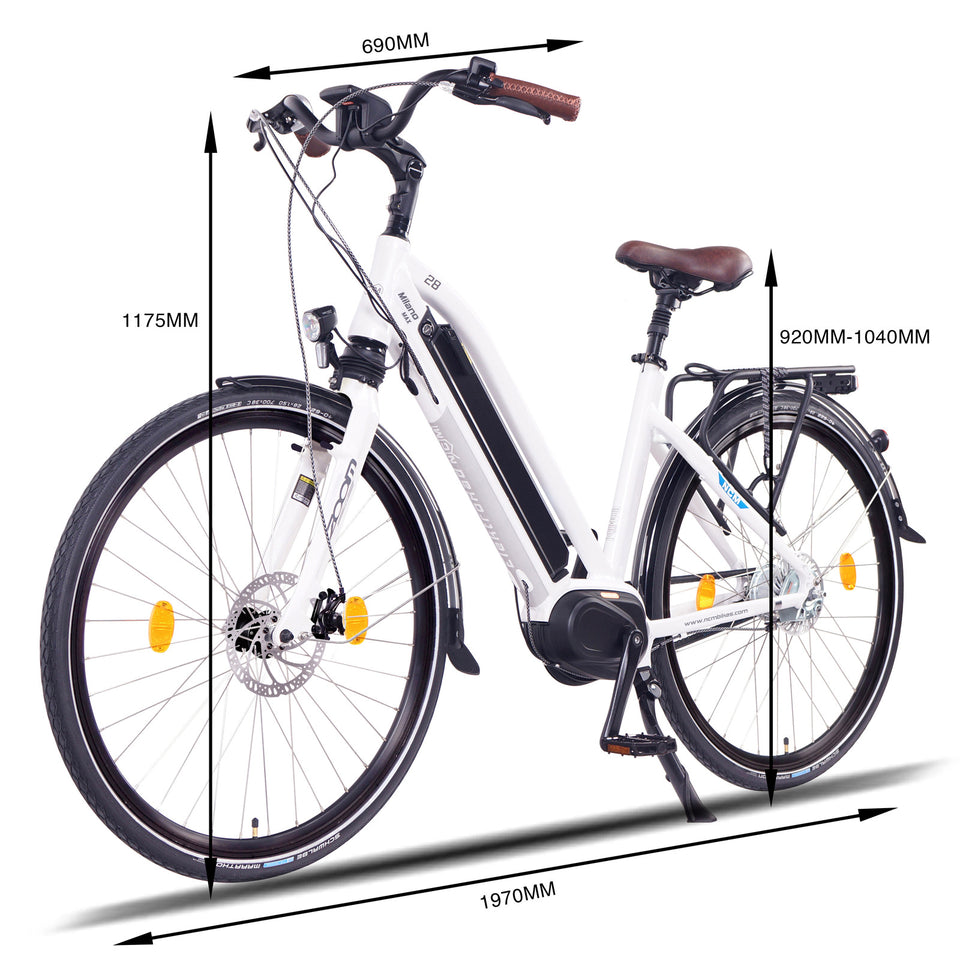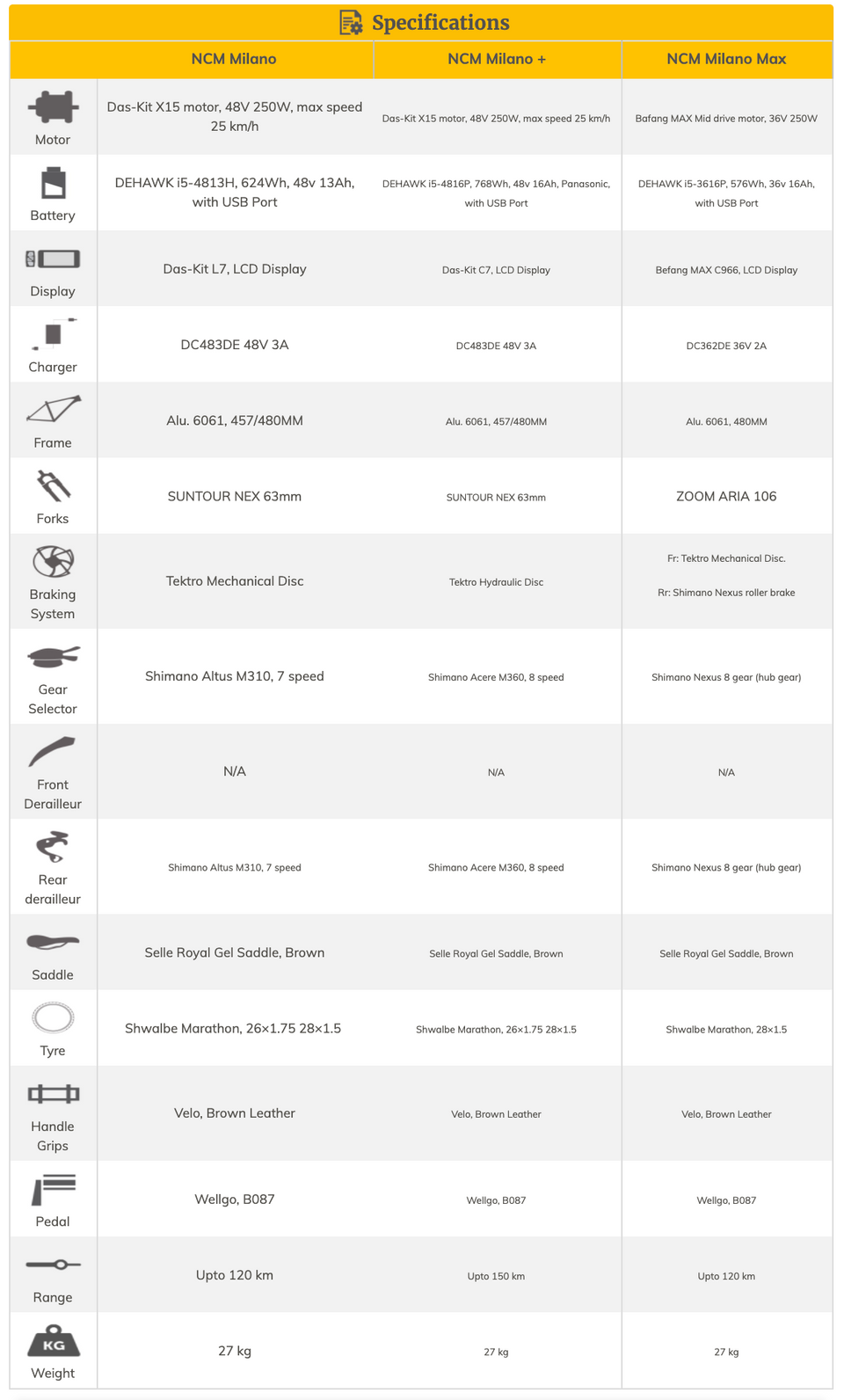 NCM Milano Max Trekking E Bike, City Bike, 250W, 36V 16Ah 576Wh Battery
NCM.MIL.MAX28
by NCM
Inspired by the Fashion Capital of Europe the NCM Milano Max is designed to ride as elegant as it looks. This E-bike is designed with a tough aluminium frame, and an adjustable handlebar/stem setup, with a sprung seat post for improved comfort. The low top tube, makes the bike sturdy and strong yet comfortable and easy to mount whilst providing additional protection to the battery.
Key Features
Ergonomic bicycle Grips

Comfortable sitting posture

All important controls easily accessible

Supplied with 36V to deliver a high output power

over 576Wh capacity for a longer distance

reach up to 120 km (depending on the conditions)

easily removable battery so you can charge it anywhere

A built-in USB port with 5V to charge mobile phones
Warranty
1-year warranty on all electronic parts (including battery, motor, controller, display, lights)

2-year warranty on the bike frame

Apart from manufacture defects that could be present, parts that wear due to normal use (such as tires, brake pads, chains, spokes, freewheel, tire puncture etc) are not included in the warranty but maybe replaced on a case by case basis within the first 6 months.

Our bikes are water resistant but not waterproof. Water damage is not covered under warranty.
About NCM
NCM Bikes, founded in 2014, has quickly become one of the largest pedelec and e-bike brands in Europe with the goal of expanding the market significantly in the near future. NCM is the perfect brand to start your pedelec experience whether you are an avid cyclist or a relative newcomer, we are committed to providing you with a range of high quality. Our innovative technologies ensure that we can differentiate ourselves from the competition and continue to offer the latest technologies. Our goal is to help improve the environment through a friendly riding experience and the promotion of a fun and active lifestyle.
1 x Milano Max E-bike

1 x DC362DE 36v charger

1 x tool kit
I have a question I need help with.
Watt? Watt-hour? Kilowatt?? WHAT? Gets confusing right? That's OK we can answer any question you may have!
More information please