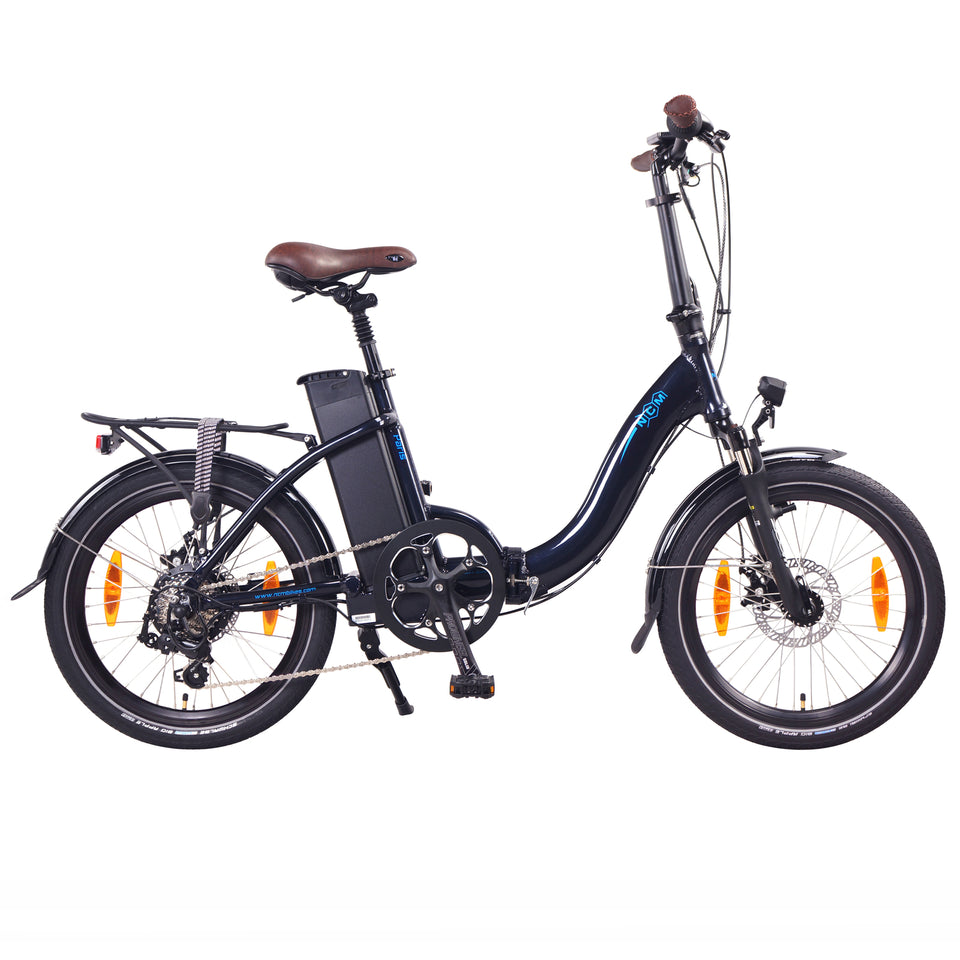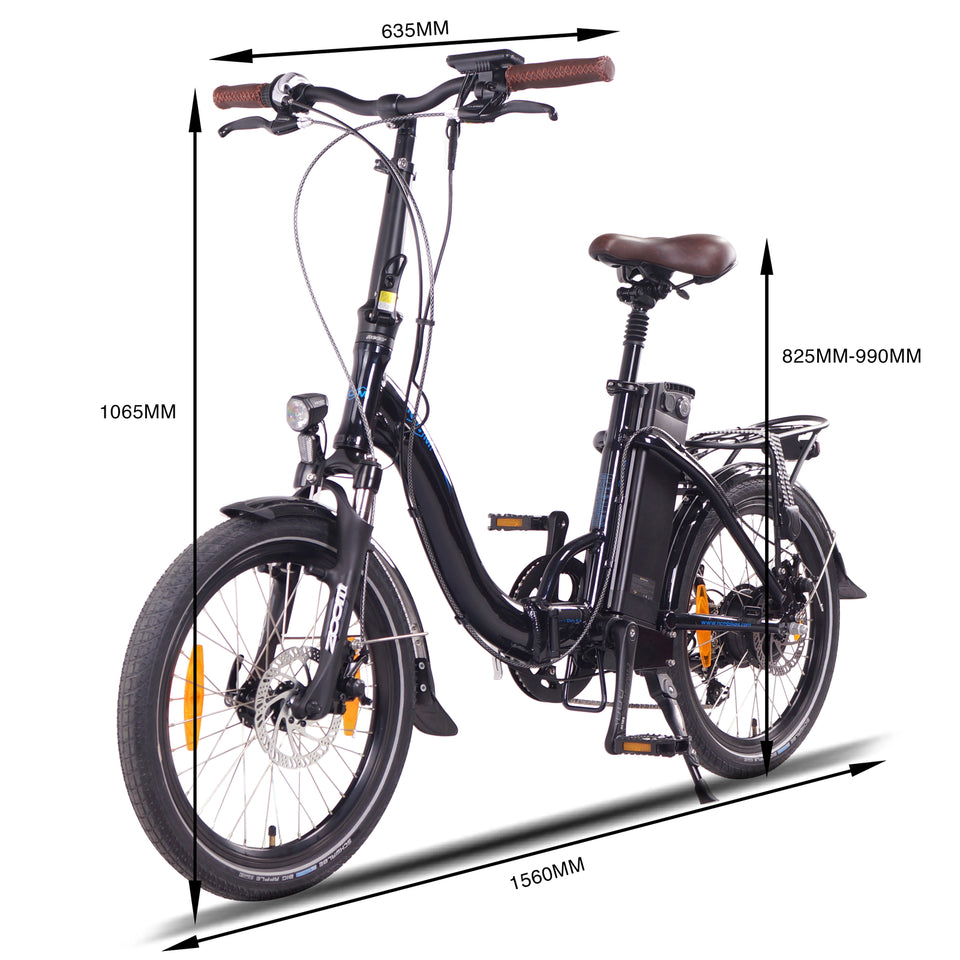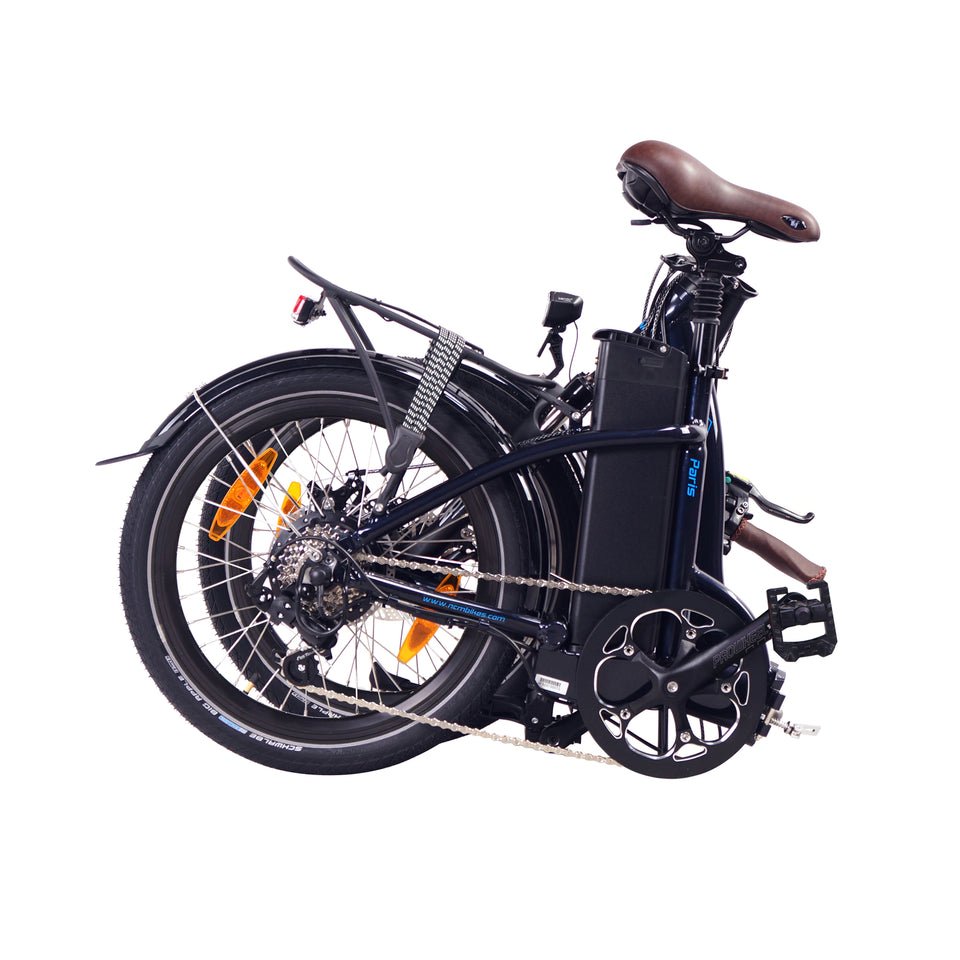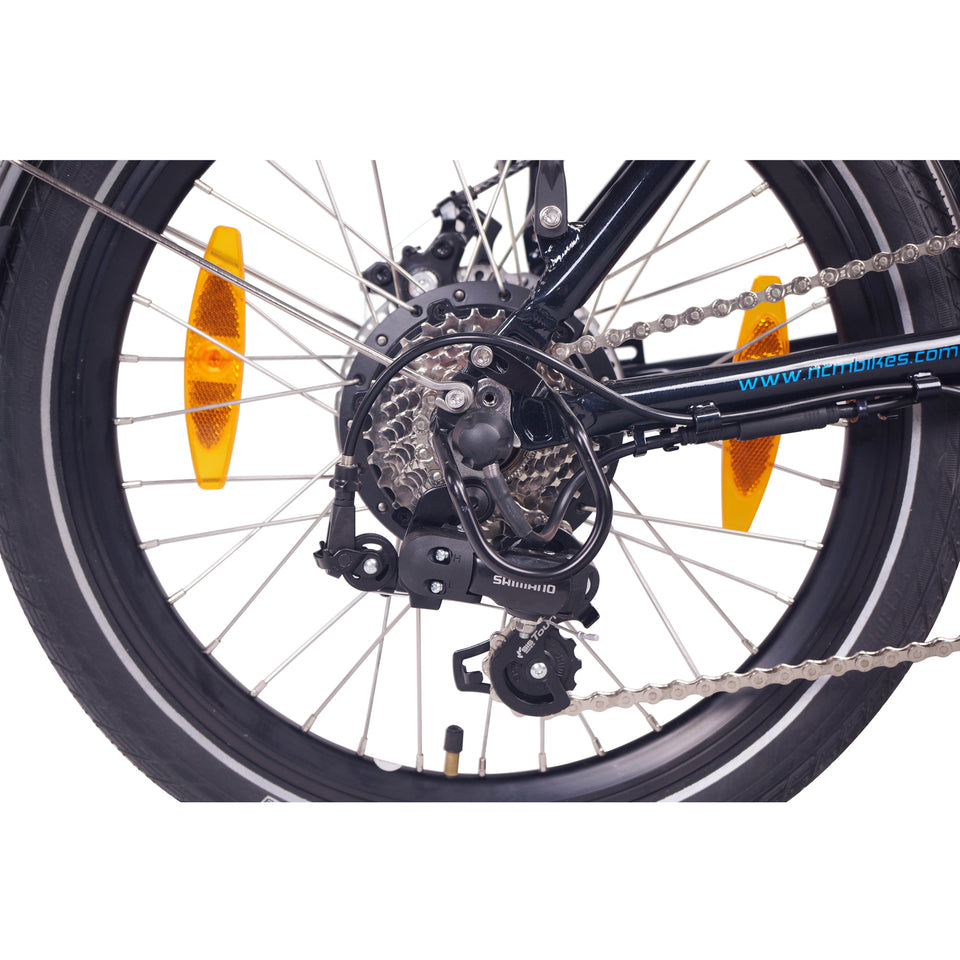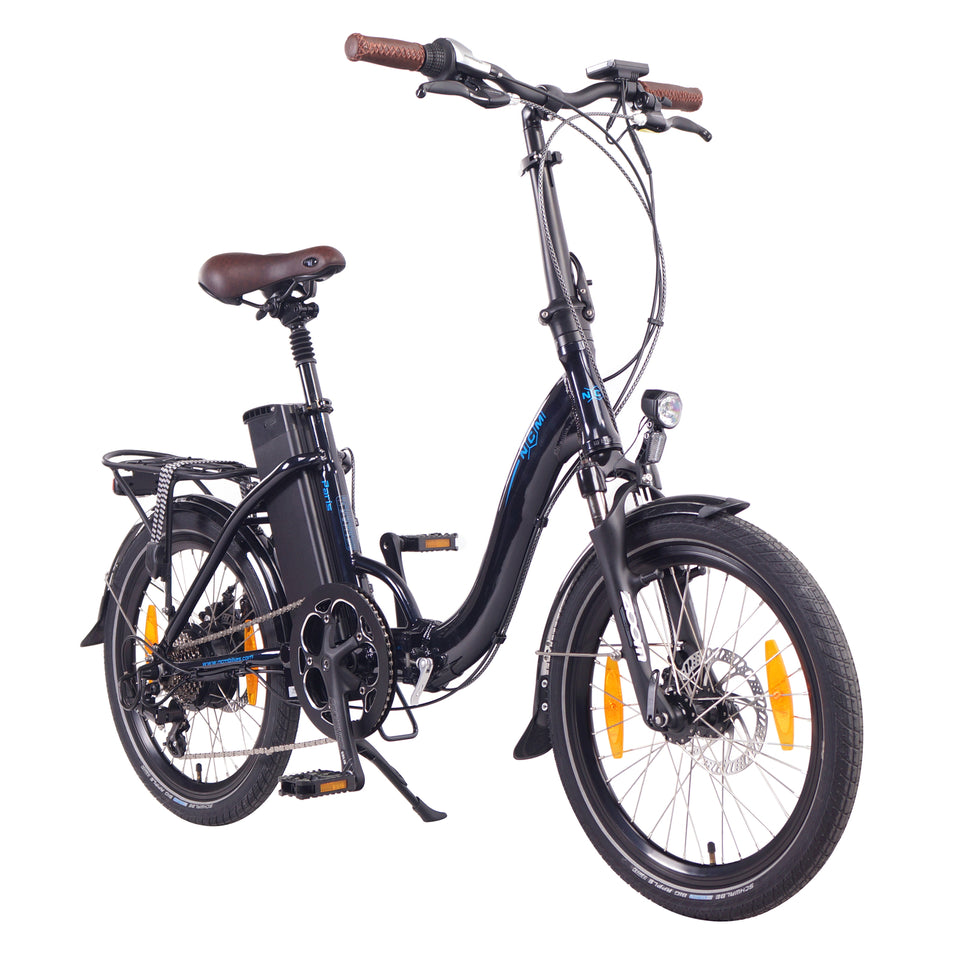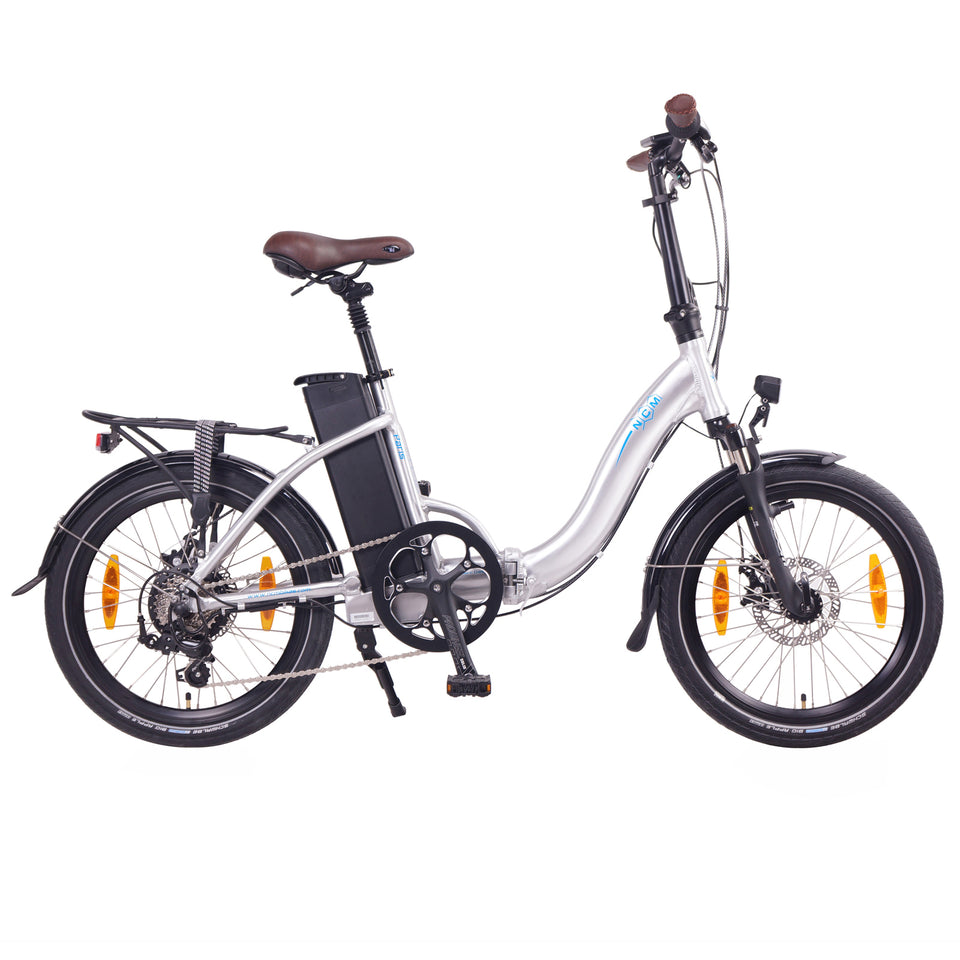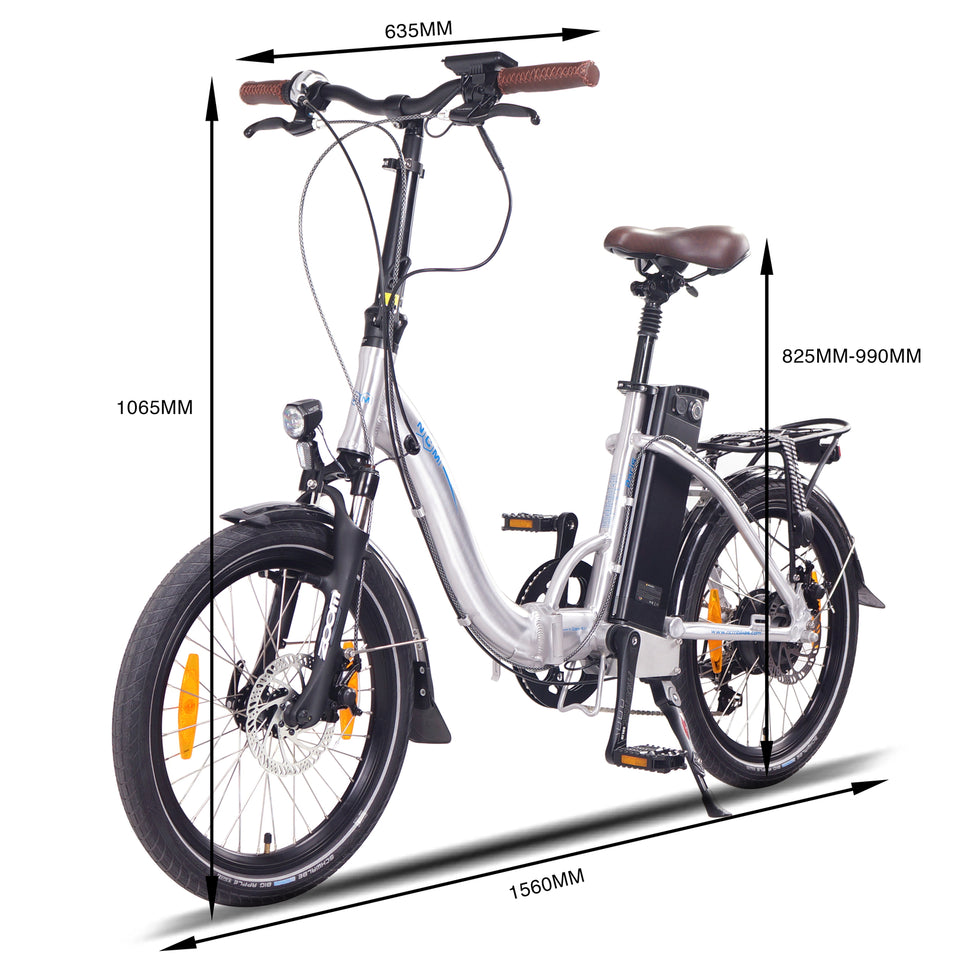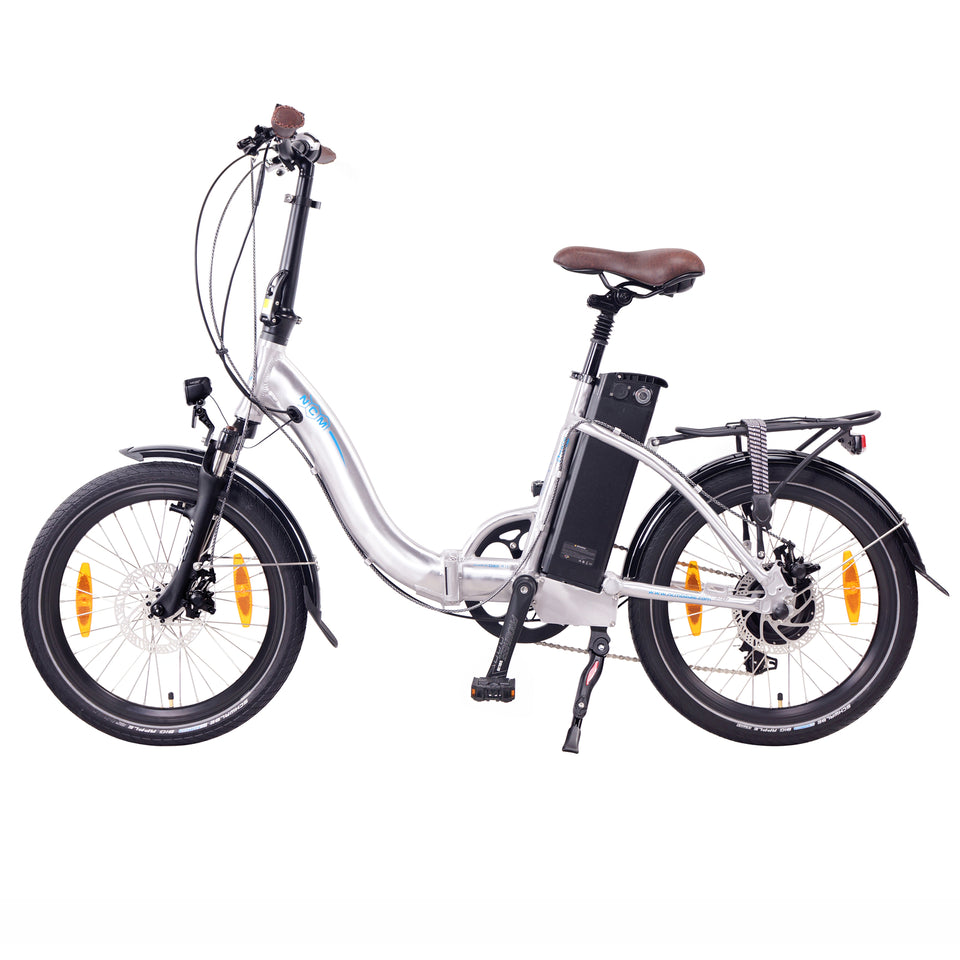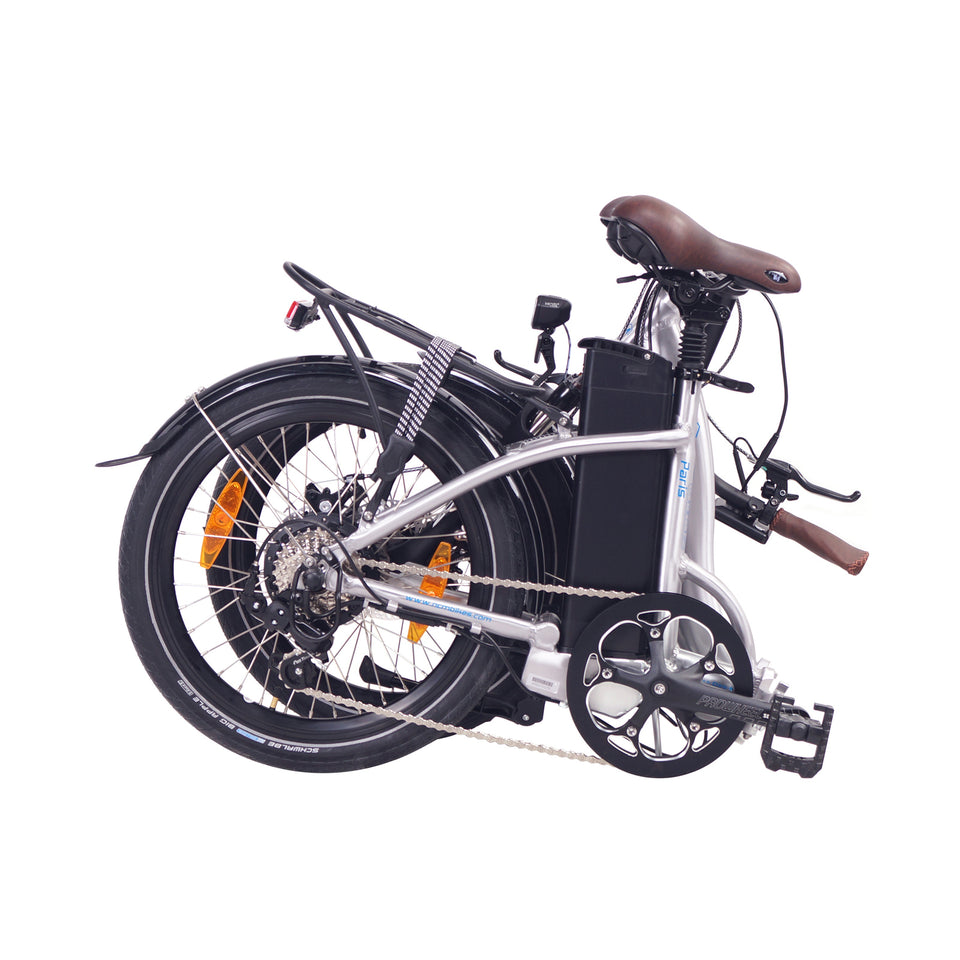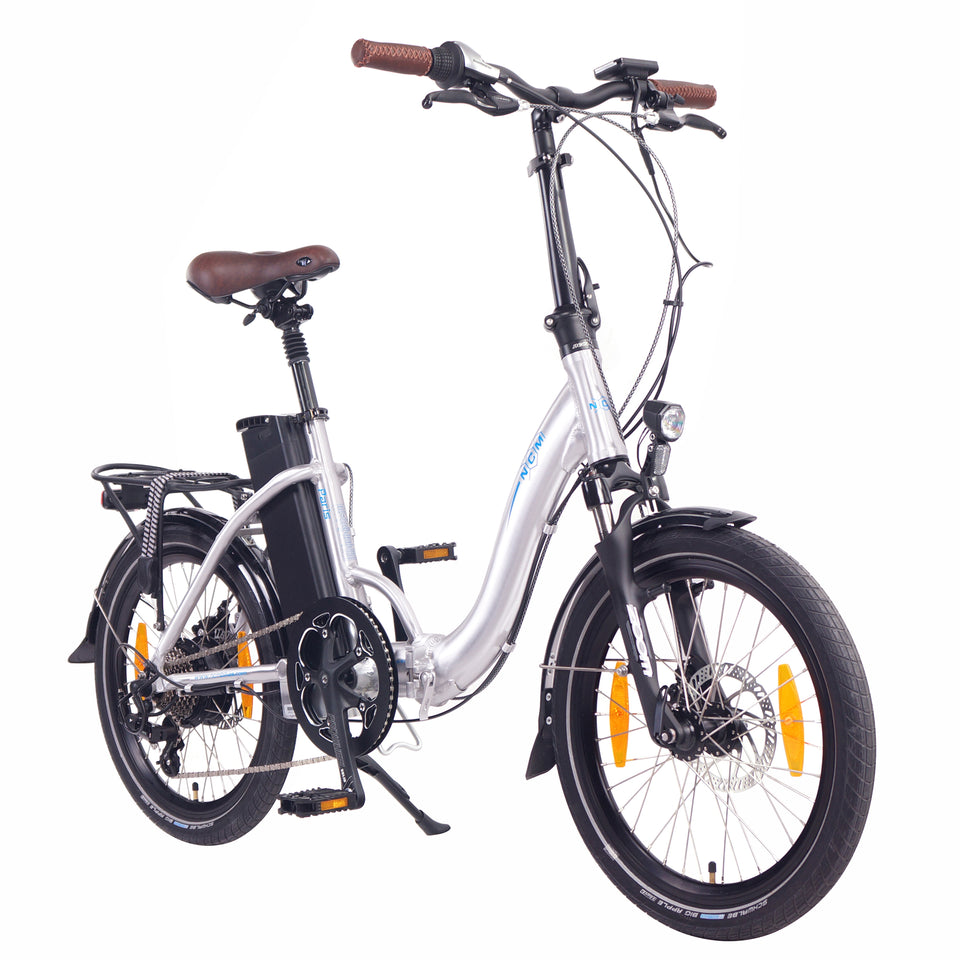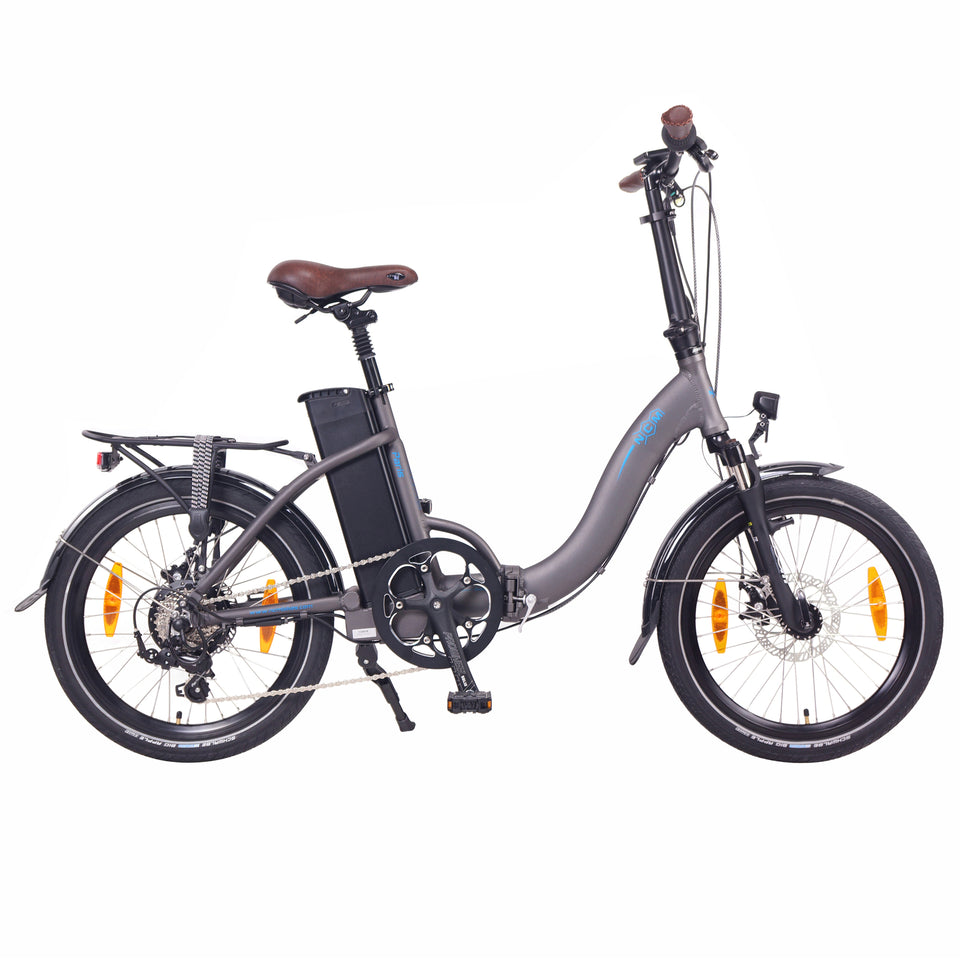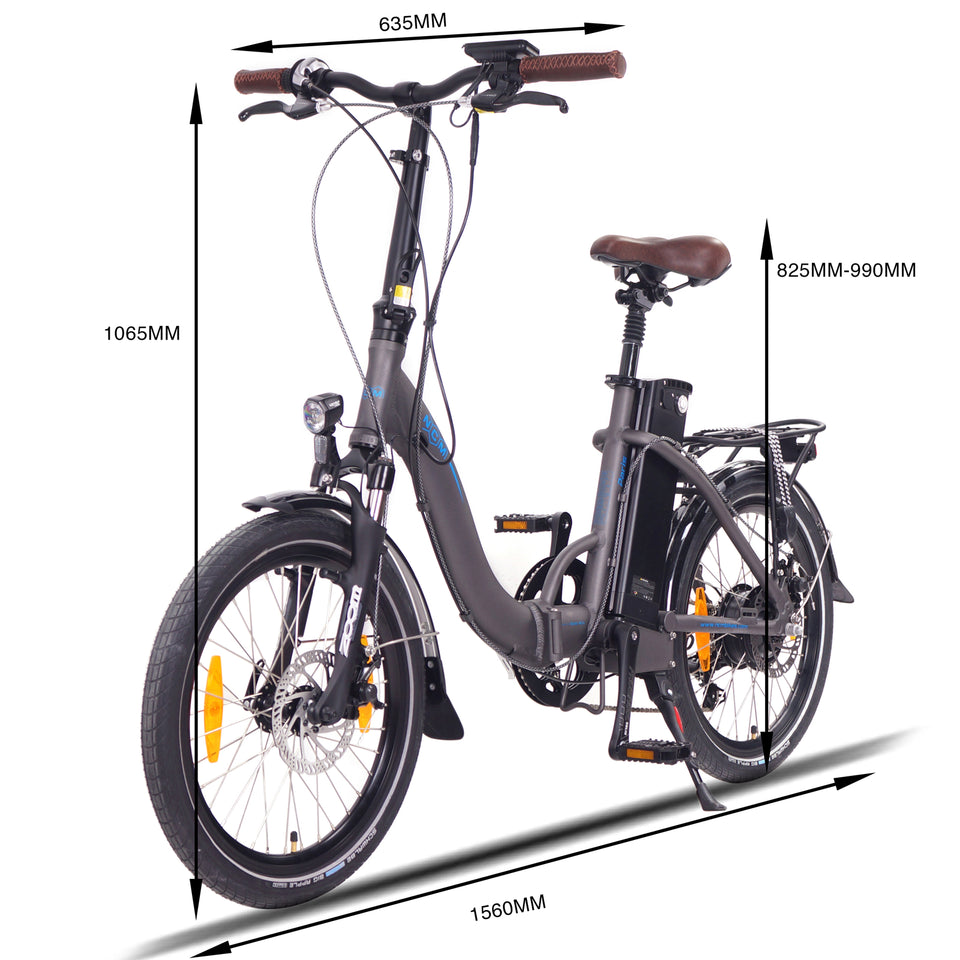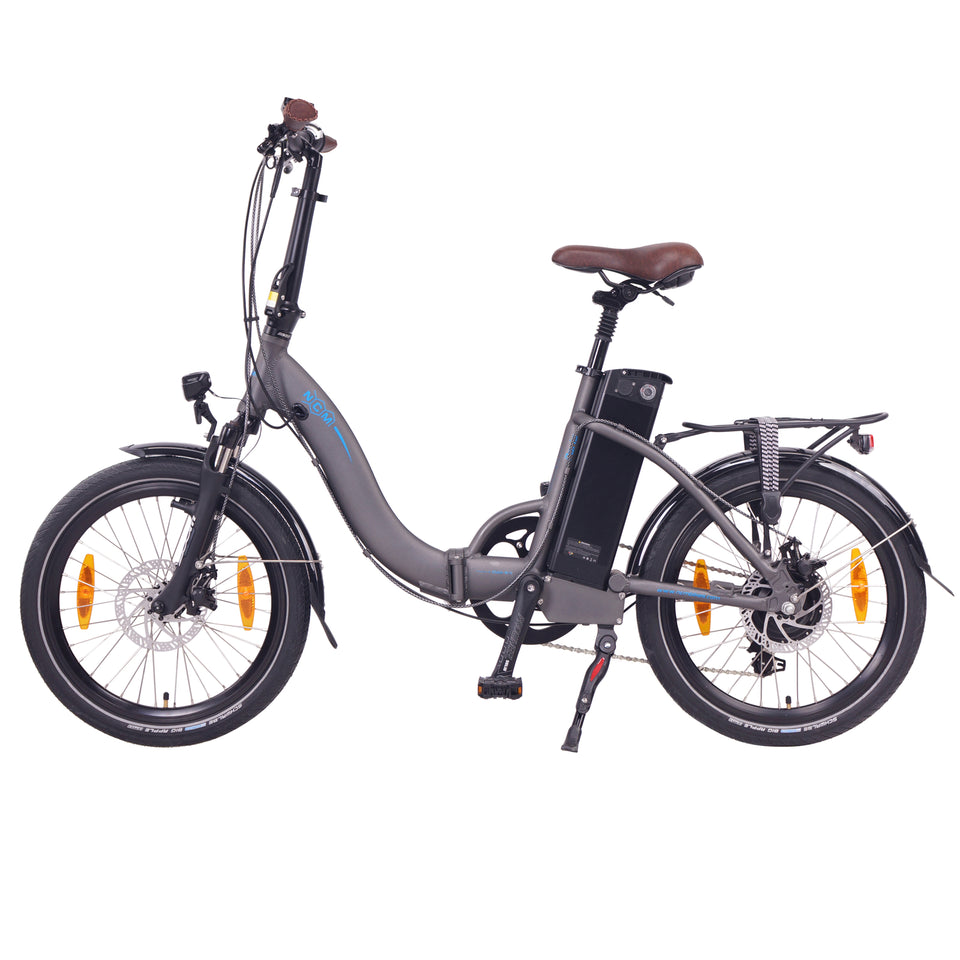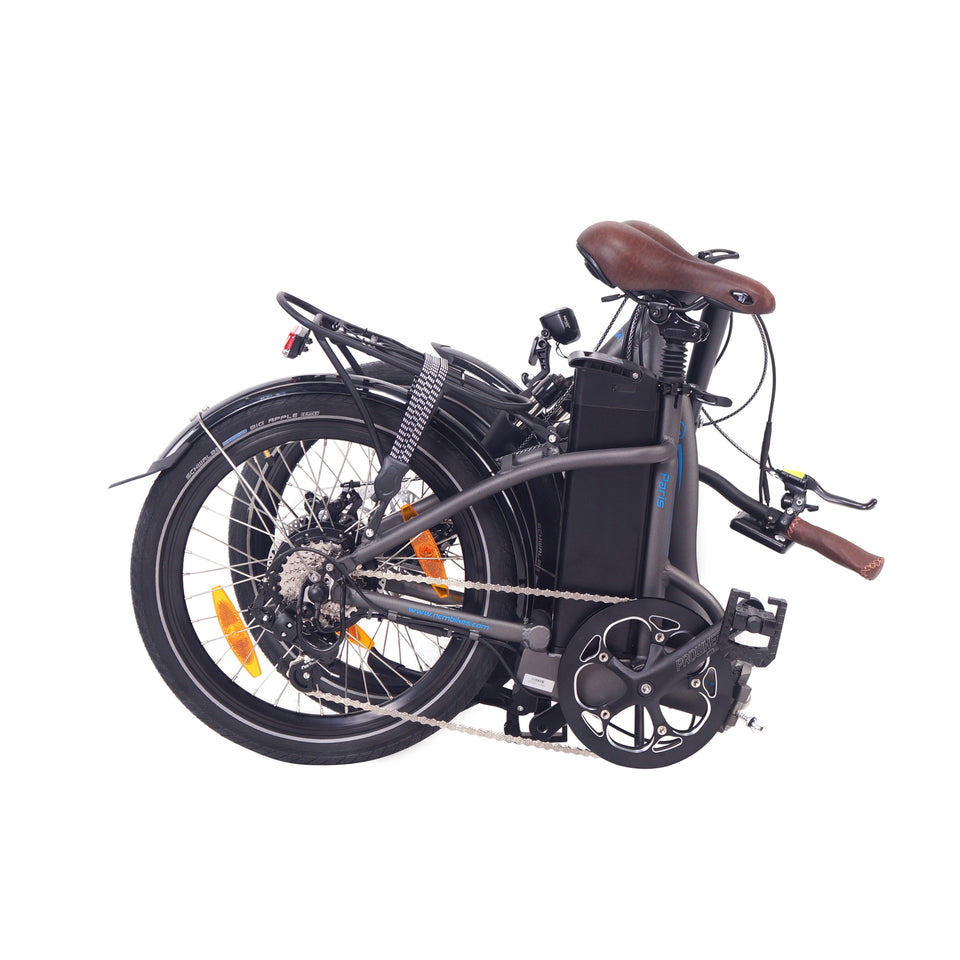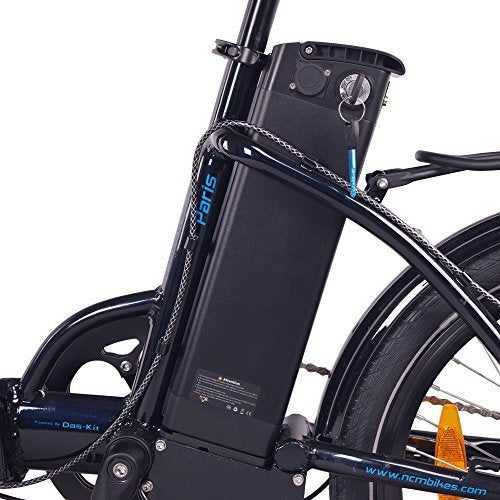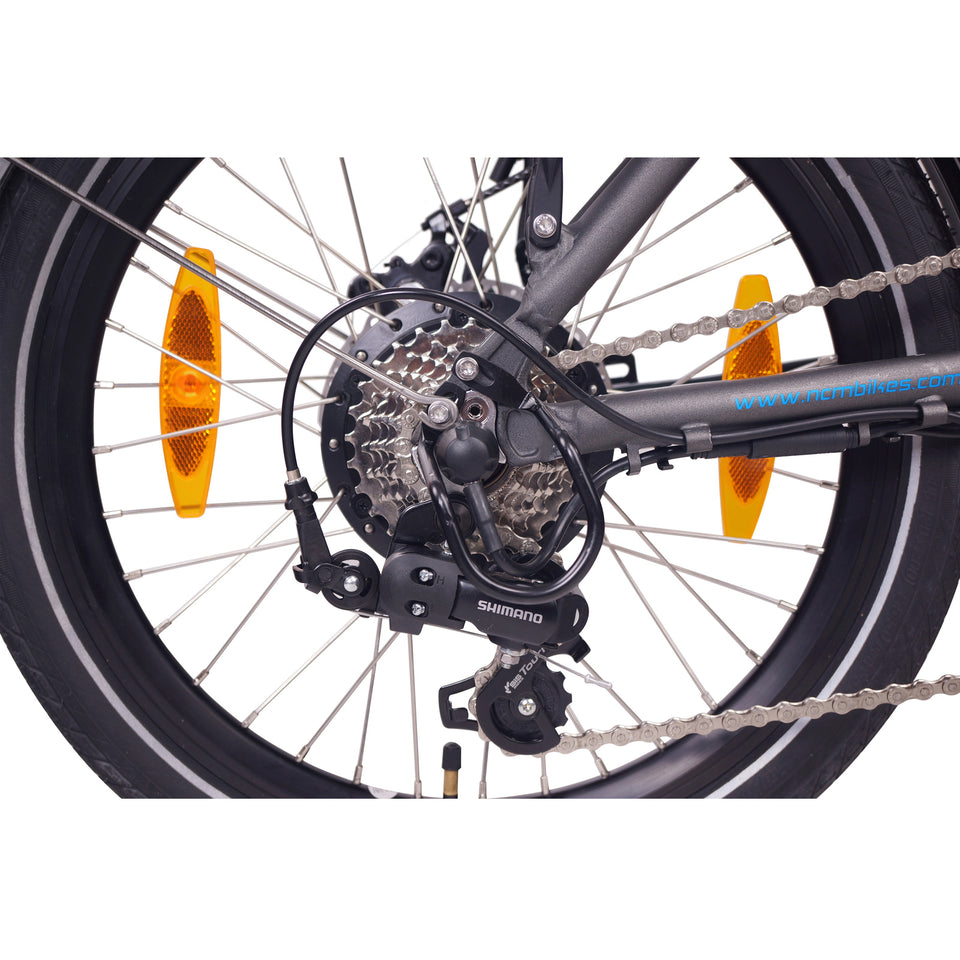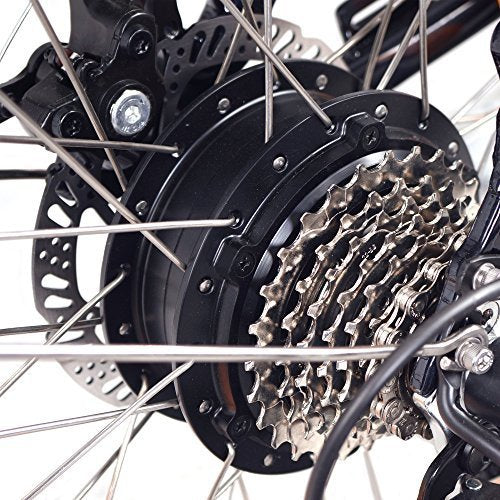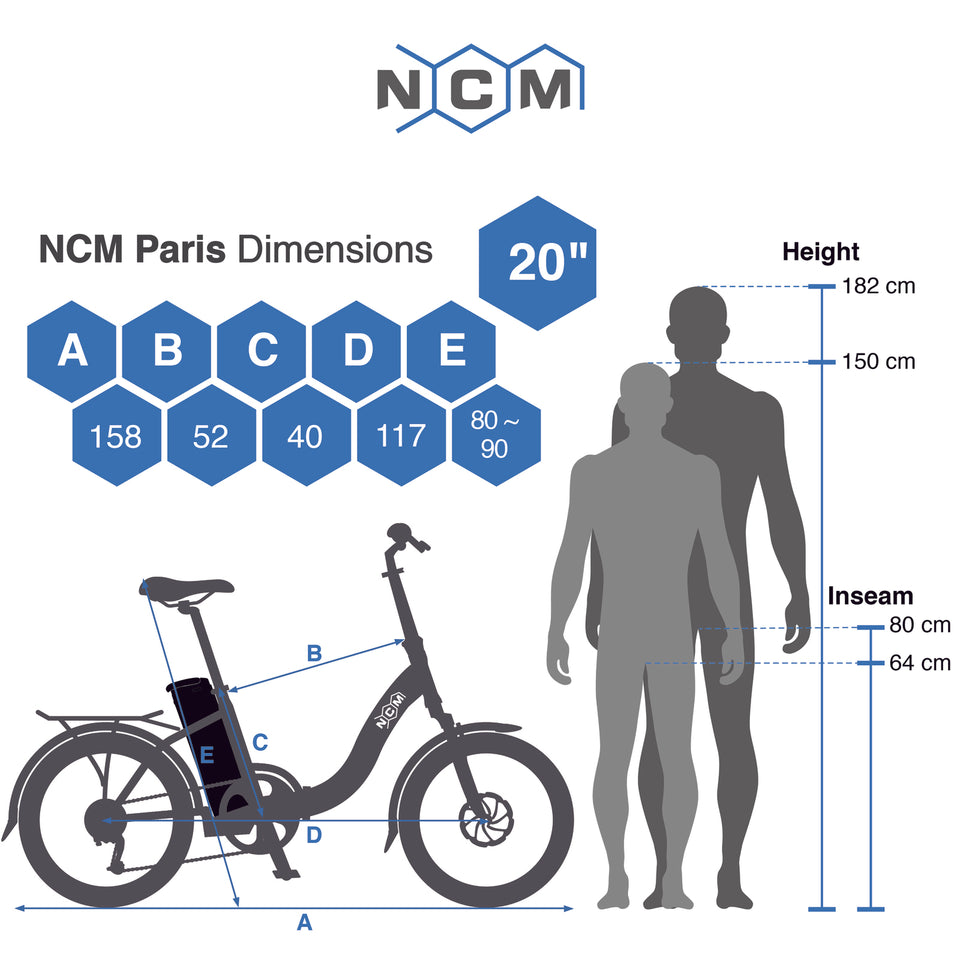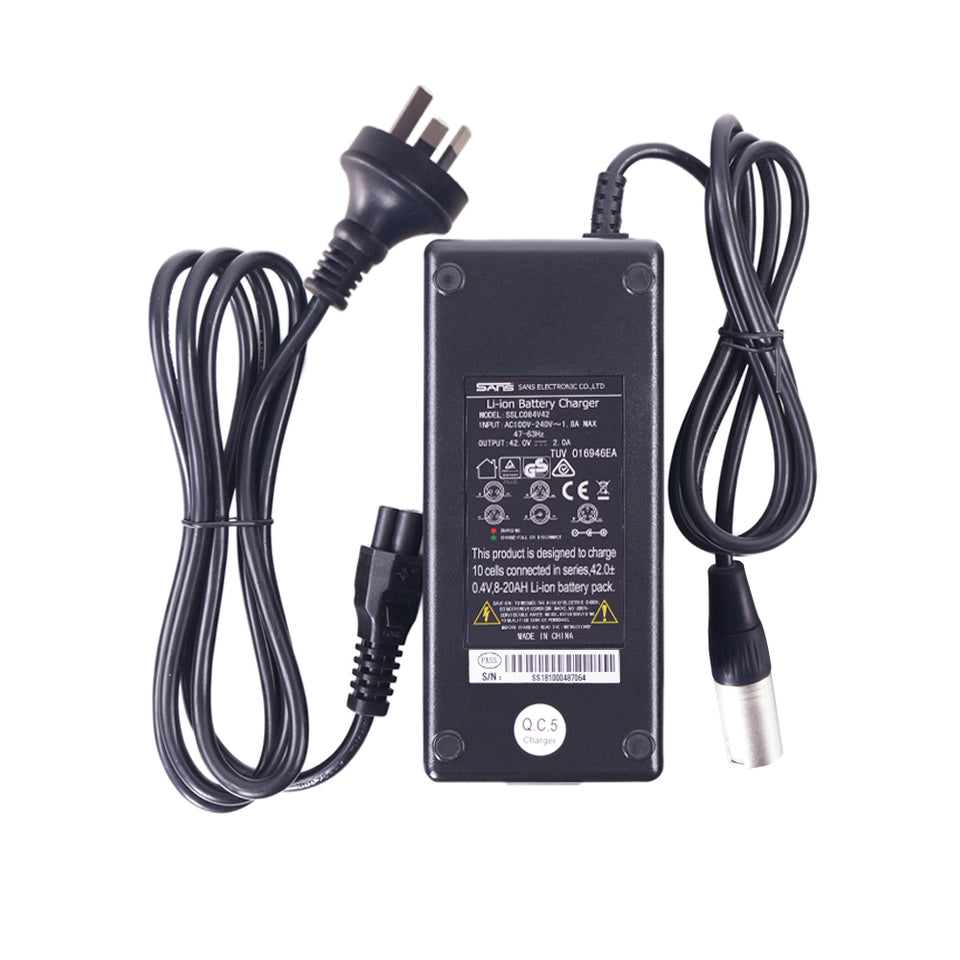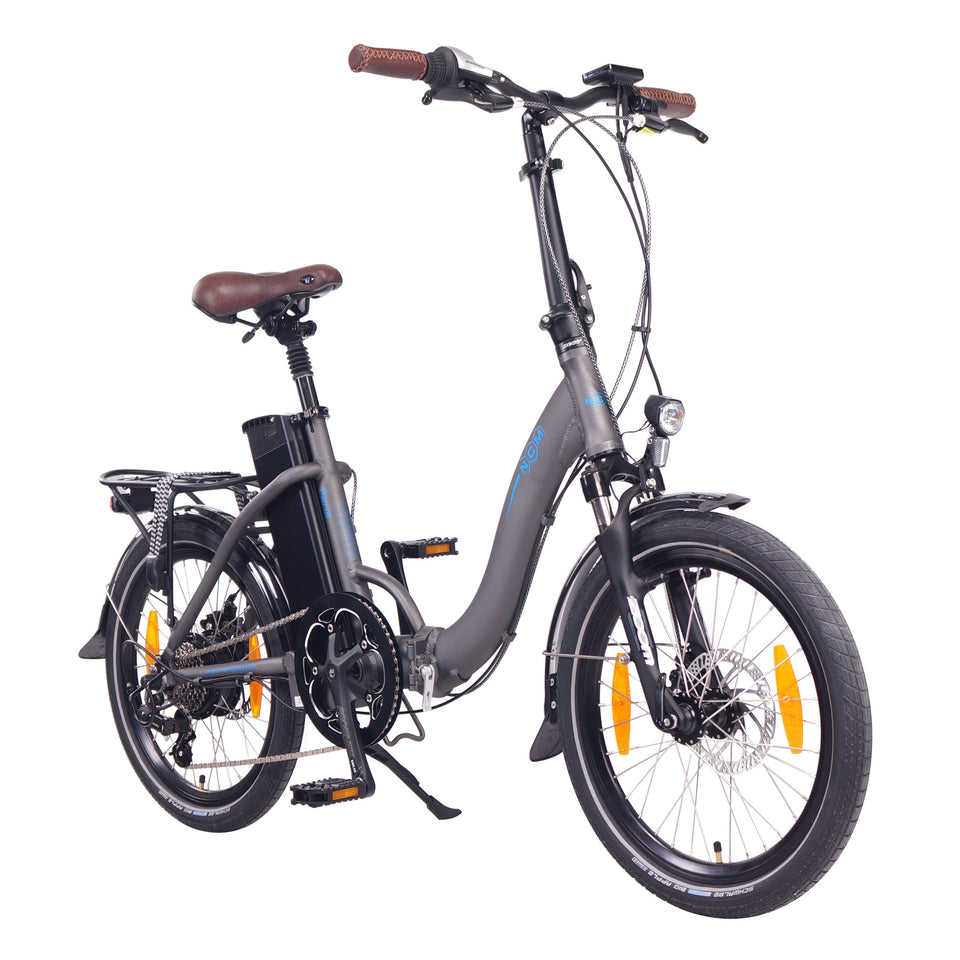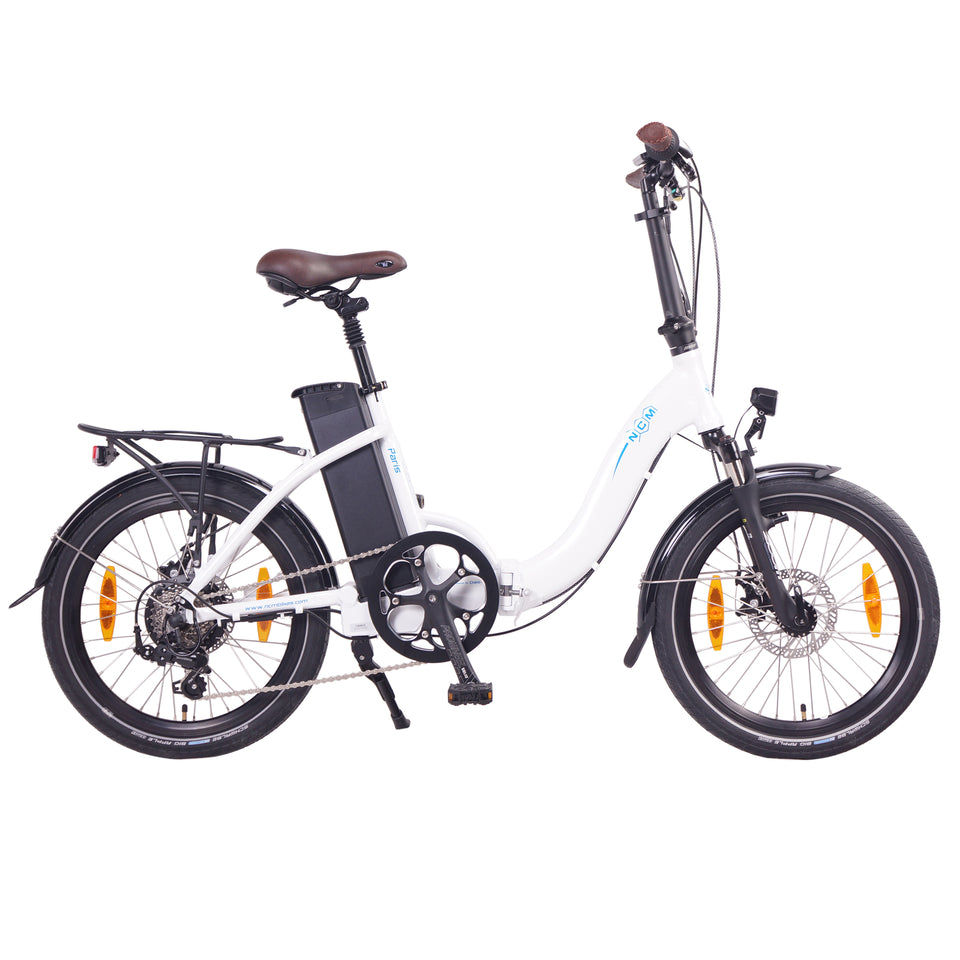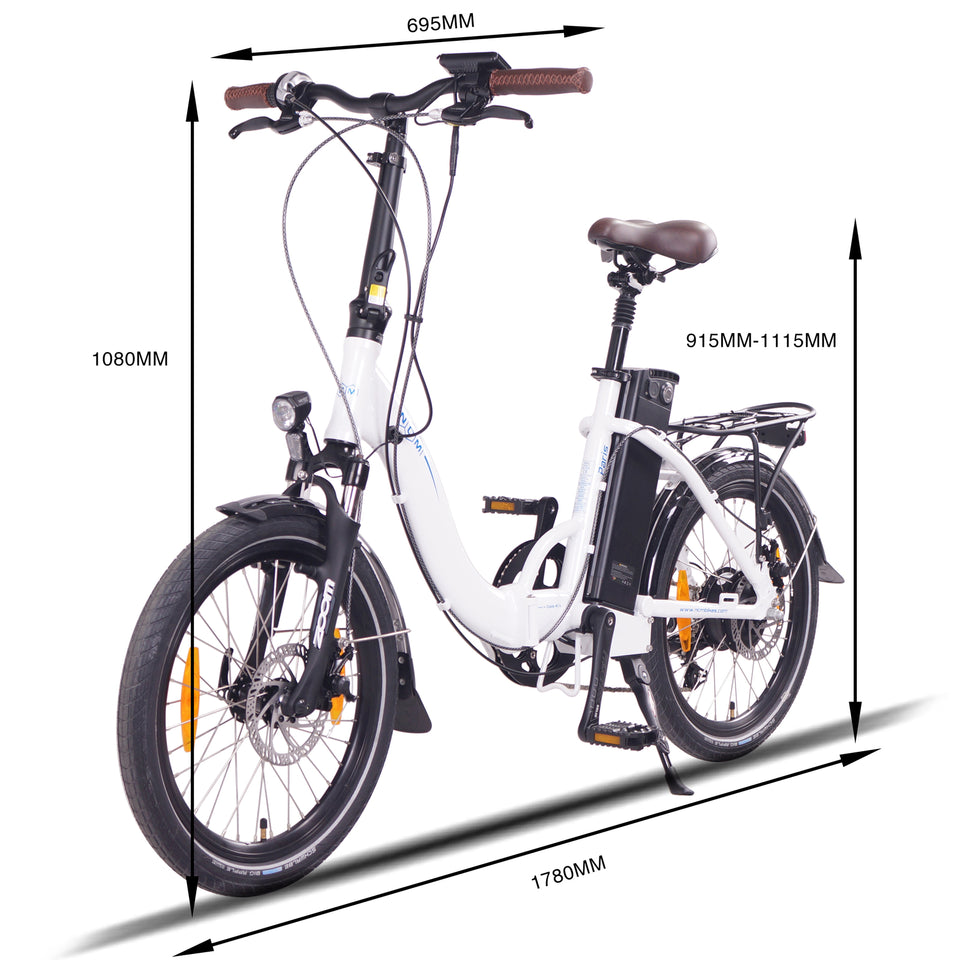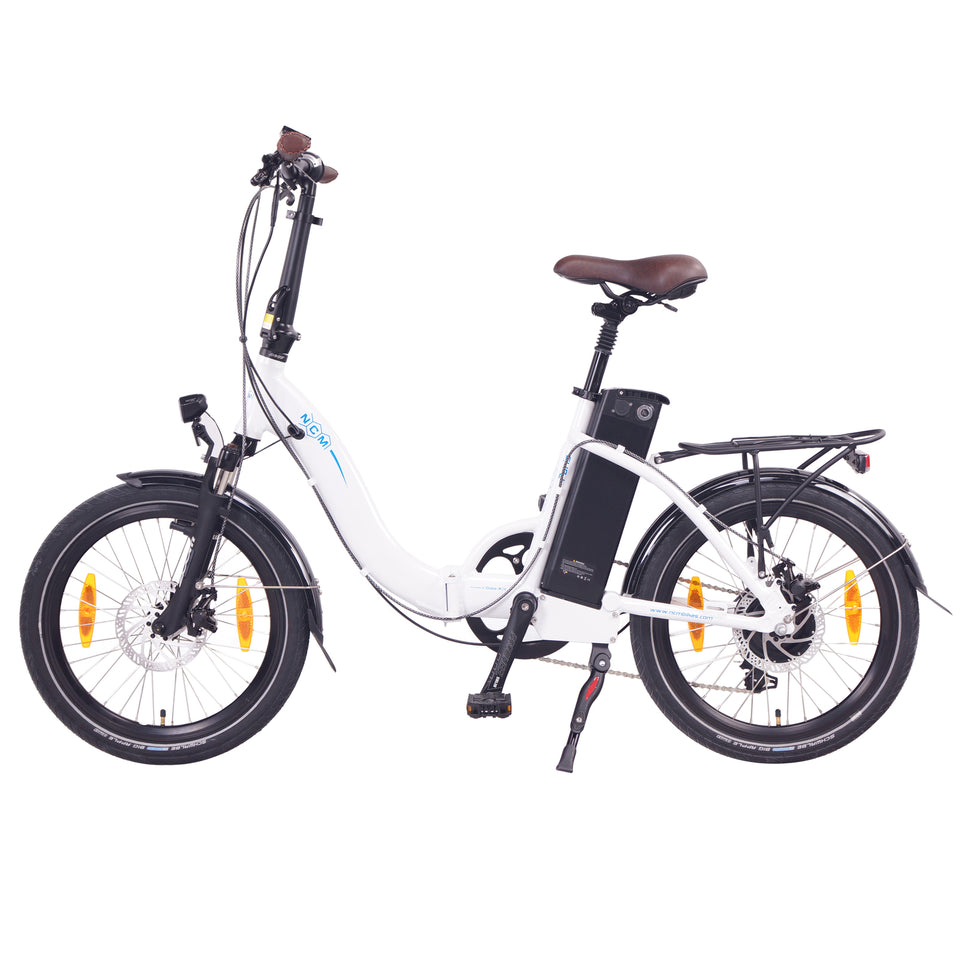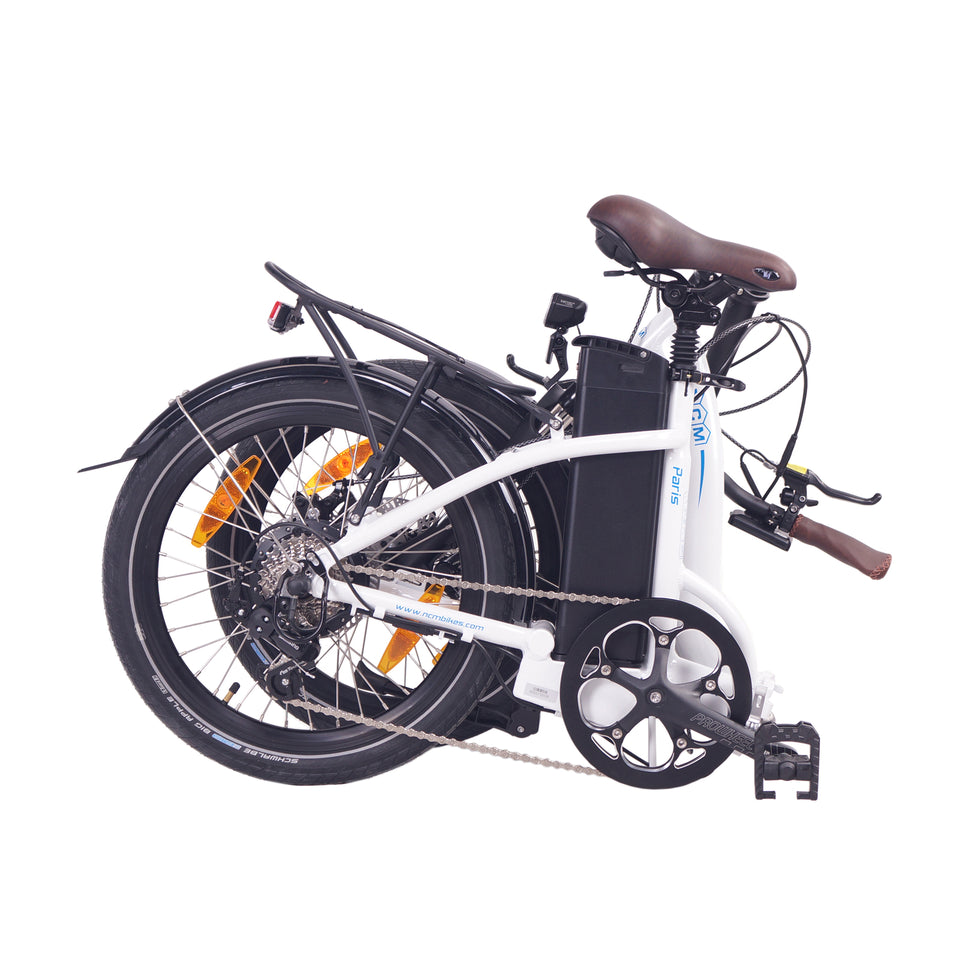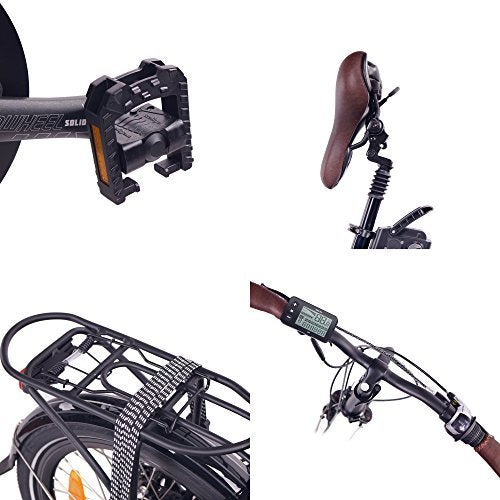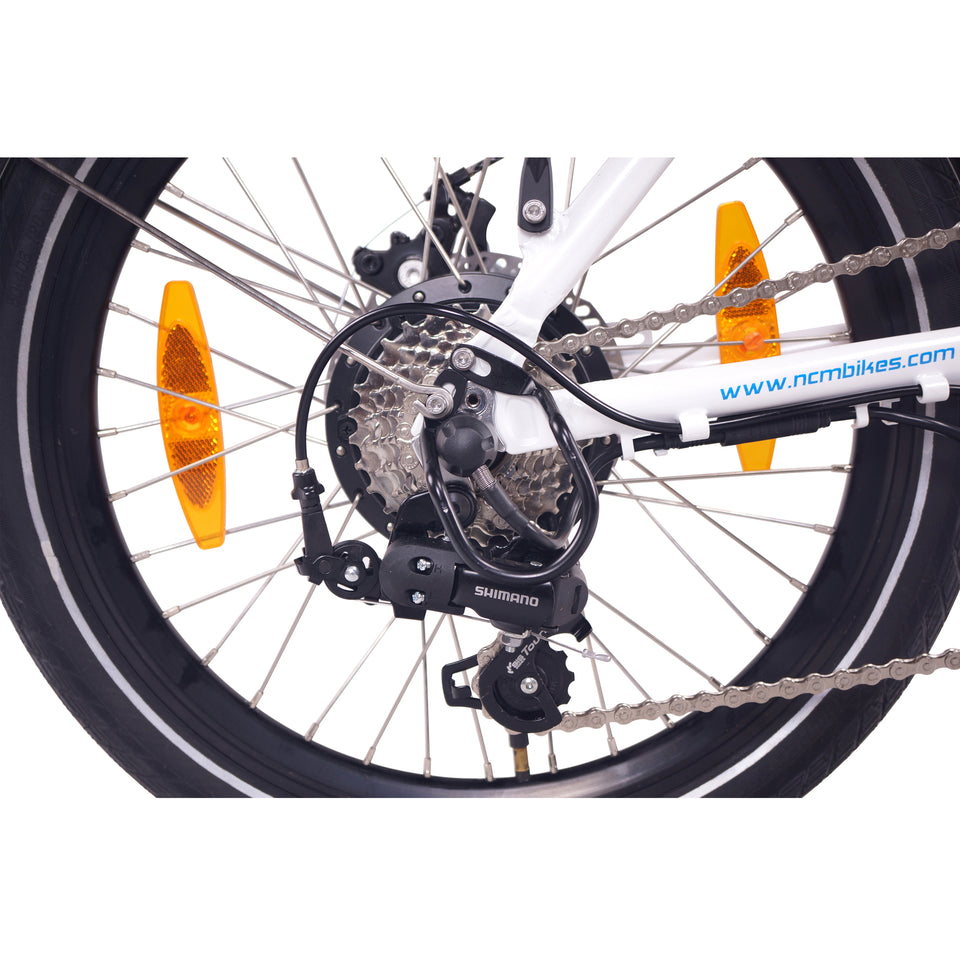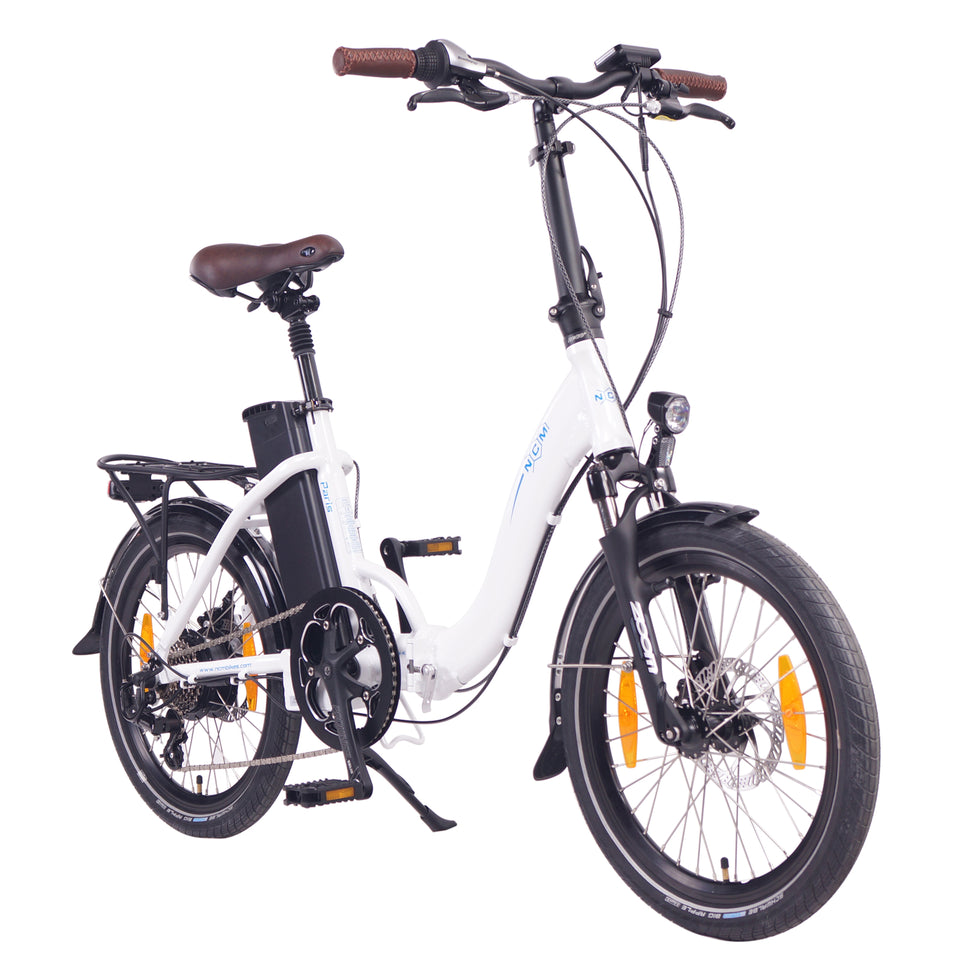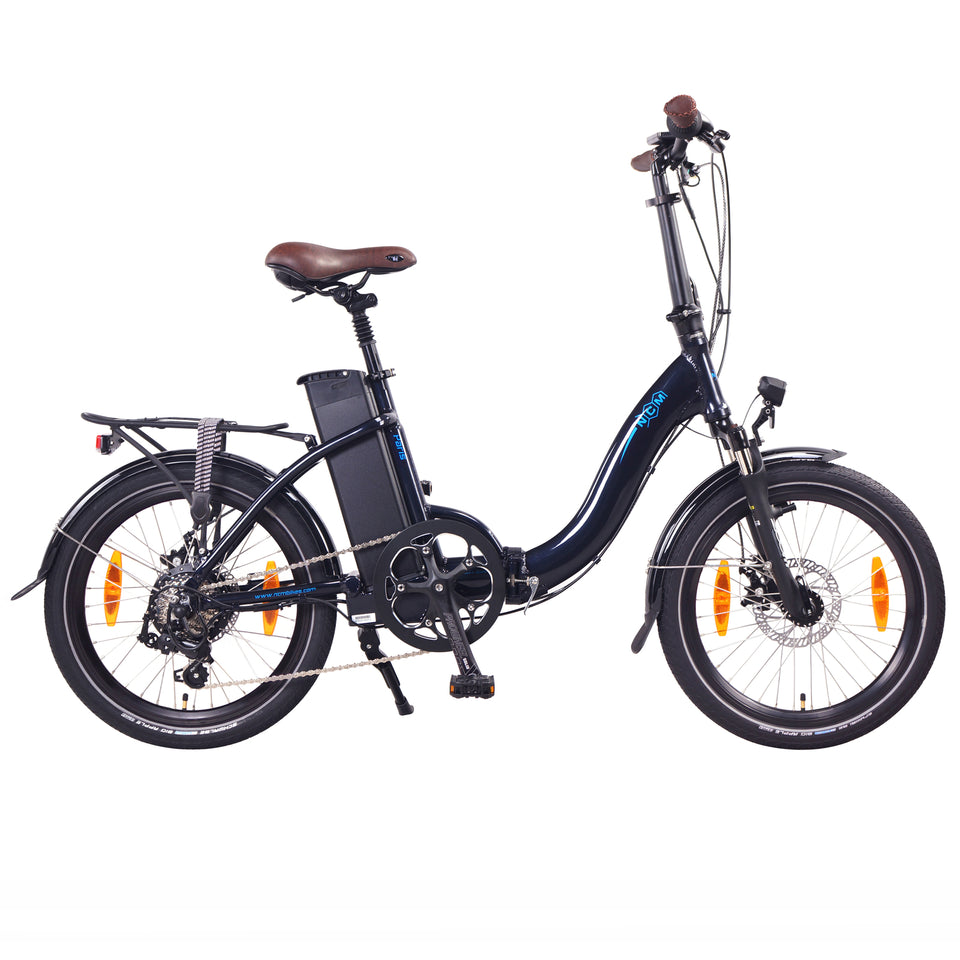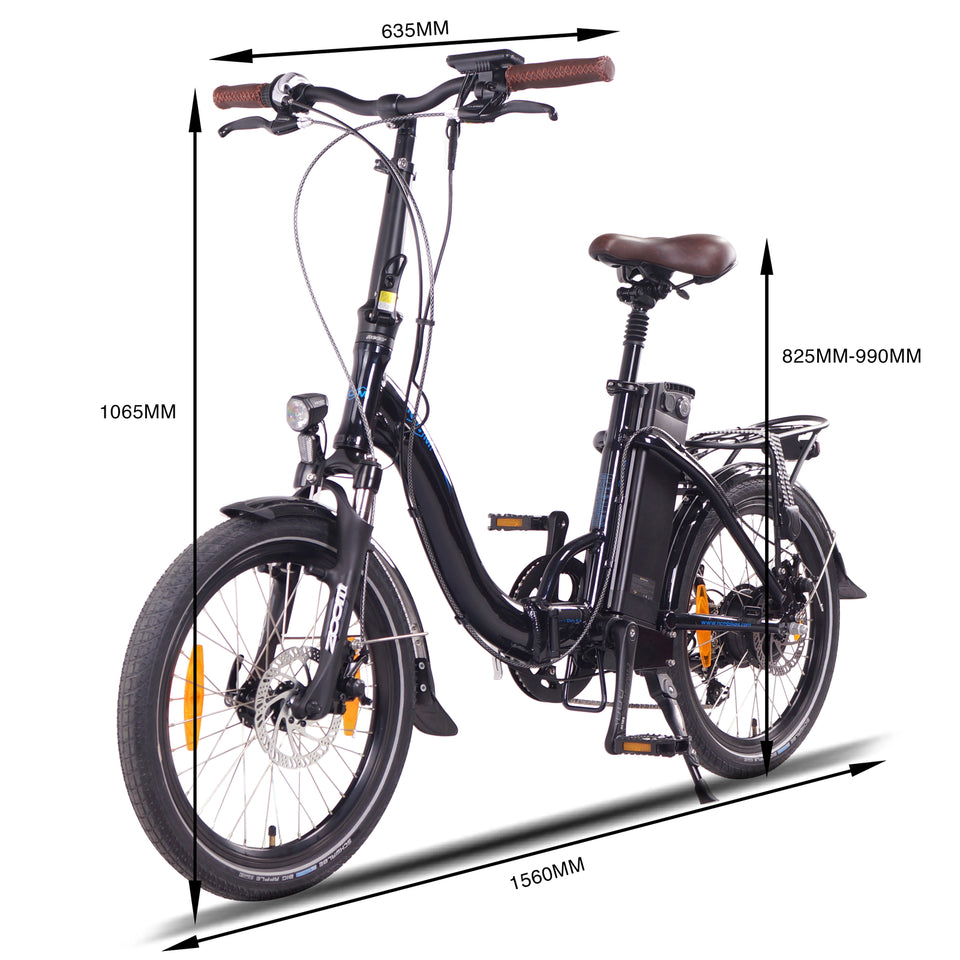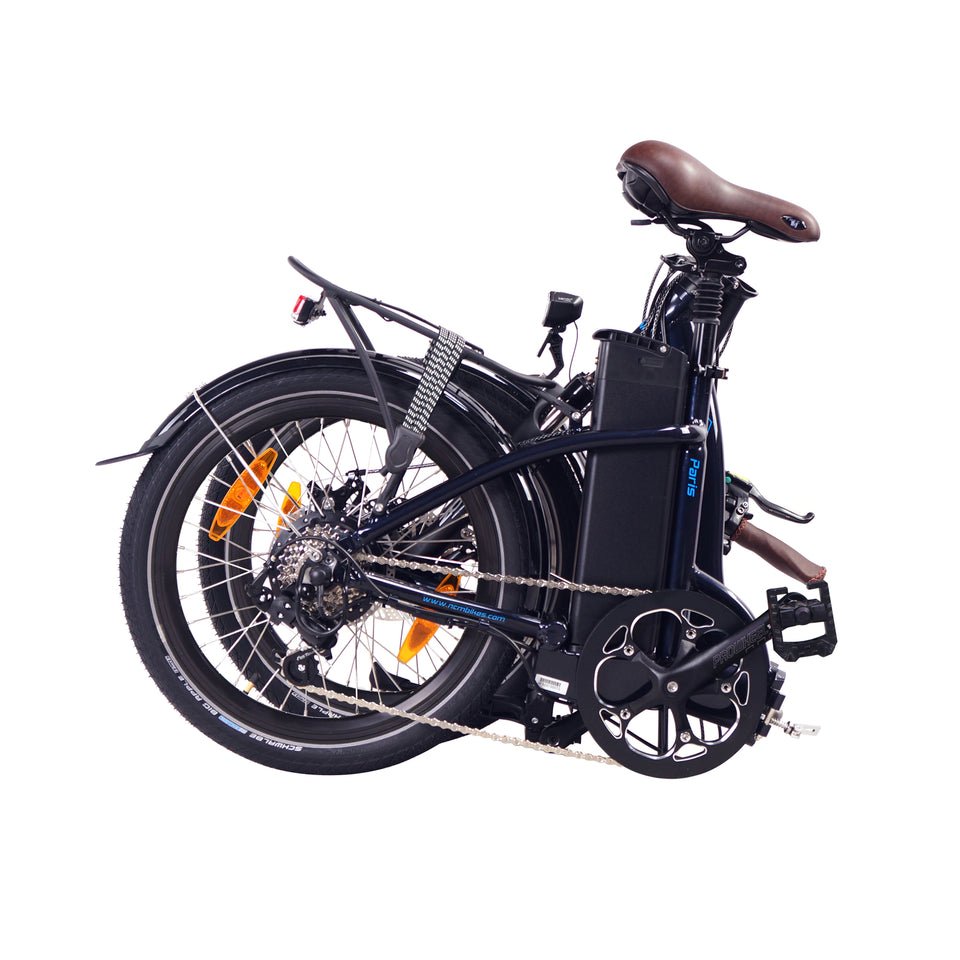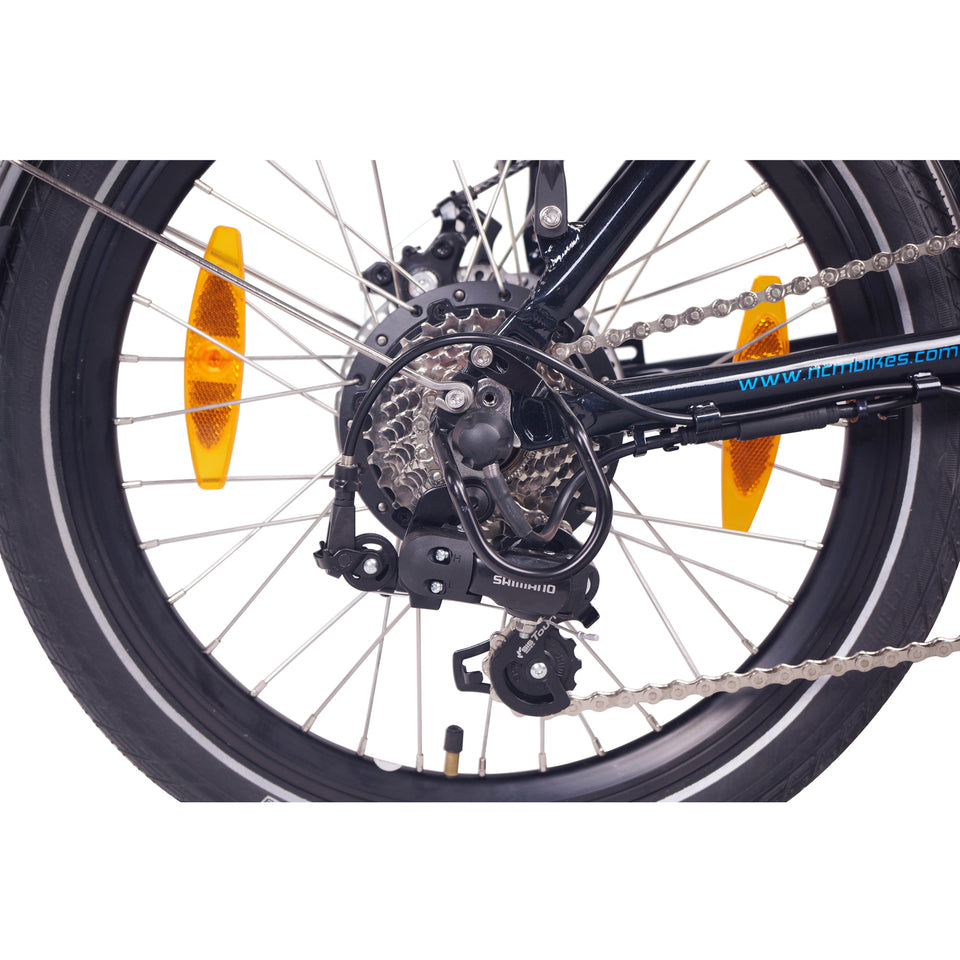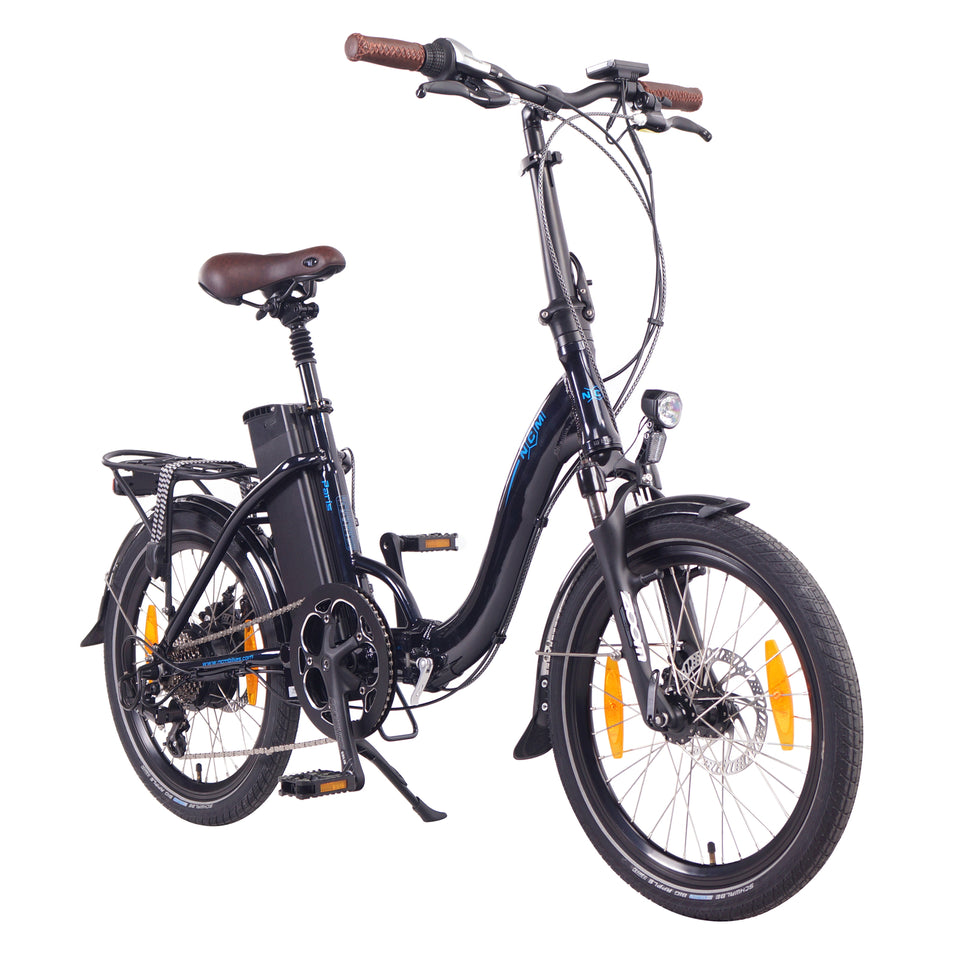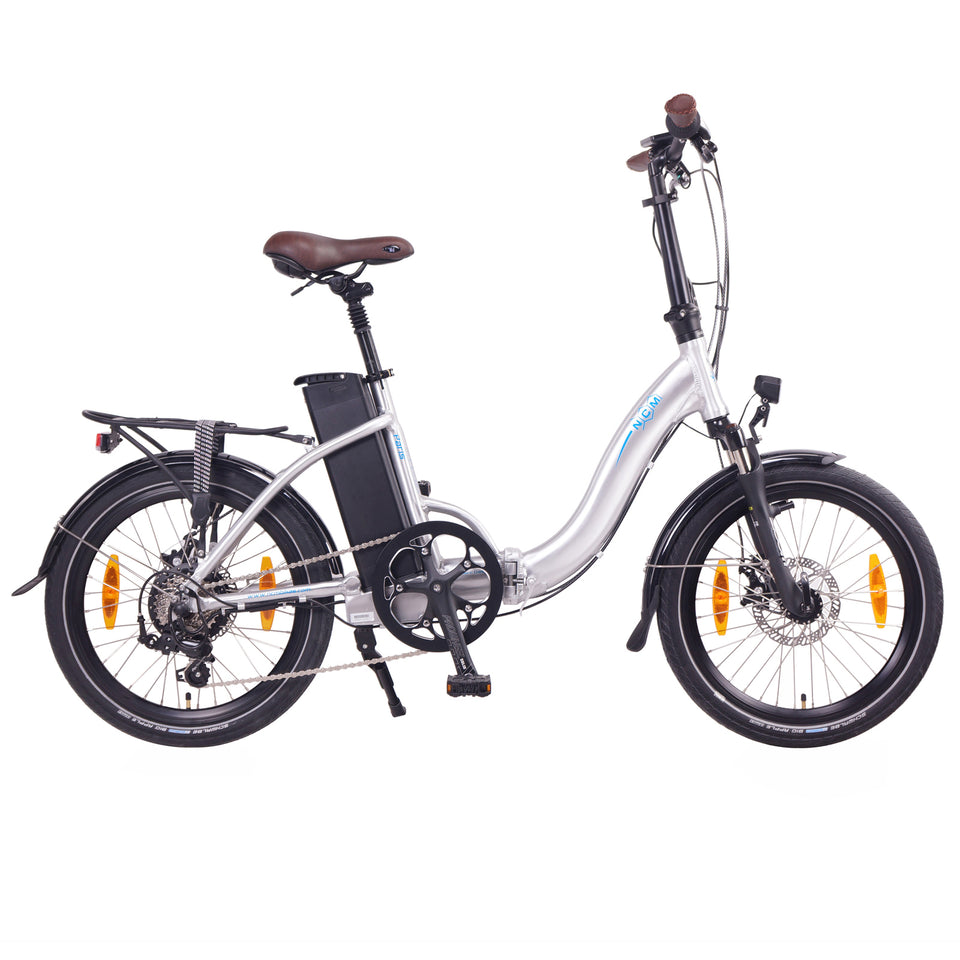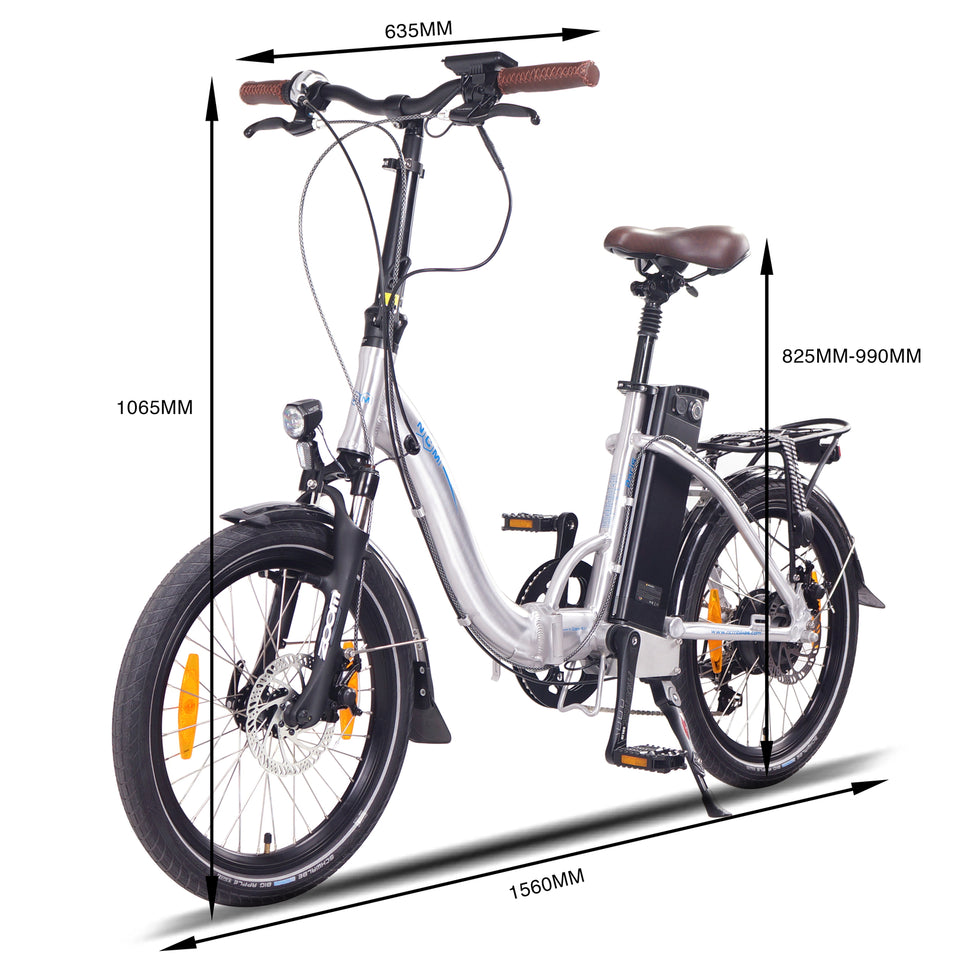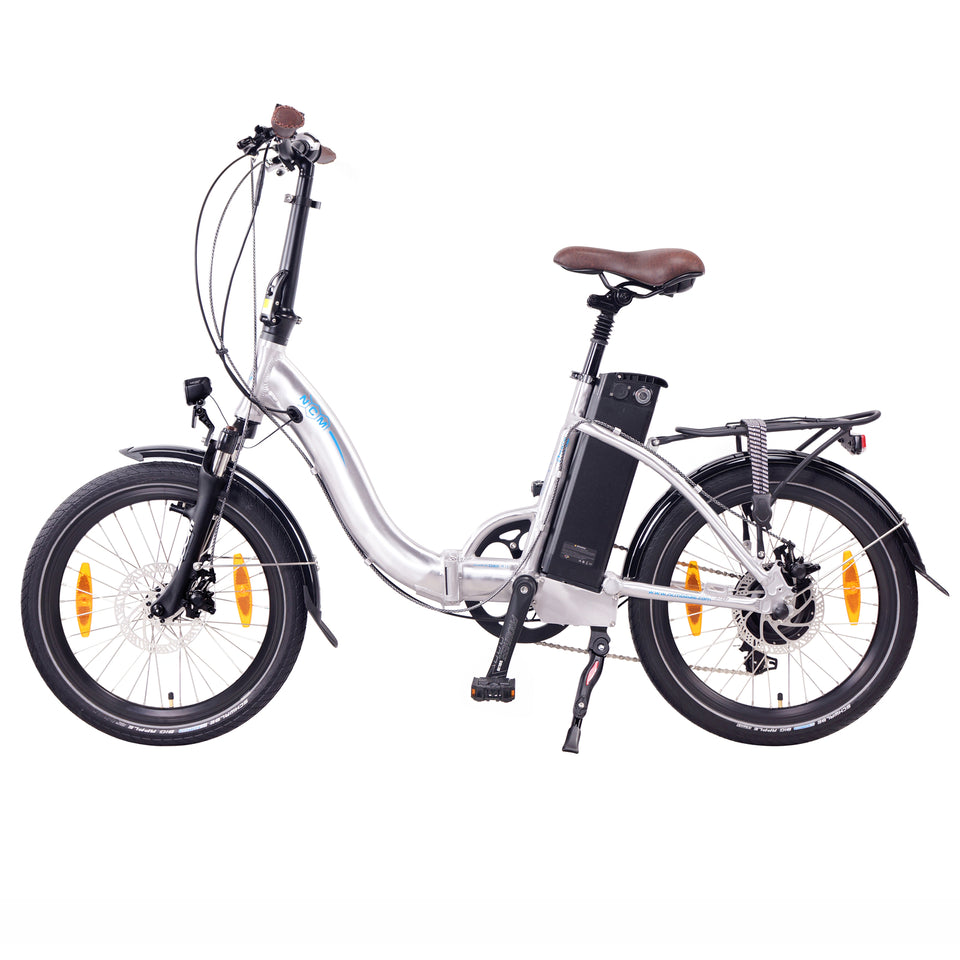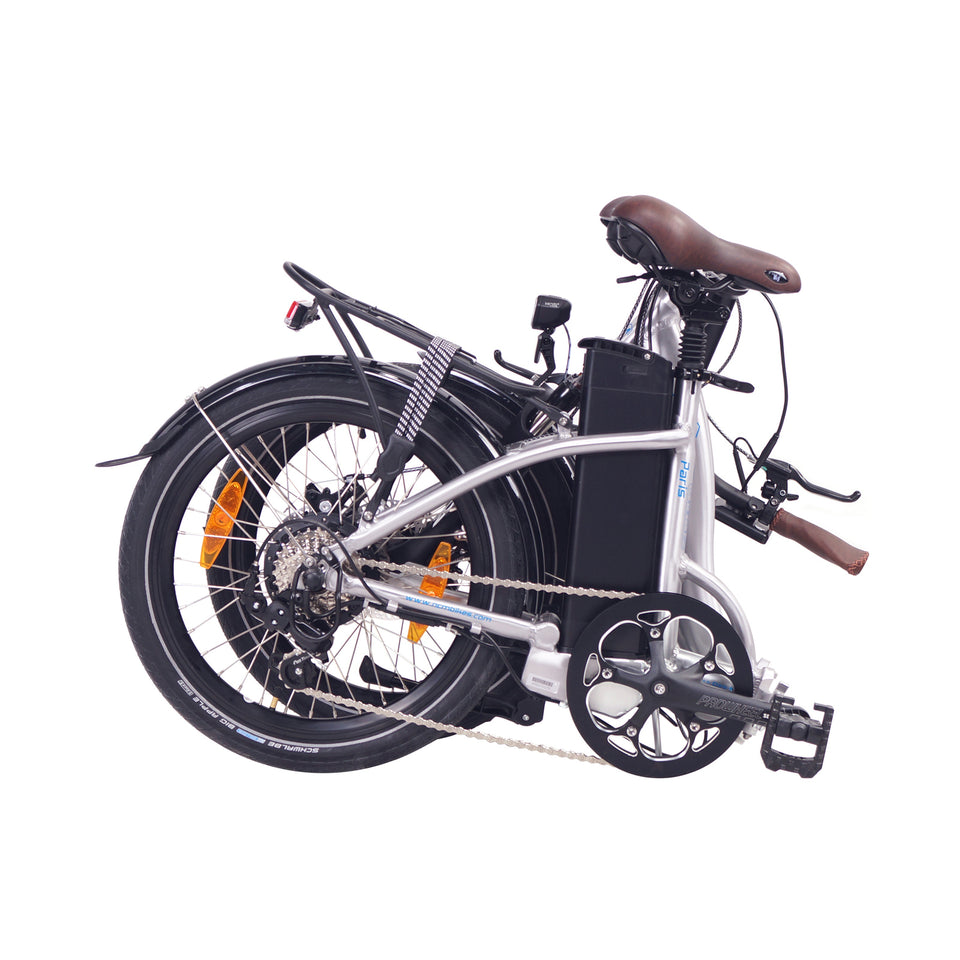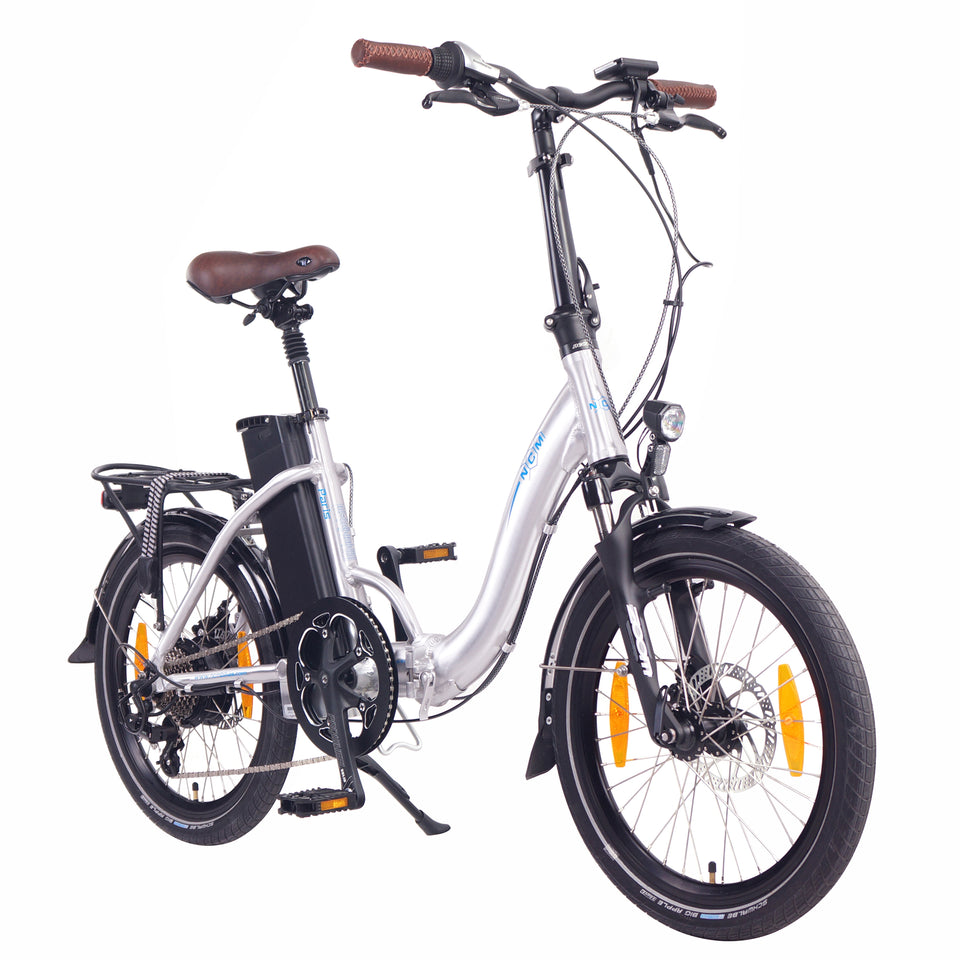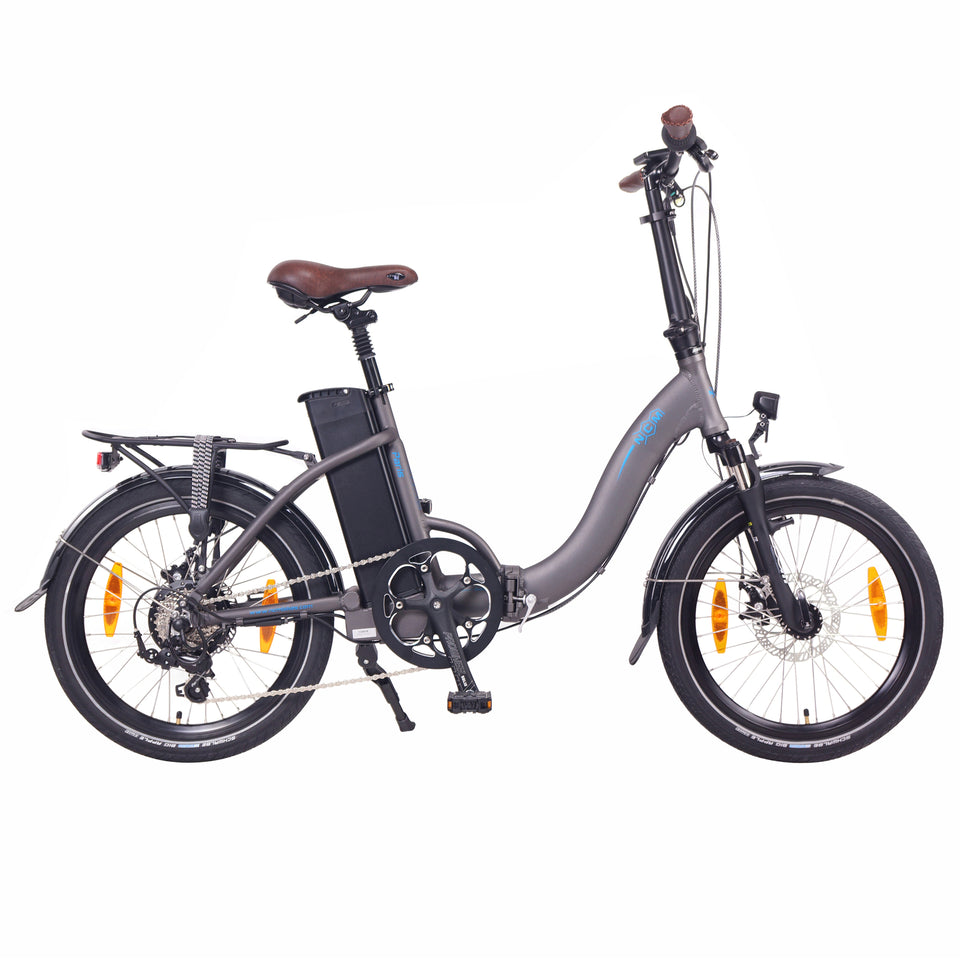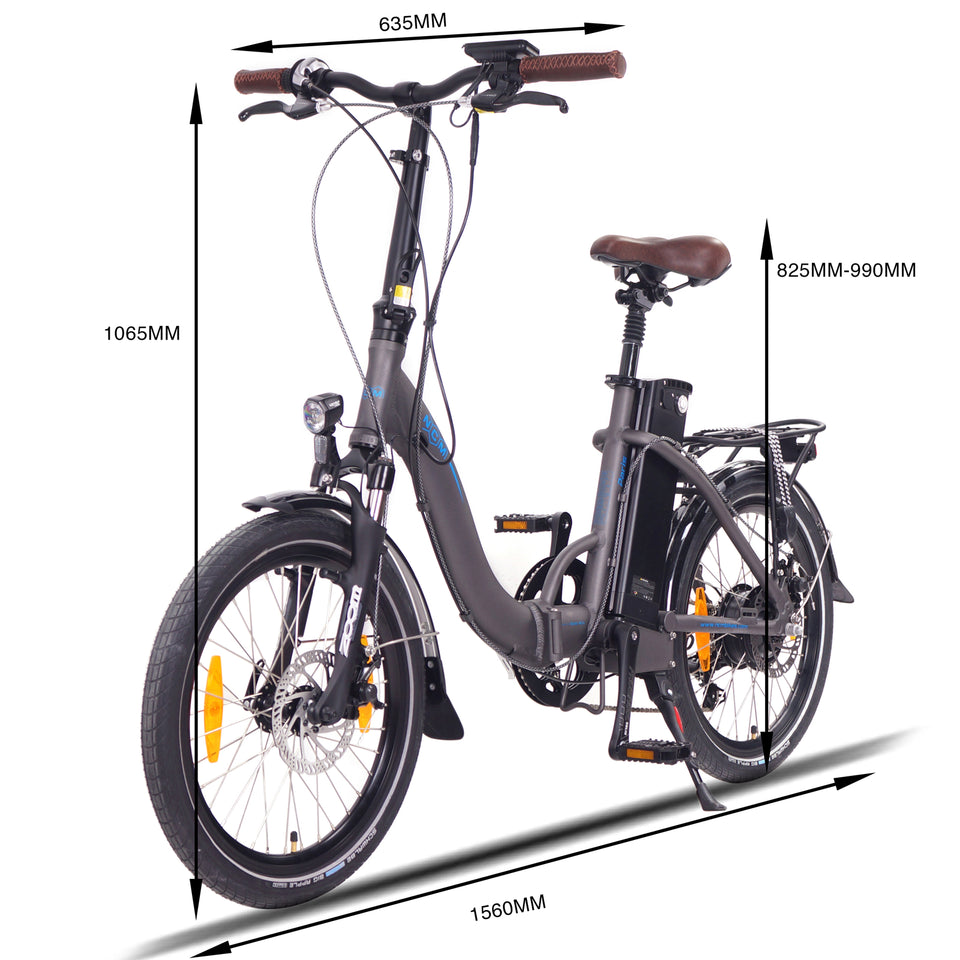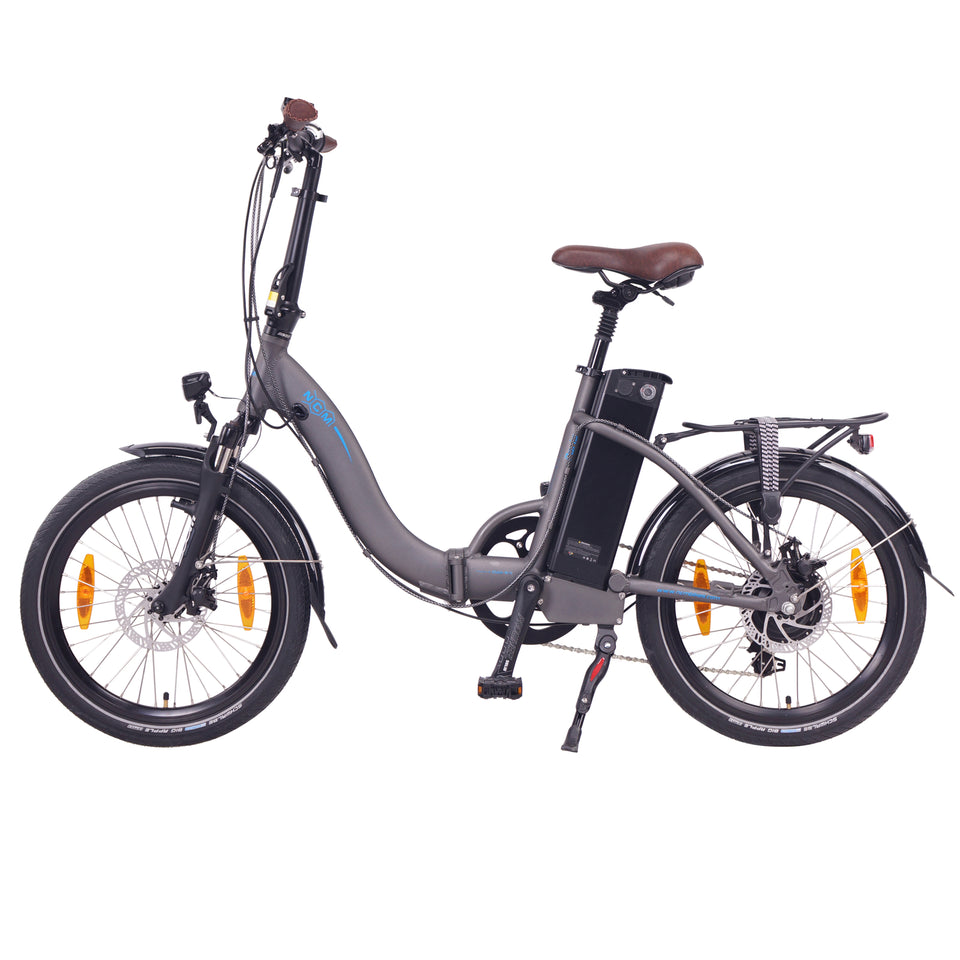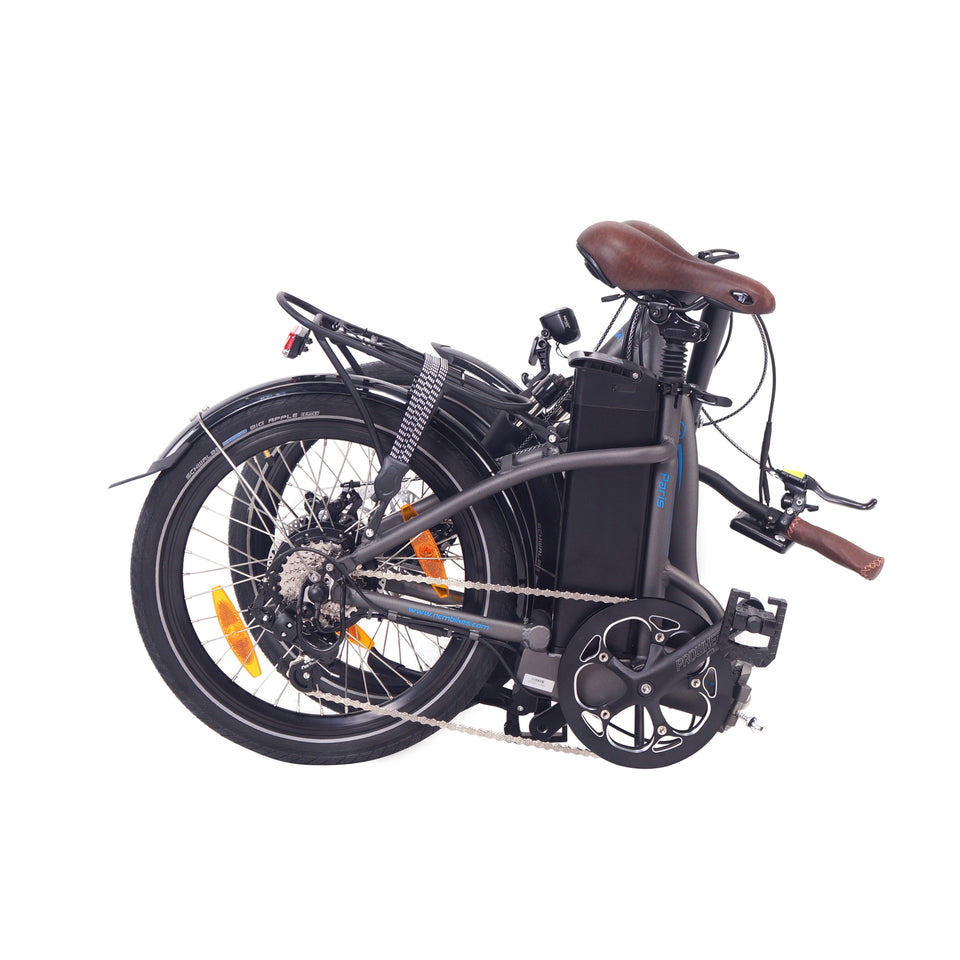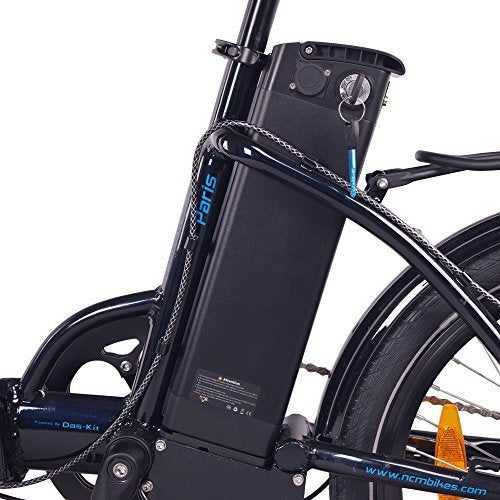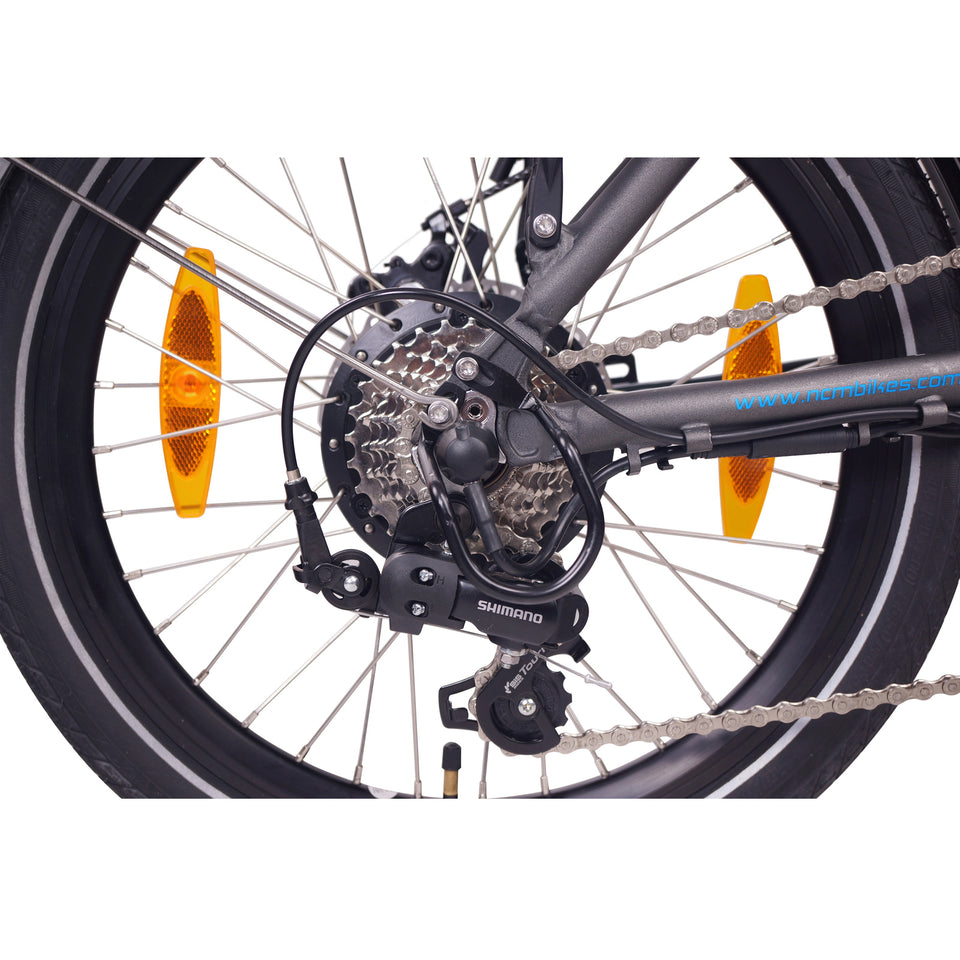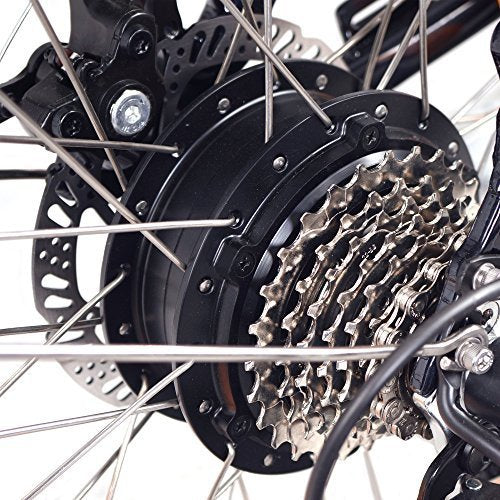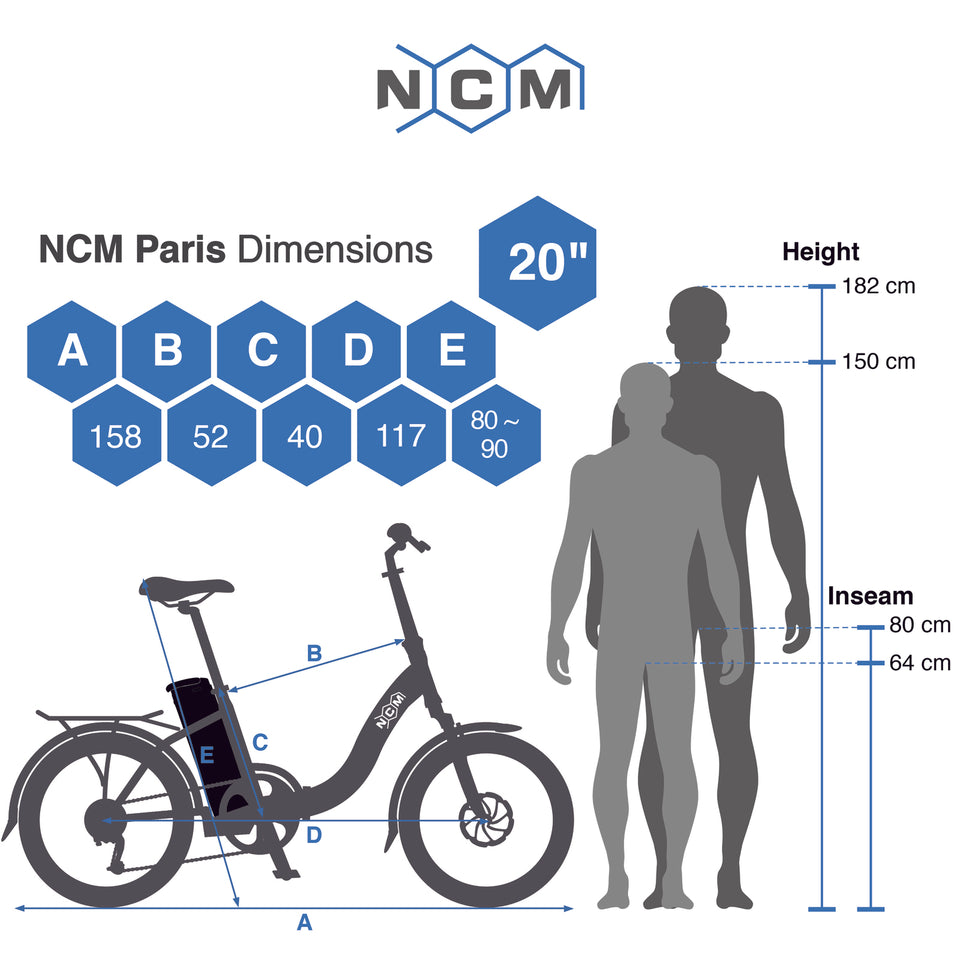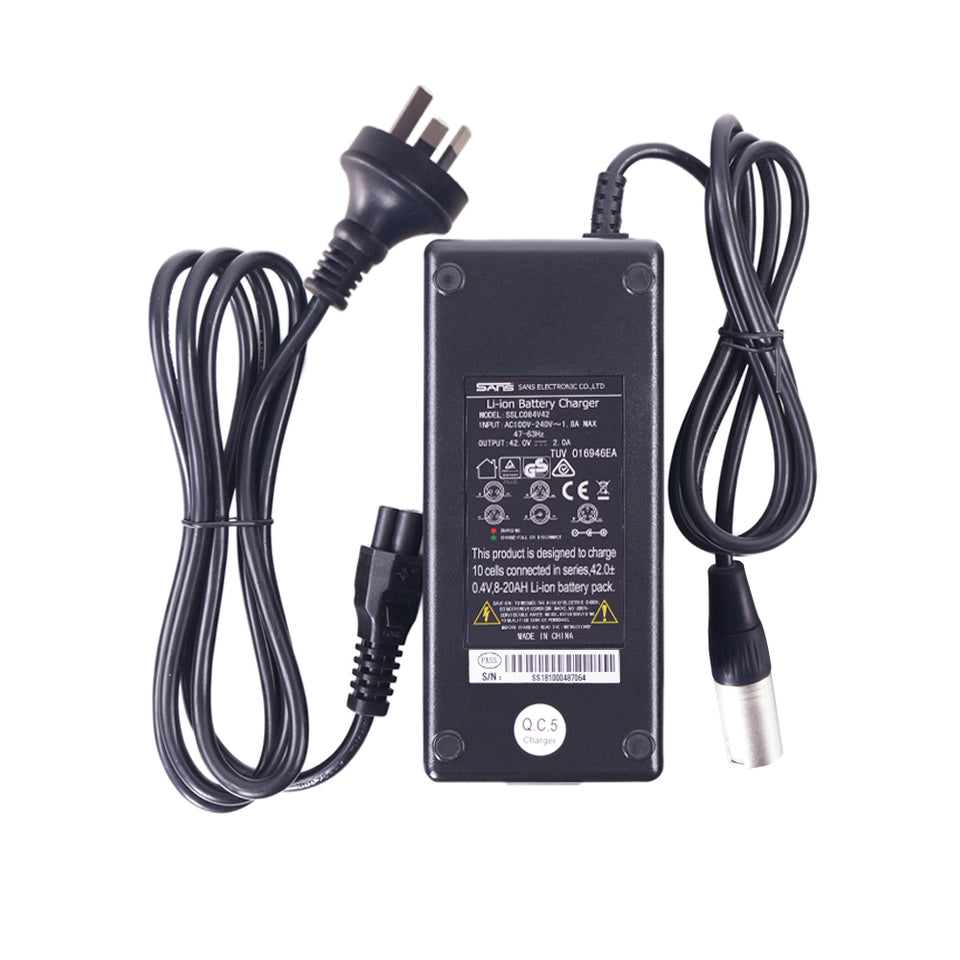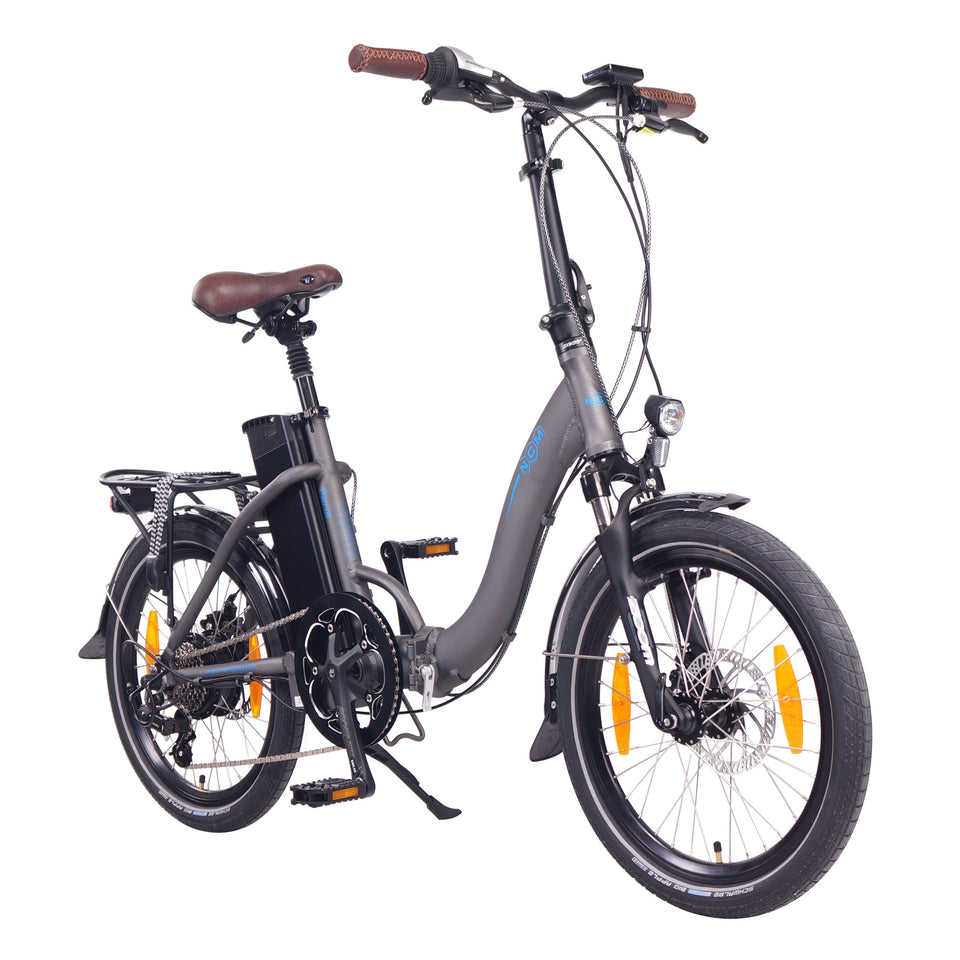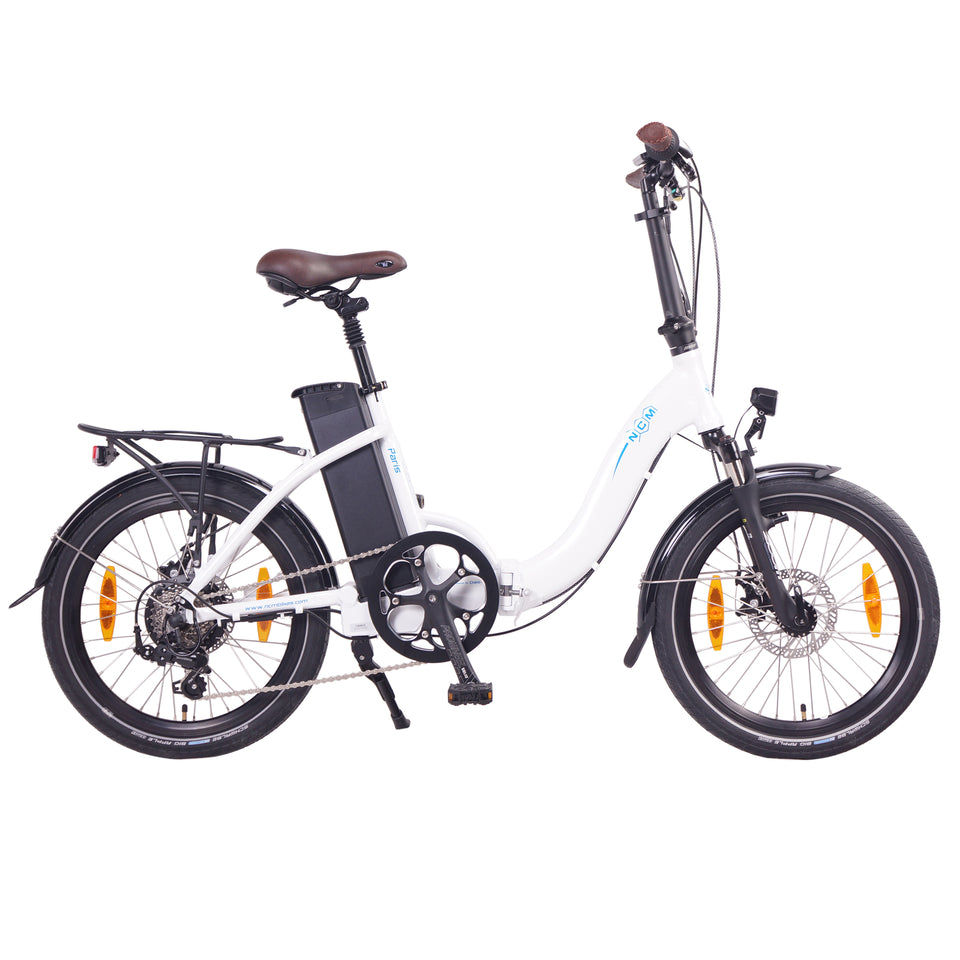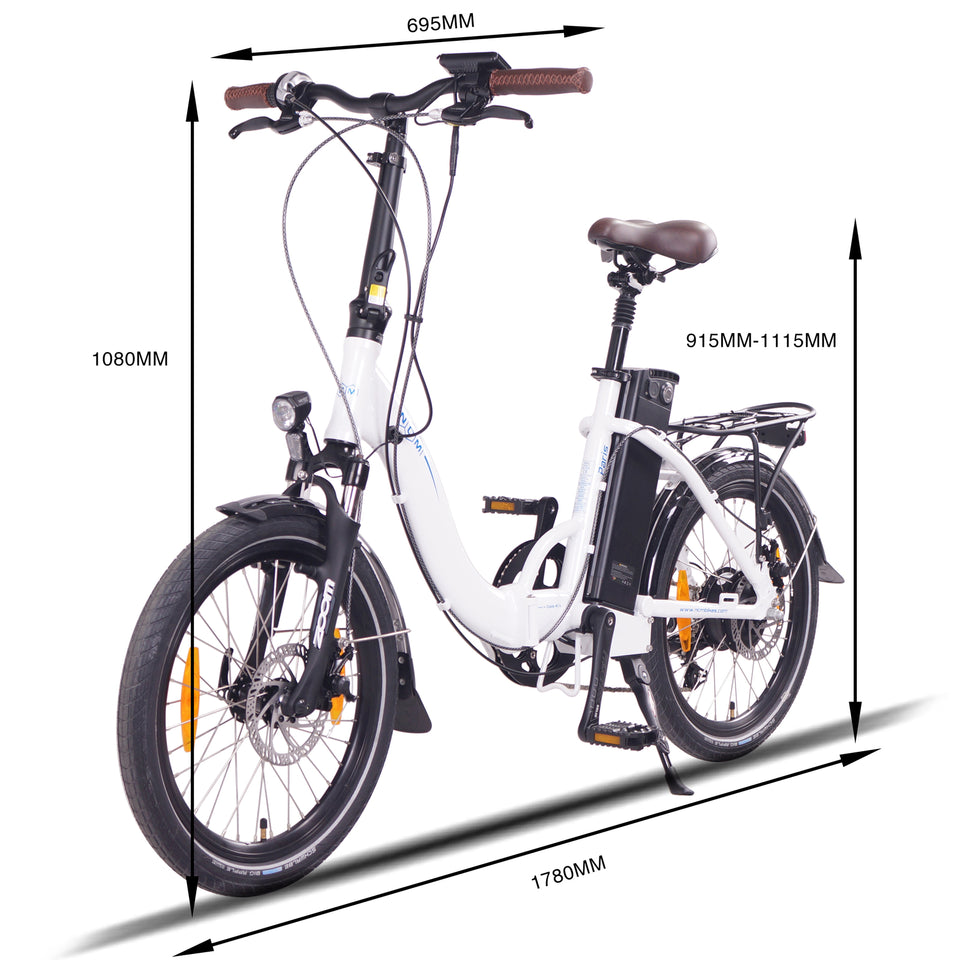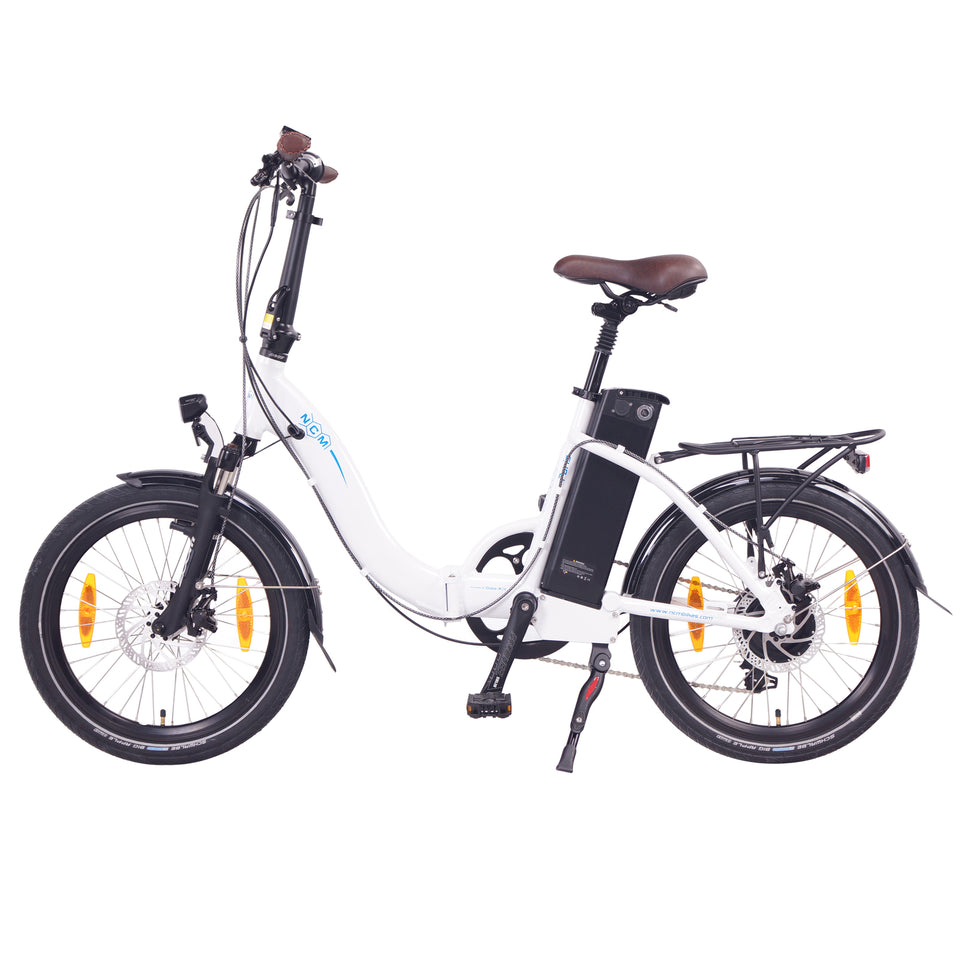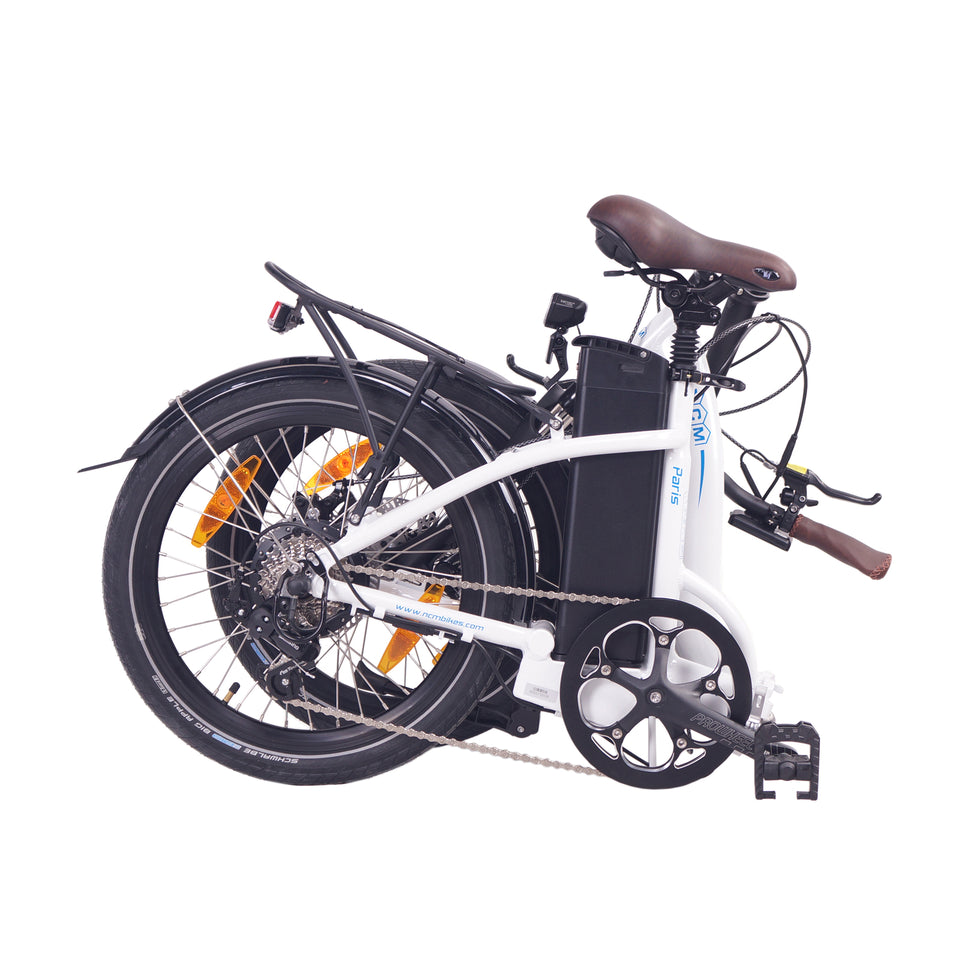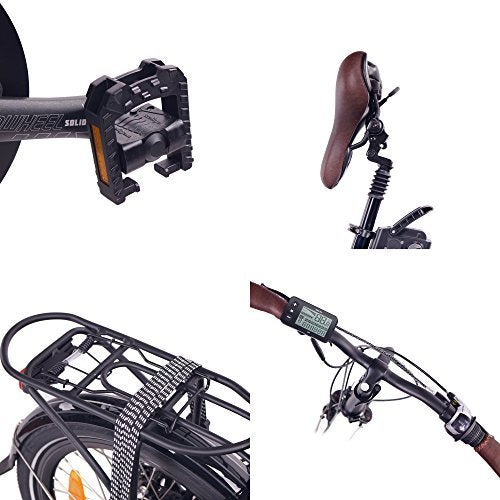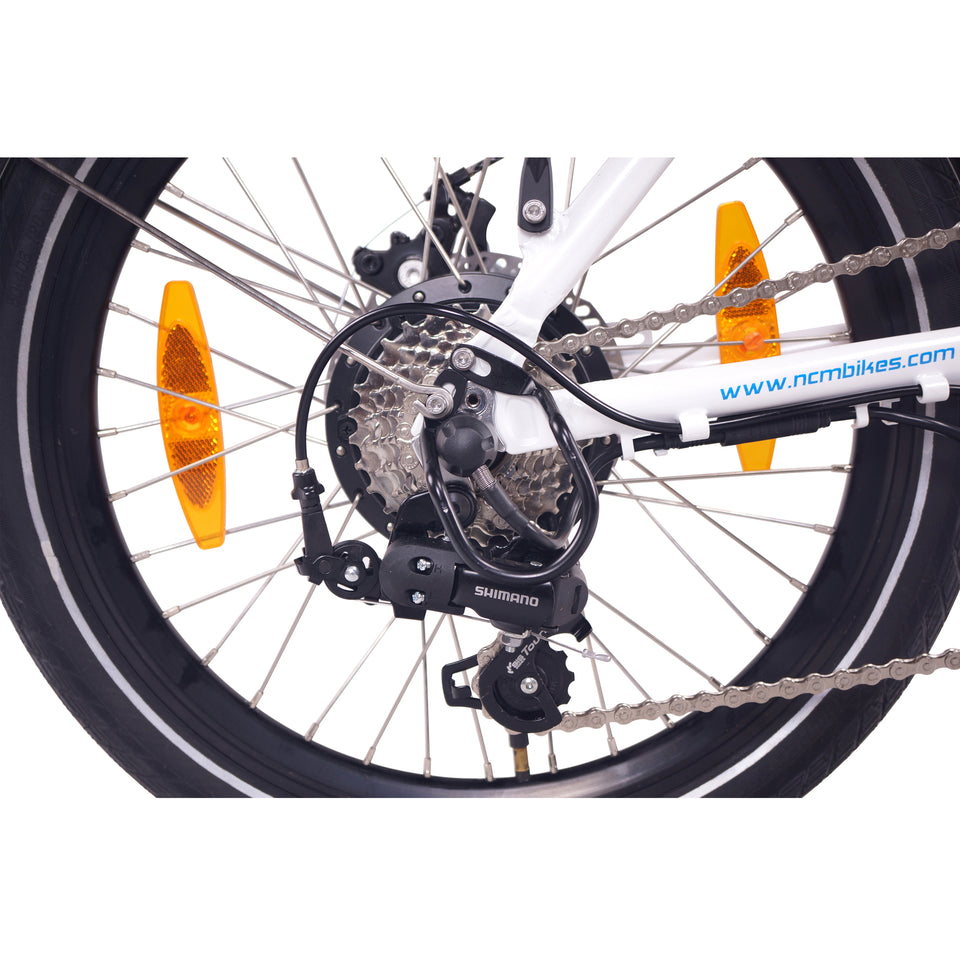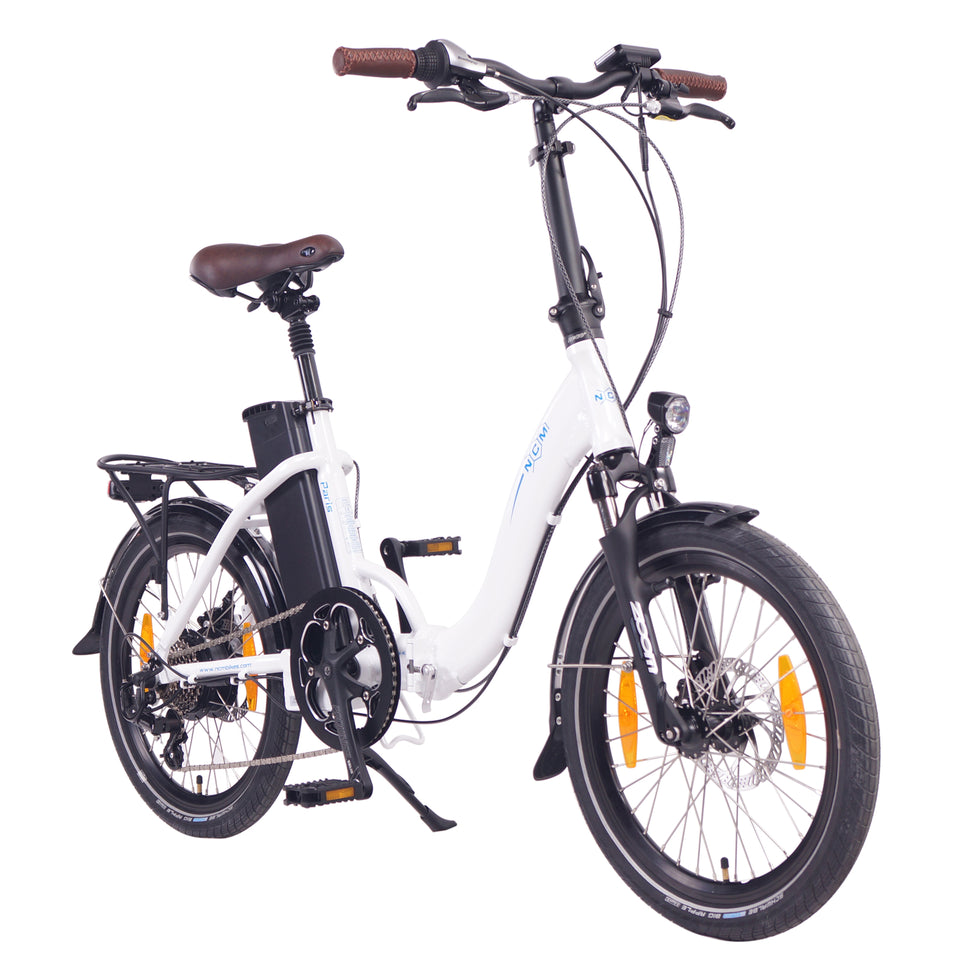 NCM Paris
NCM-9003180009
by NCM
NCM Paris 20"
Inspired by the captivating image of the city, its creative and elegant style, the NCM Paris is one of our best-selling folding E-bike models, designed to be stylish and practical with busy city life in mind. The folding frame allows for quick and easy storage (without the use of tools) in the smallest of spaces, or packing into a car or bike case to take with you on vacation. The step-through frame takes away the chore of mounting and dismounting repeatedly when you're running errands or need to pick the bike up over small obstacles or sidewalks. The Paris' motor also has a unique function that allows it to run at 4mp/h without the need for pedalling, allowing you to navigate through heavy foot traffic or ride casually alongside someone who is walking.
Ergonomic bicycle Grips

Confortable sitting posture

Easy handling of the components

Foldable bicycle handlebar stem

All important controls easily accessible

supplied with 36V to deliver a high output power

over 500Wh capacity for a long distance

reach up to 110km (depending on the conditions)

Battery behind seat tube for a better balance

easily removable battery so you can charge it anywhere

A built-in USB port with 5V to charge mobile phones



Front Brake:
Reliable mechanical disc brake system. The 160 mm Tektro brake disc ensures powerful and safe braking at all speeds.
Rear Brake:
Reliable mechanical disc brake system from Tektro. This brake system ensures powerful and safe braking at all speeds.
Das-Kit System



Das-Kit system with a high-contrast LC display provides all important information at a glance and can also
be read easily in direct sunlight. The LC display gives good feedback, is extremely robust and easy to use.
The additional power can be individually controlled via six support levels.
It is protected against dirt and splash water.
The rear engine delivers a full torque up to 35 Nm with 250W rated power and 36V voltage.
A large display shows all necessary settings.
6 support levels and a pushing aid of up to 6km/h are adjustable.
The display's control buttons are deliberately placed on the left side - close to the left hand - so the driver can easily switch between support levels or displays without having to lift his hand off the handlebars.
Quality inspection and final adjustment:
In order to ensure our high quality standard, our bicycles are subjected to a functional test at the factory. This can lead to dust deposits on the tyres and the seat post. Our bikes are only delivered pre-assembled, a final fine adjustment and inspection by the buyer or a third party is necessary (costs incurred for this cannot be covered). Before driving, please check all screws for strength and carry out a fine adjustment of the gears and brakes. Check the tyre pressure. It is recommended to have a professional technician assemble the bike to ensure accuracy and safety.
Compare
The brand introduces itself:
NCM Bikes, founded in 2014, has quickly become one of the largest pedelec and e-bike brands in Europe with the goal of expanding the market significantly in the near future. NCM is the perfect brand to start your pedelec experience whether you are an avid cyclist or a relative newcomer, we are committed to providing you with a range of high quality.. Our innovative technologies ensure that we can differentiate ourselves from the competition and continue to offer the latest technologies. Our goal is to help improve the environment through an friendly driving experience and the promotion of a fun and active lifestyle.

NCM Paris 36V 15Ah Details
General Information
Weight: 25kg (55lbs)

Type: Folding Wheel size: 20"

Load capacity:125kg (264lbs)

Maximum speed: 25km/h
Battery
Lithium-ion Battery
Model: B1U-3615H
Ratings: DC 36V, 15Ah, 540Wh
Electric parts
Display: Das-Kit, L6B, LCD, 6 Levels, 6km/h walk mode

Controller: Das-Kit, CT4, 36V 14A

Charger: inclueded M362AU 36V 2A with XLR-plug

Motor: Das-Kit, R2S Rear-drive motor, 36V 250W, 25km/h

Battery: 36V 15AH 540WH, with USB port

Average range: 40-110km depending on assistance level

Front/Rear Light Spanninga, KENDO, 36V, 20 Lux/ Spanninga, SOLO
Bike parts
Frame: Alu. 6061, 20"*380MM

Fork: Zoom, CH190

Brake Levers: Tektro, with left brake sensor

Brakes: F/R:Tektro Disc Brakes,MD-280

Crank: Prowheel, SOLID-252AA9

Rear Derailleur: Shimano, Tourney 7-speed, ARDFT35D

Tyres: Schwalbe, Big Apple,20"*2.0

Saddle: Selle Royal, Freeway, Brown with Gel

Seat Post: CL, PB-523, with suspension, 27.2*350mm

Grips: Selle Royal, brown synthetic leather

Pedals: Wellgo, foldable
Warranty
1 year warranty on all electronic parts (including battery, motor, controller, display, lights)

2 year warranty on the bike frame

Apart from manufacture defects that could be present, parts that wear due to normal use (such as tyres, brake pads, chains, etc) are not included in the warranty but maybe replaced on a case by case basis within the first 6 months.
​Disclaimer: Once you received the e-bike, we recommend to have it assembled by a professional in bike shops near you and also get your bike serviced after 1 month of use to ensure all aspects of the bike are set and calibrated correctly.
NCM Paris Dimensions
Please note:

These values are

minimum

and

maximum

values for the bike to be properly rideable. The bike will be most comfortable near the middle of the range indicated. The minimum value should be treated as the absolute minimum, as anything lower may result in the rider not being able to reach the pedal at the bottom of the crank cycle. Using

inseam length

is much more accurate and appropriate for bike sizing than height. The

frame size

of a bike is generally governed by the length of the seat tube.
Using

inseam length

is much more accurate and appropriate for bike sizing than height. The

frame size

of a bike is generally governed by the length of the seat tube.
The

frame size

of a bike is generally governed by the length of the seat tube.
I have a question I need help with.
Watt? Watt-hour? Kilowatt?? WHAT? Gets confusing right? That's OK we can answer any question you may have!
More information please