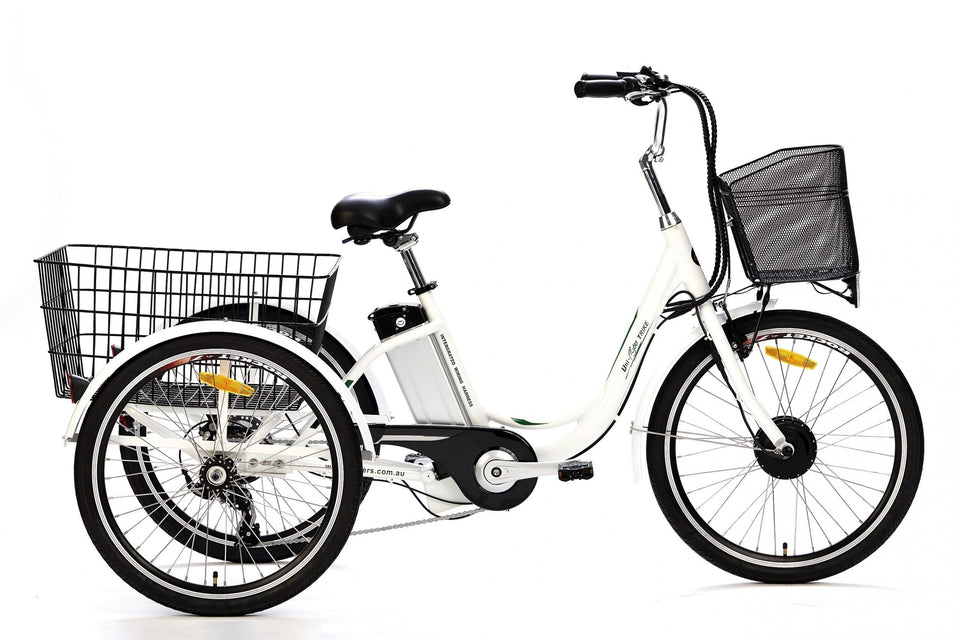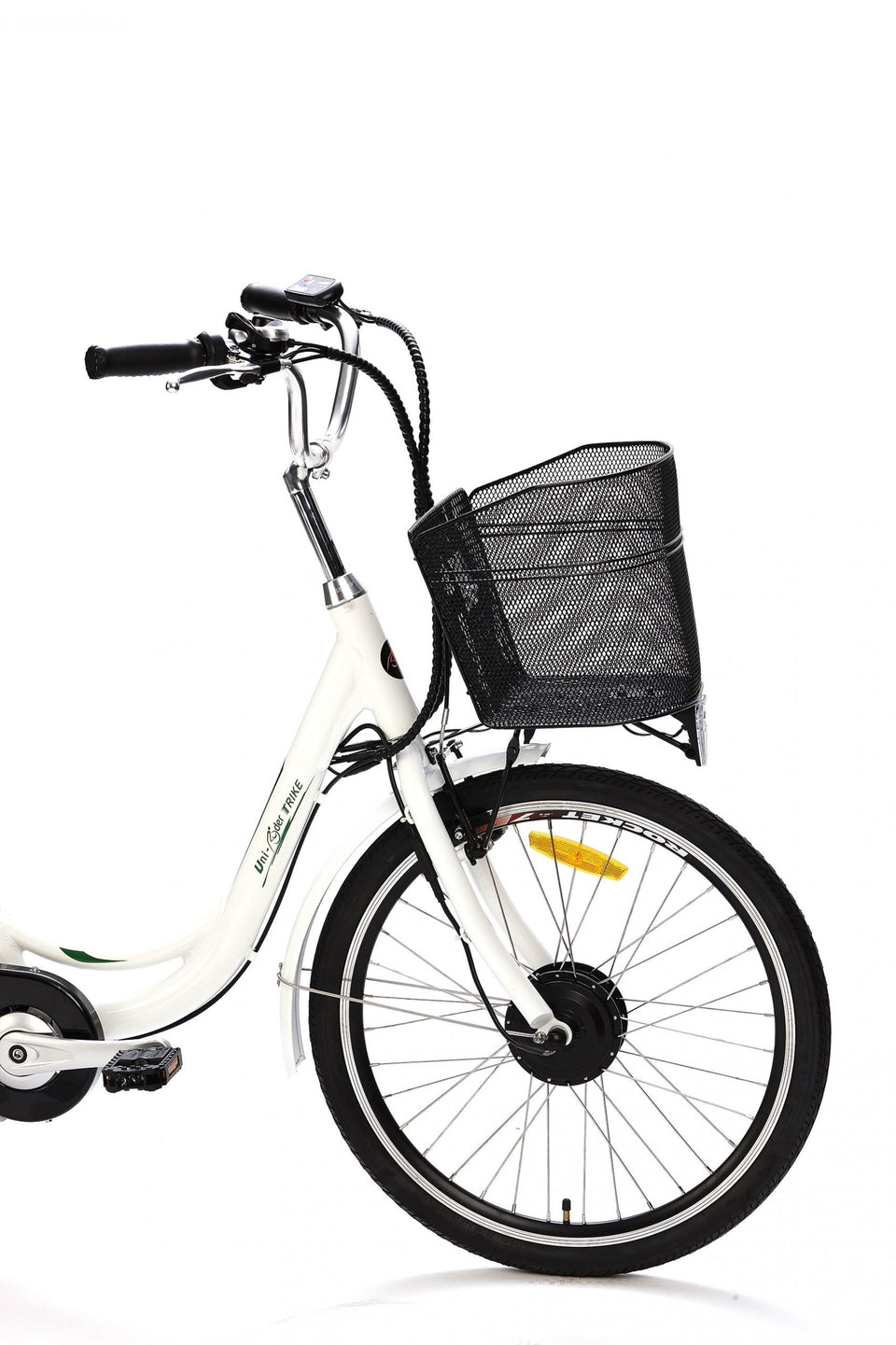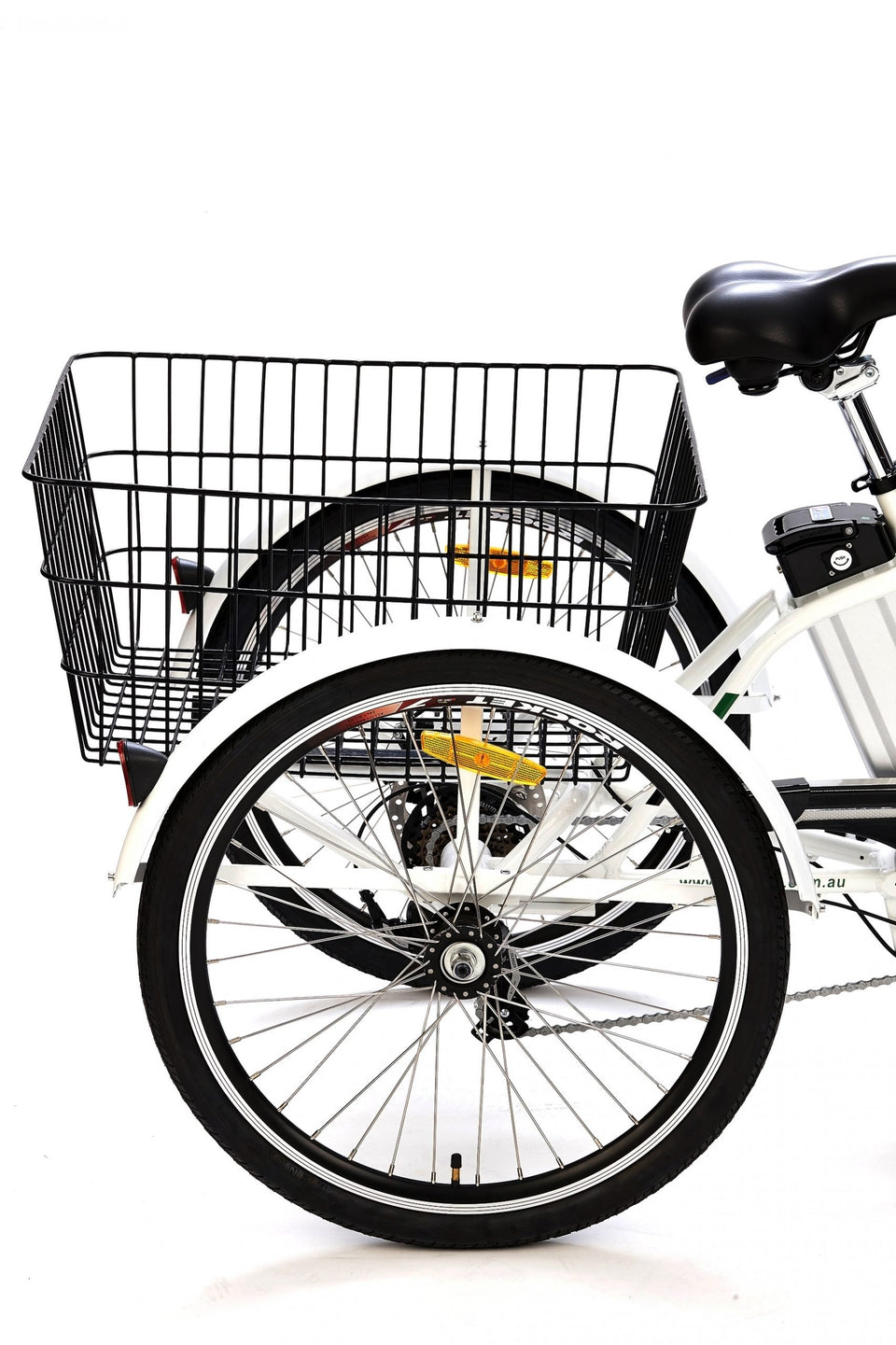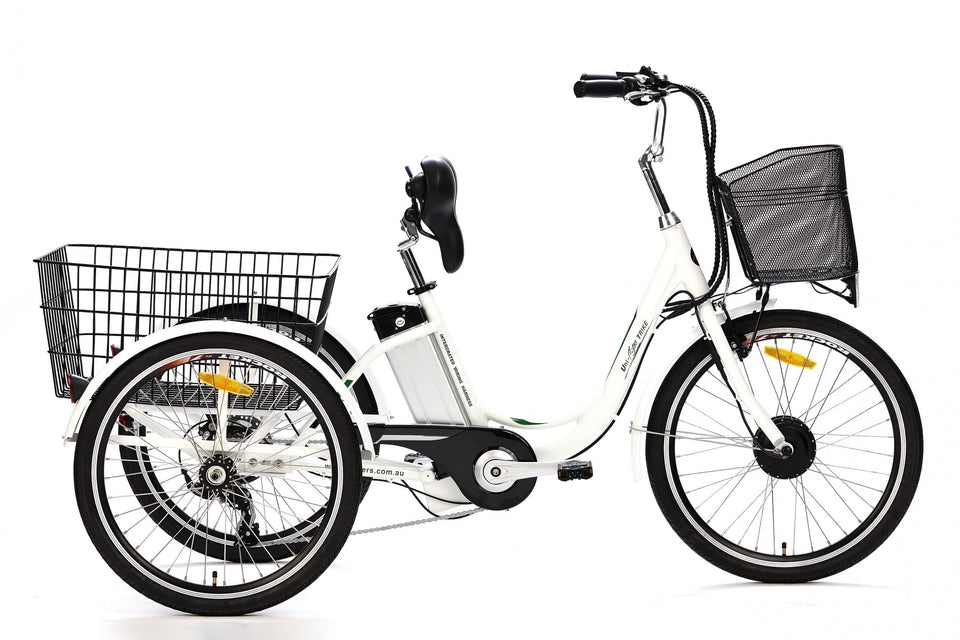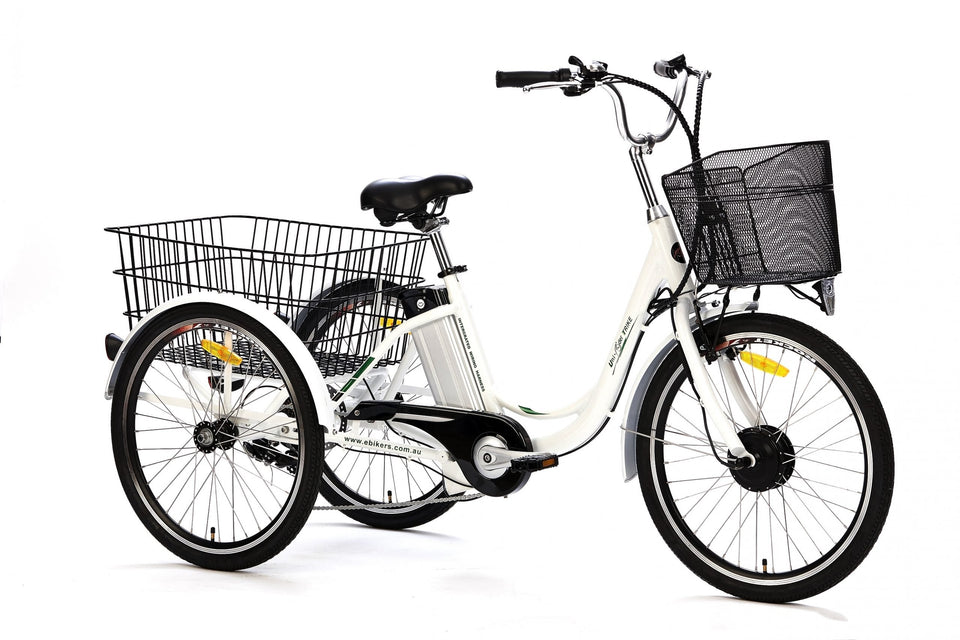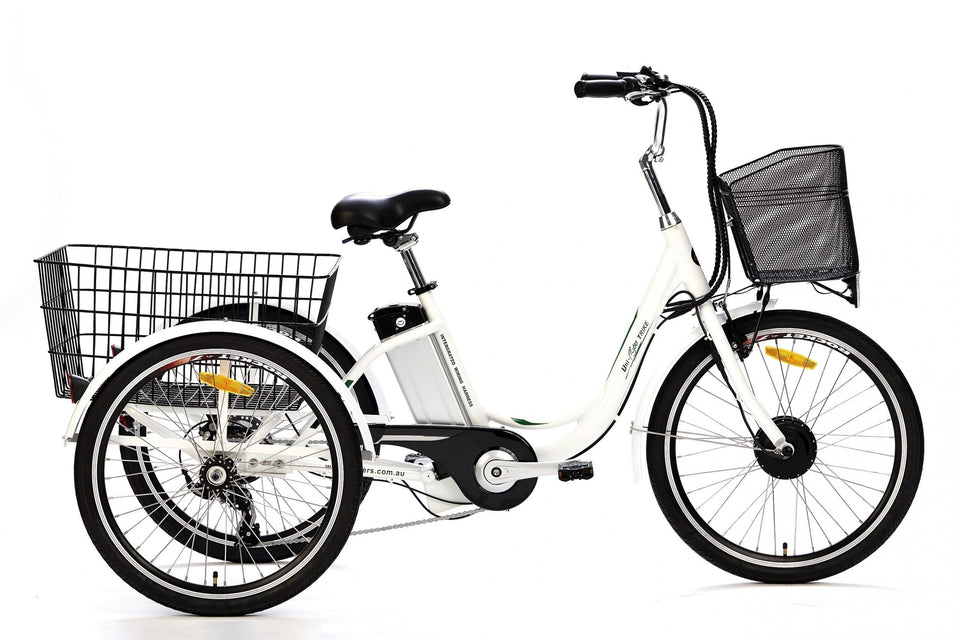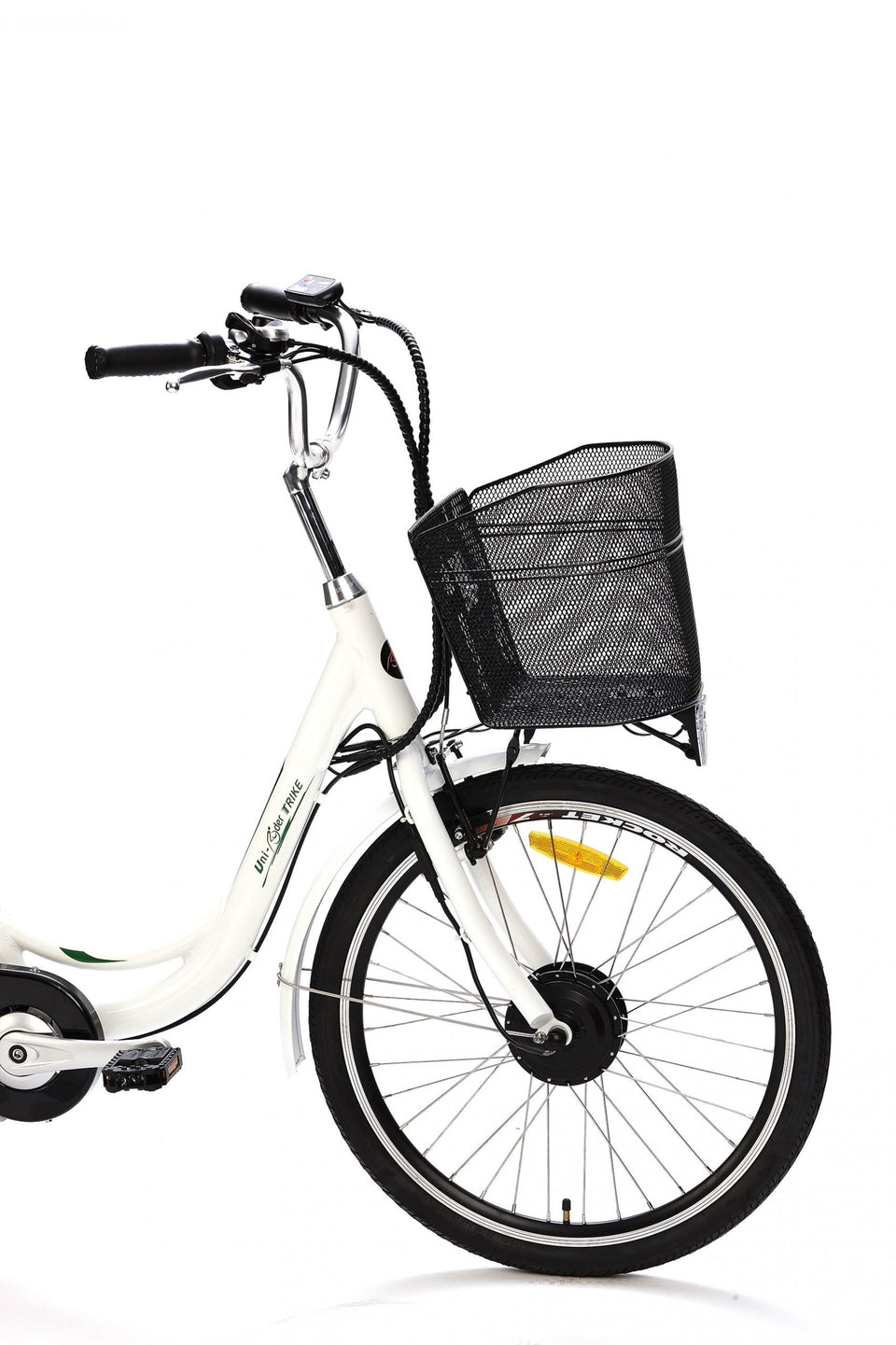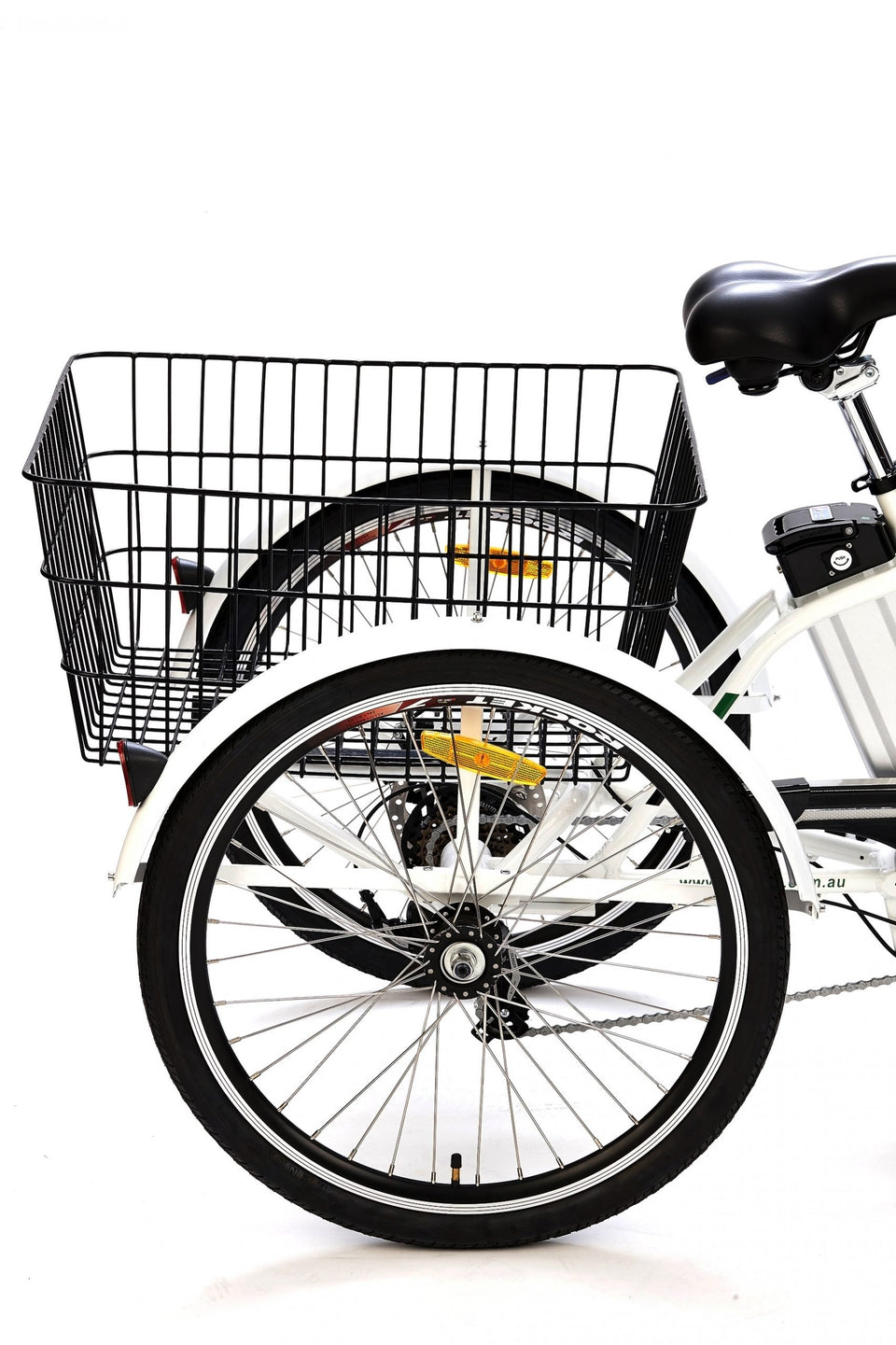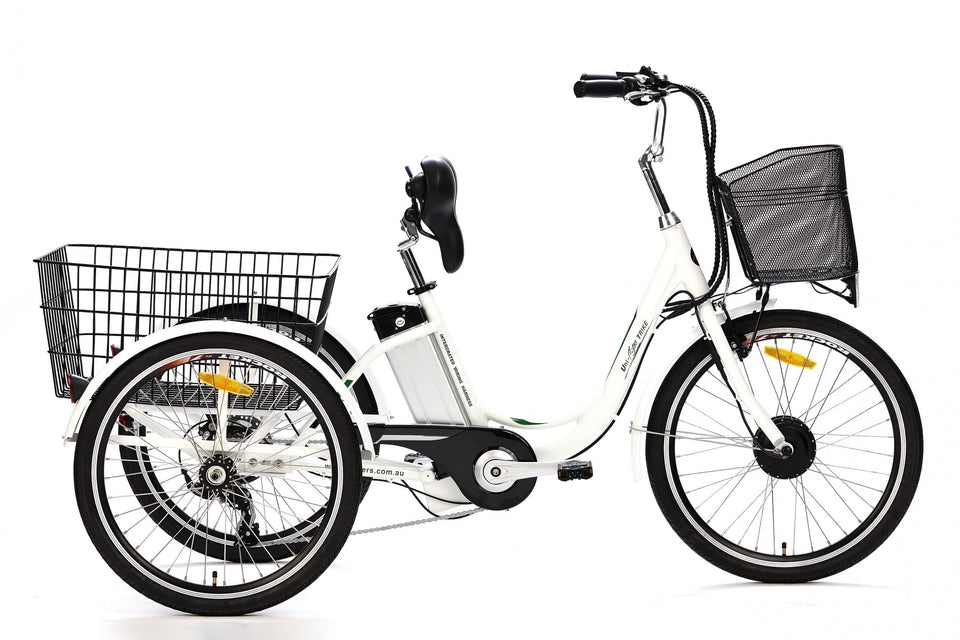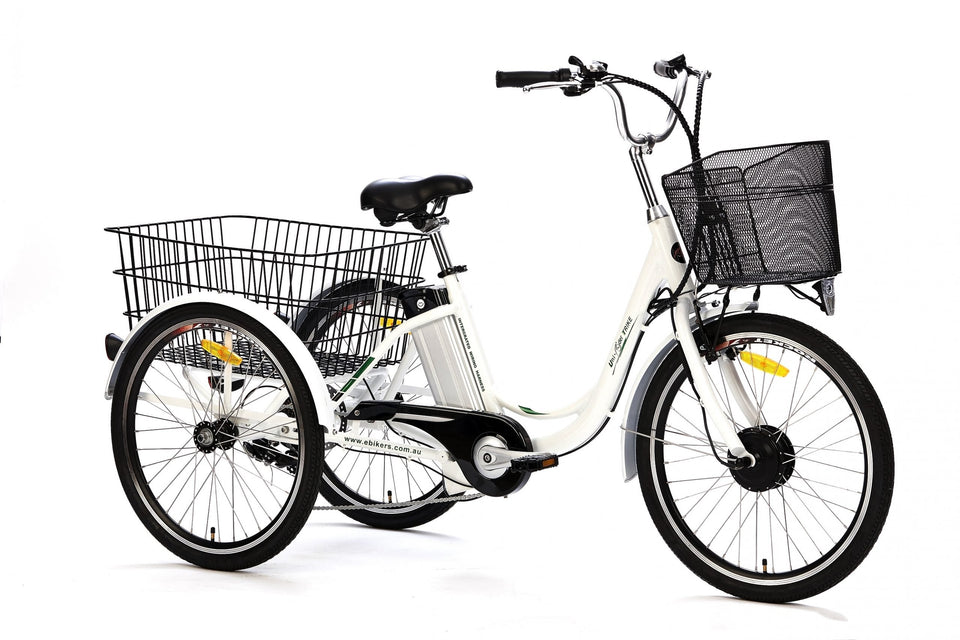 Ryder Pro 2 Electric Trike
The Ryder trike opens up a whole new world for people who are finding it difficult to ride a two-wheel bike. It offers the ease of a low step through, alloy frame and has a very large rear basket, which can be used for bringing the shopping home or for taking your favourite pet for a ride.
Specifications
250 watt XF front motor
Alloy frame and accessories
24 inch double alloy wheels
36 volt 12.5 amp hour Lithium battery with 2 year warranty
6 speed Shimano gears
Front basket and large rear basket
Thumb throttle to 6kph maximum speed
Gel seat
Lights front and rear
Weight is 31kg with battery
3 levels of power assist 
I have a question I need help with.
Watt? Watt-hour? Kilowatt?? WHAT? Gets confusing right? That's OK we can answer any question you may have!
More information please