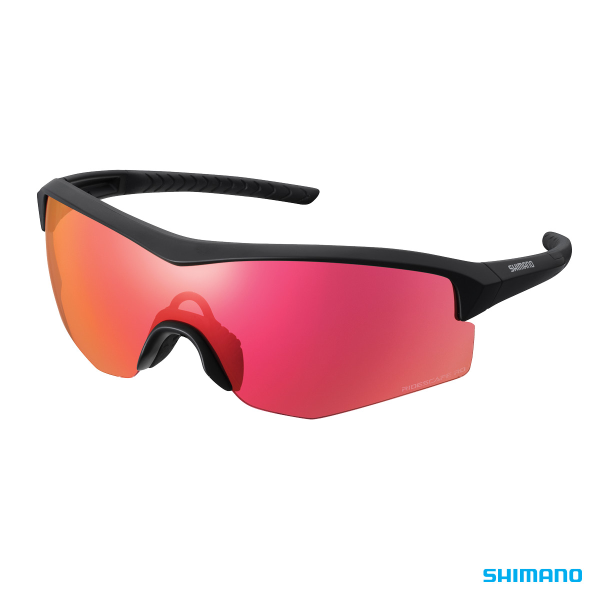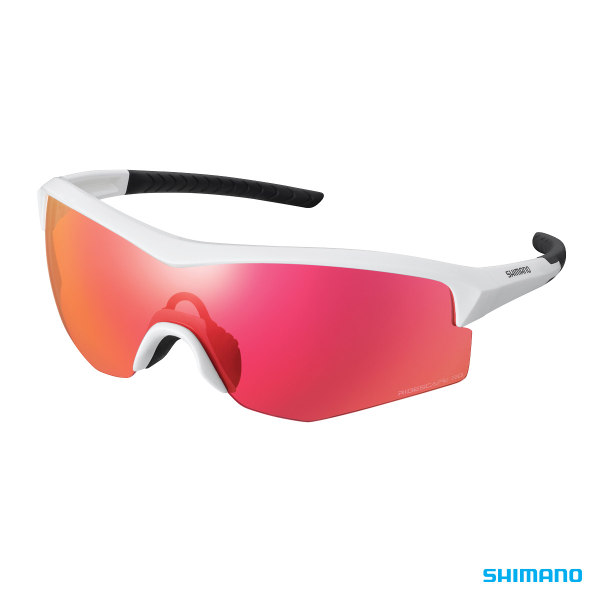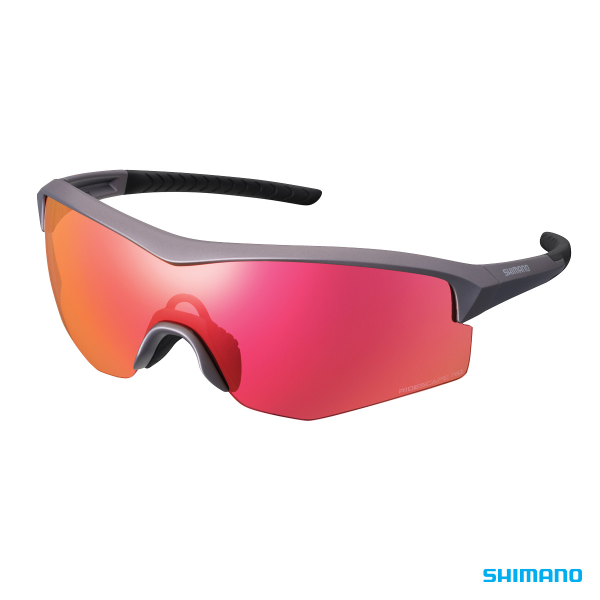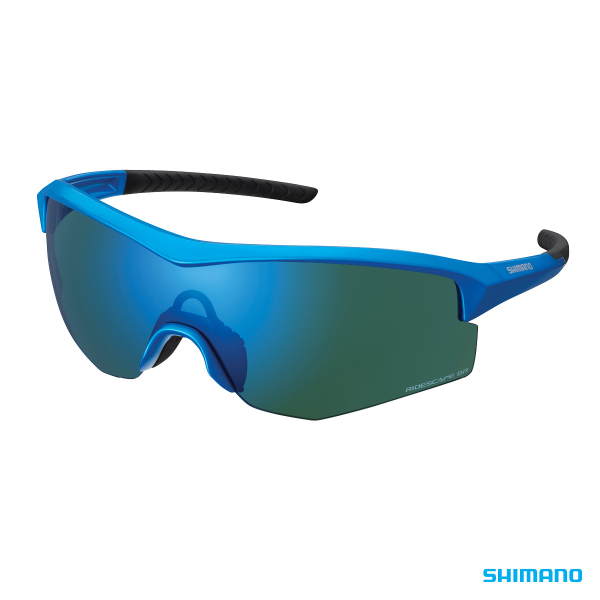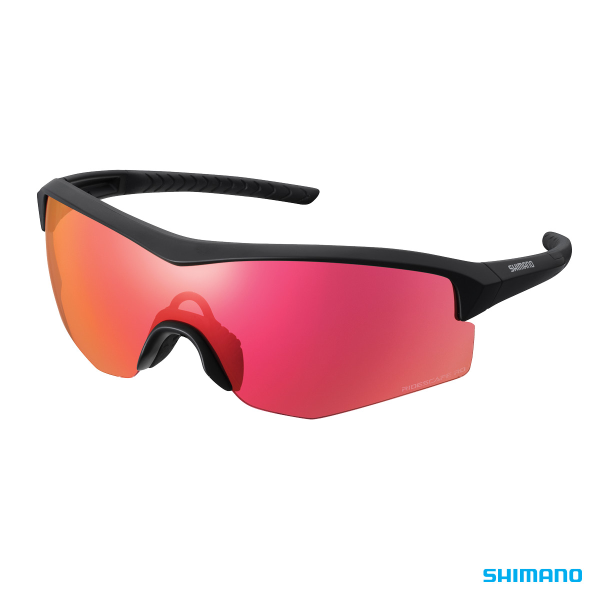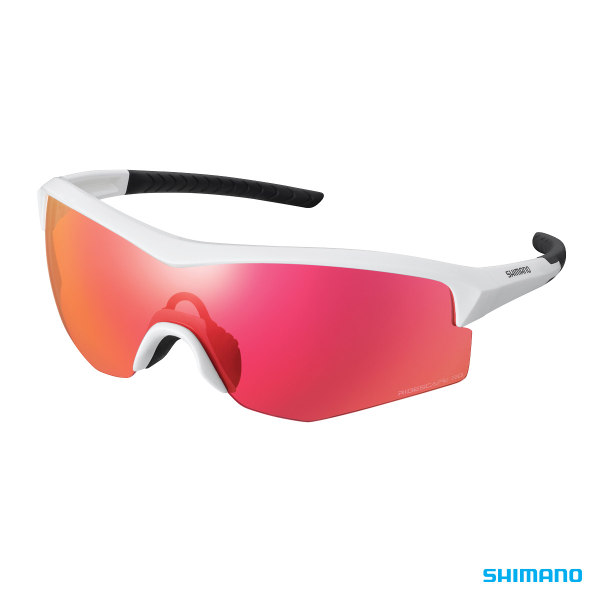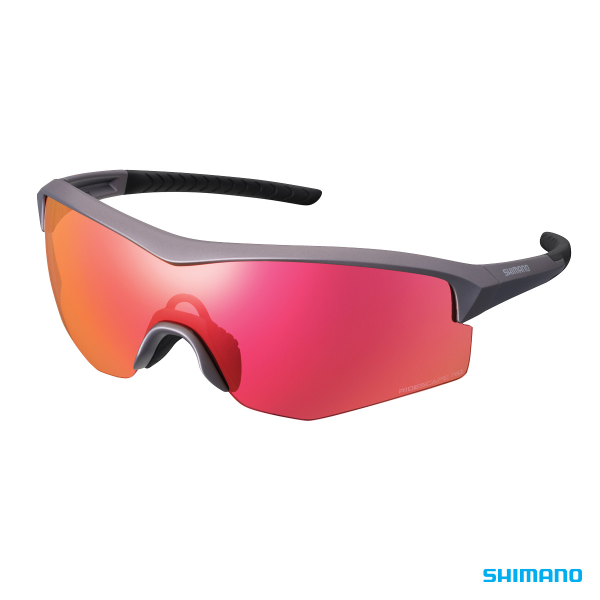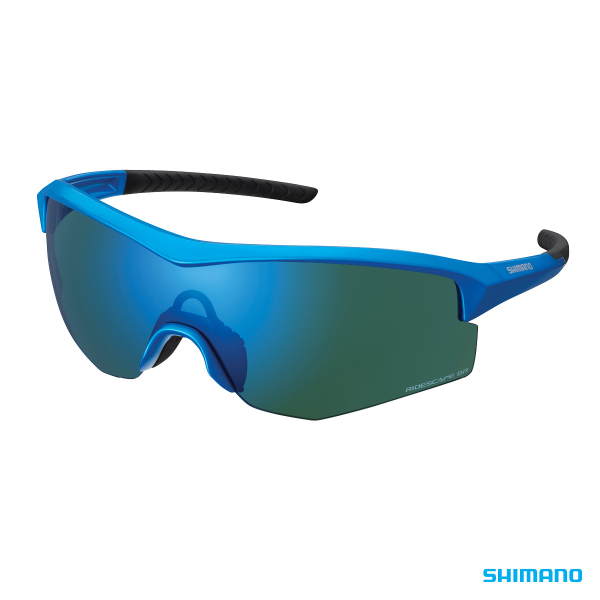 Shimano Eyewear CE Spark
ECESPRK1RDL02
by Shimano
SHIMANO - SPARK
PANORAMIC ONE-PIECE LENS OFFERS GREAT PROTECTION. GREAT ALL-ROUND CYCLING PERFORMANCE.
FRAME
• Single lens design was co-developed with UCI World Team.
• Fast, lightweight, and with added wide-view vision.
• Reversible nose pad with different thicknesses from front to back for fitting adjustment.
• CNC molding for ultimate precision, symmetry, and quality.
• Dual injection molded, non-toxic TPE, non-slip temple tips.
LENSES
Single-lens design for a wide angle of vision and protection.
•Cycling dedicated RIDESCAPE lens optimally tuned for greater contrast and clarity in every riding scene.
•Full UV400 protection.
•Hydrophobic coating increases water-repellency, keeps lenses cleaner.
•Special anti-scratch treatment.
•Interchangeable lens.
•Extremely lightweight and impact resistant Polyamide (PA) lens boosts clarity.
PACKAGE
• Travel box.
• Eyewear pouch can be used for lens cleaning.
• XL nose pad included.
REFERENCE WT.
28.3 g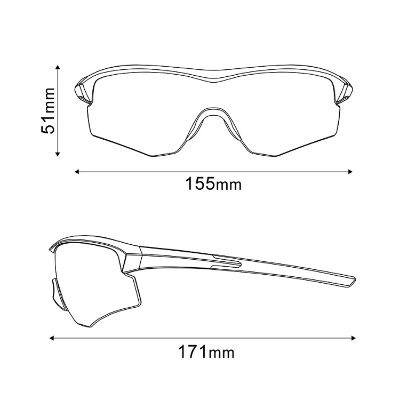 I have a question I need help with.
Watt? Watt-hour? Kilowatt?? WHAT? Gets confusing right? That's OK we can answer any question you may have!
More information please