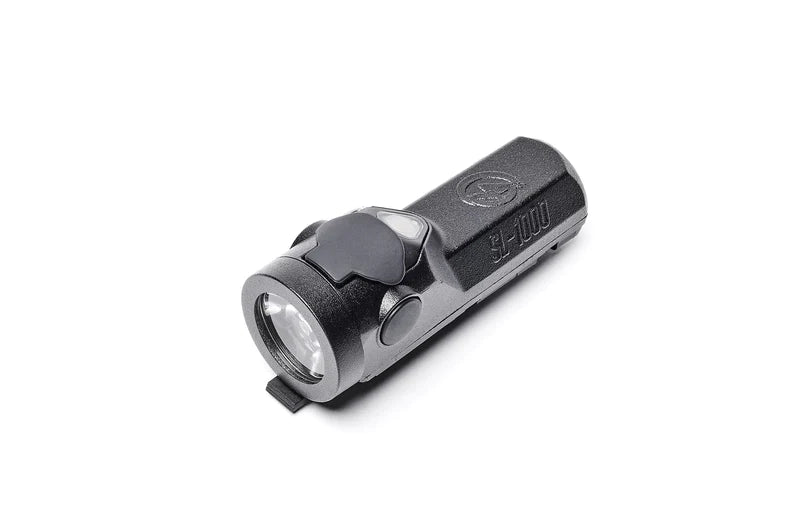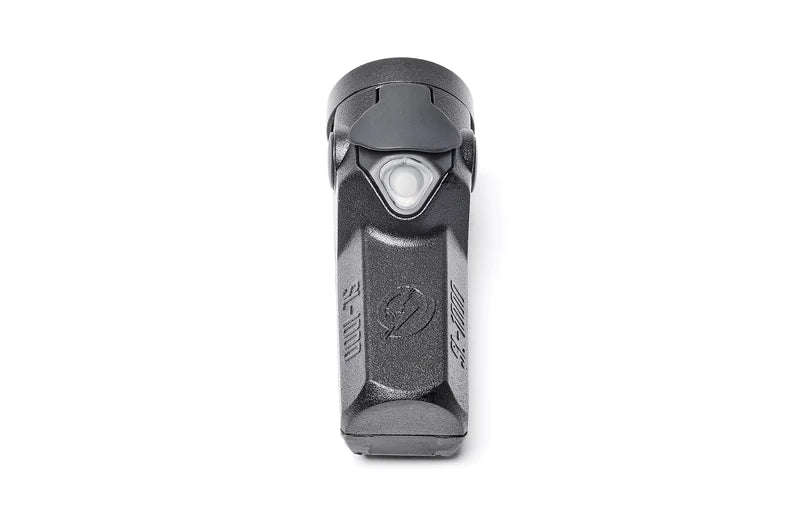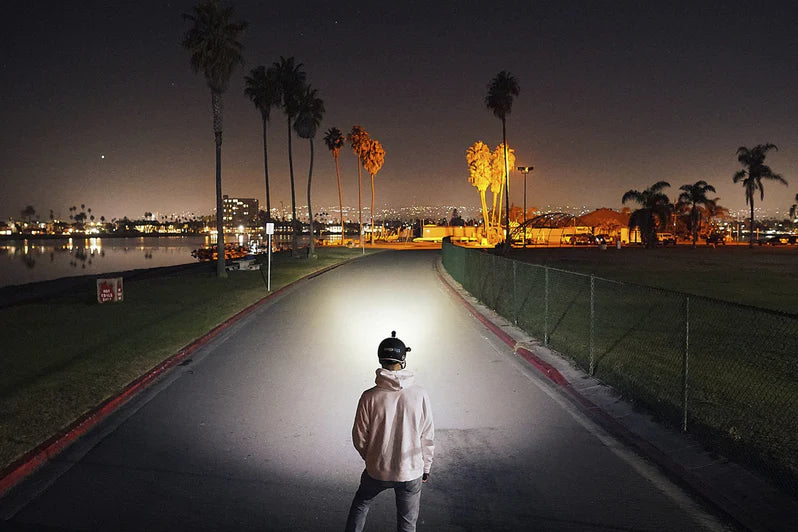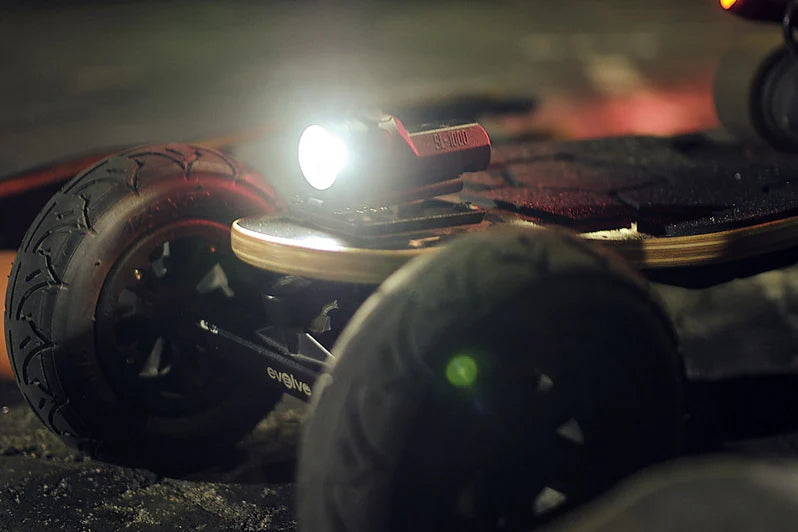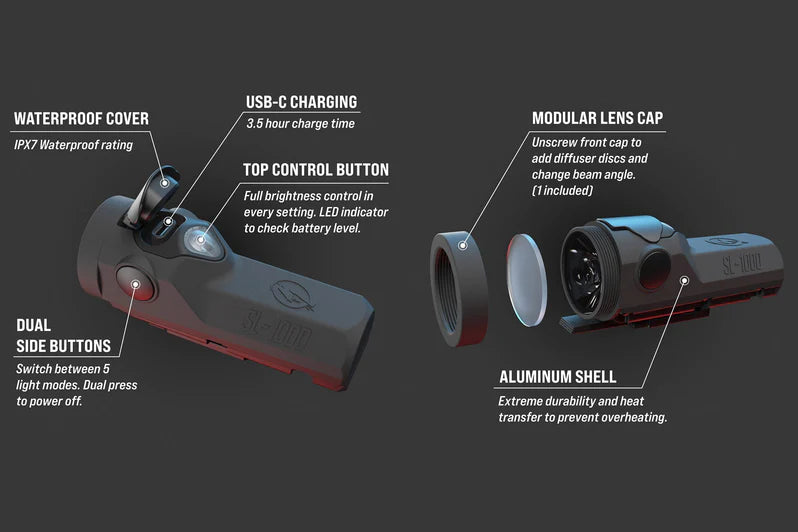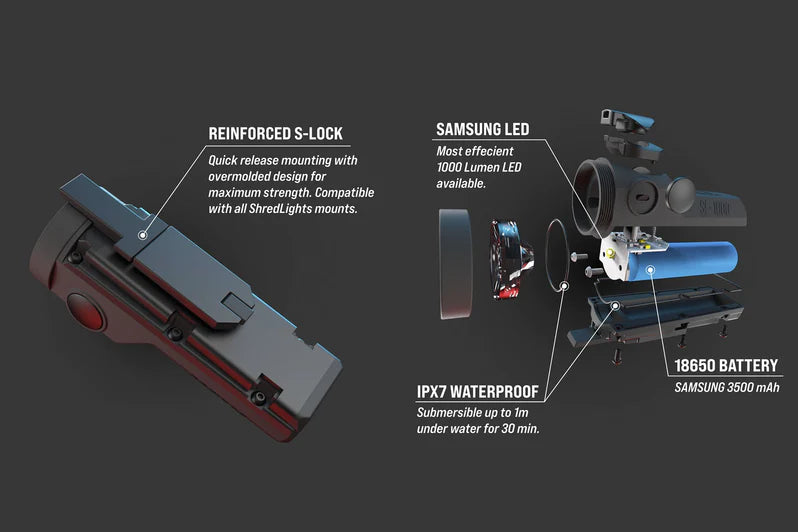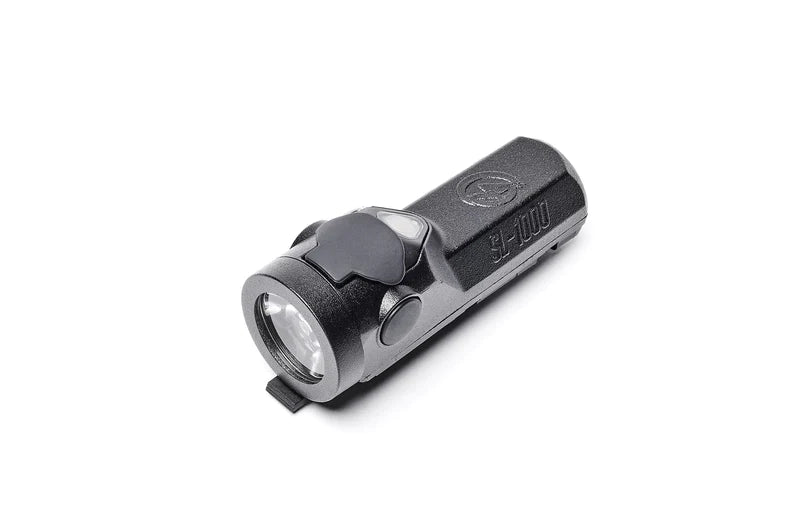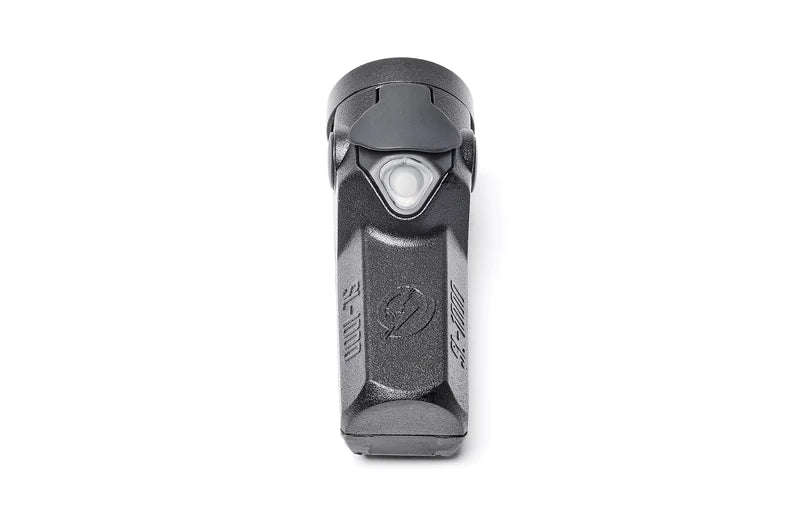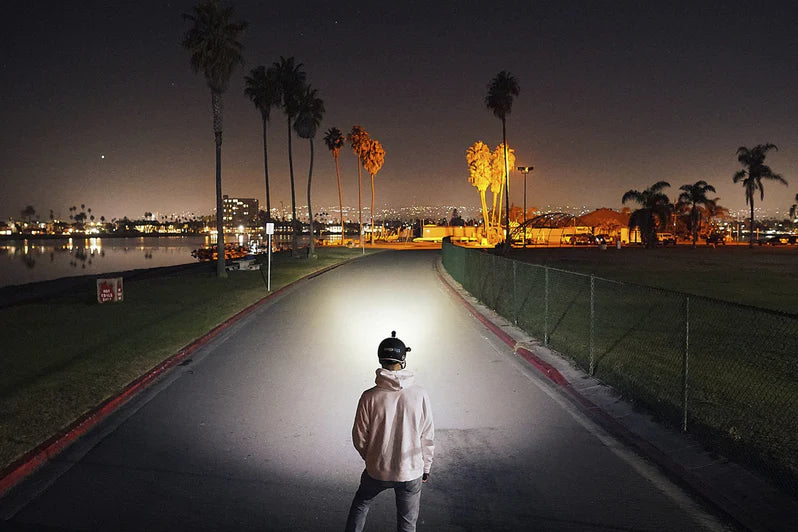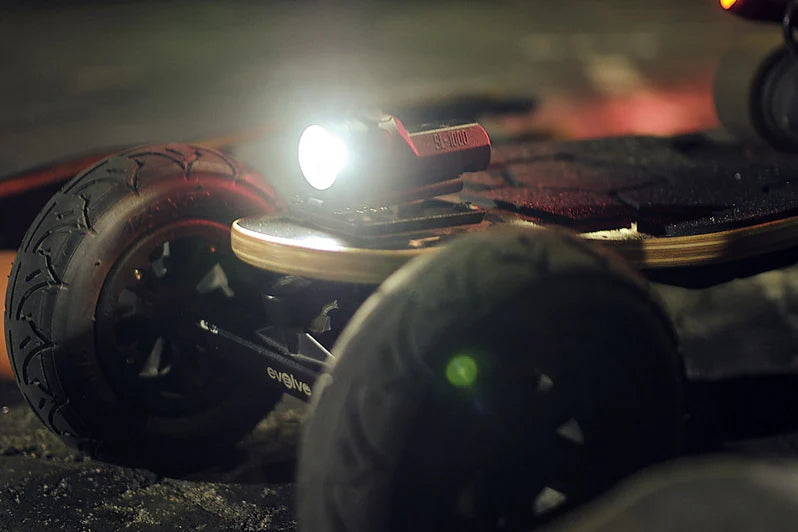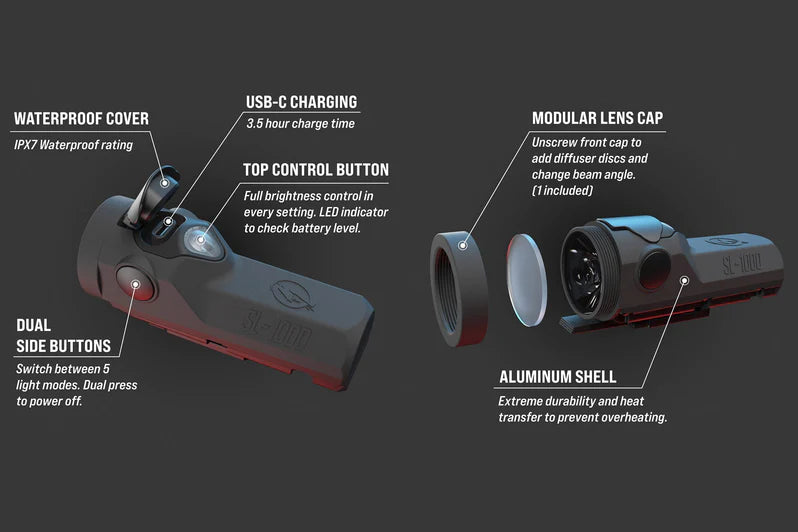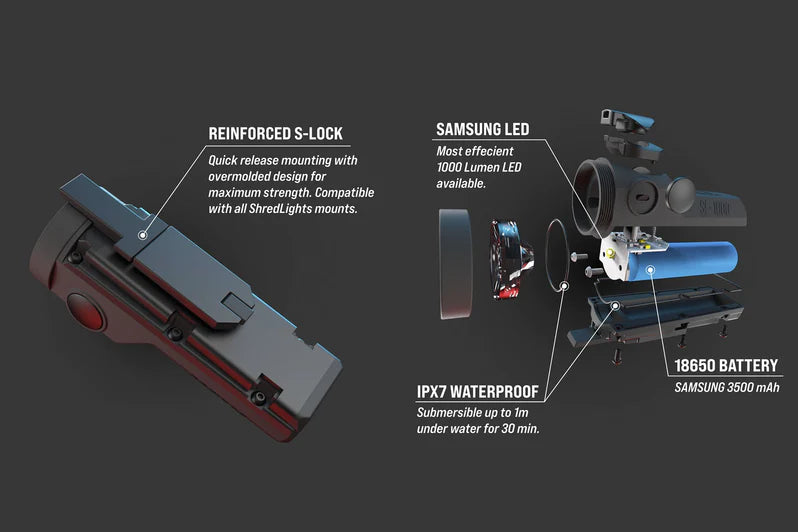 SHRED LIGHTS - SL-1000 single pack, quick release mounting front light
Shred Lights 1000 Lumens quick mounting release front light. USB-C rechargeable and IPX7 Waterproof.
The smallest and most powerful mountable light!
Take night time riding to the next level with our Shred Lights SL-1000 Light. This light is the smallest attachable flashlight on the market, and will expand your riding experience with its powerful 1000 lumens. The device makes it possible for you to see an impressive 33 metres ahead when mounted to your helmet. With its modular lens and disc condenser it will offer you a variety of light angles.
The unique S-LOCK mounting system makes it convenient to swap one Shred Light with another in seconds. The light is quick and easy to install on any electric longboard, as well as on any backpack, electric scooter, e-bike or more.
Comes with a rechargeable USB battery that gives riders the ability to skate for up to 90 minutes in maximum setting of 1000 lumens.
Providing you with unlimited skateboarding possibilities!
Our mounts are sold separately, and the electric skateboard light is compatible with the Shred Light SL200 mounts.
I have a question I need help with.
Watt? Watt-hour? Kilowatt?? WHAT? Gets confusing right? That's OK we can answer any question you may have!
More information please