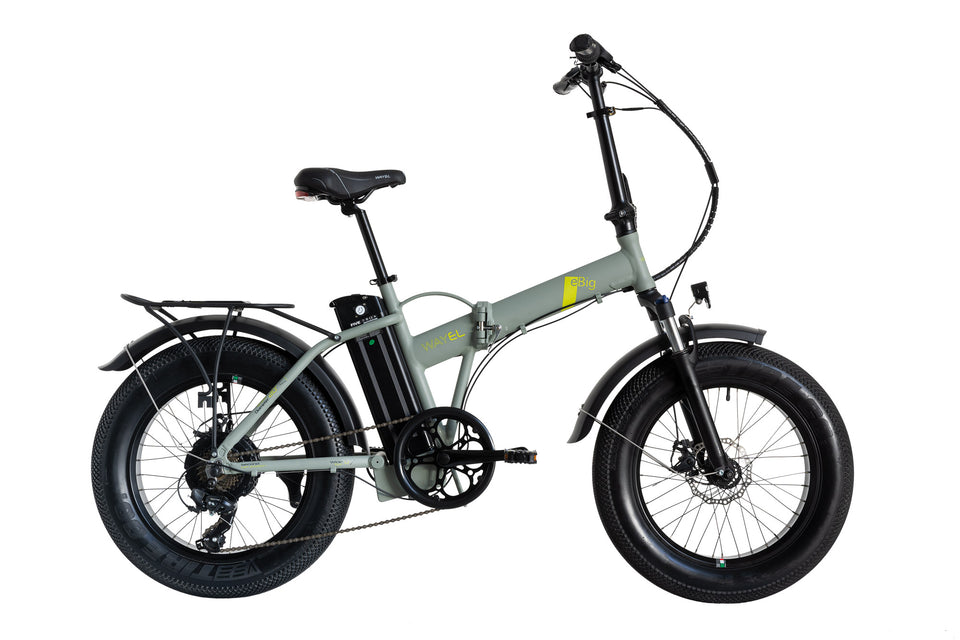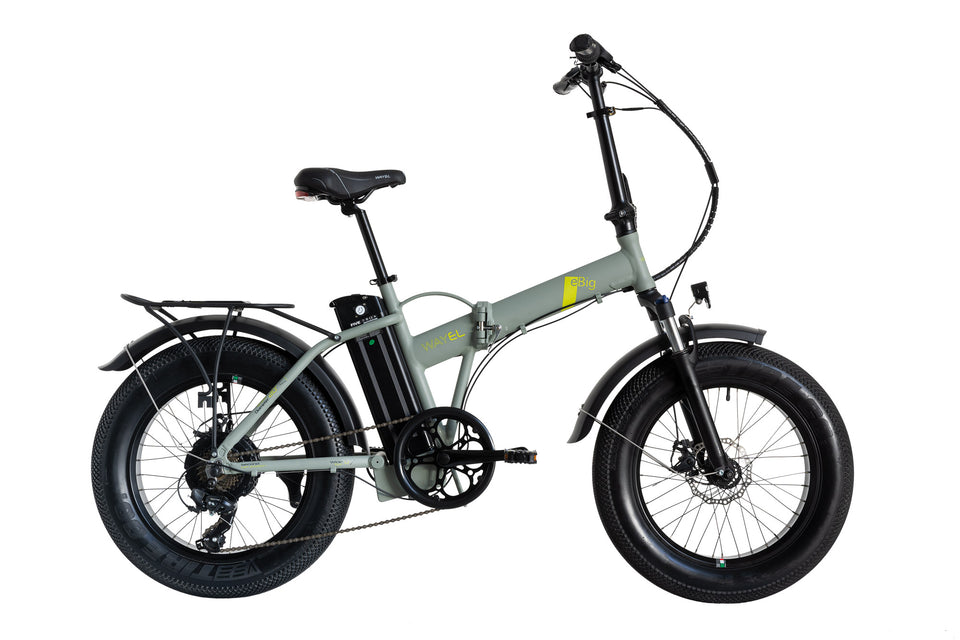 Wayel eBig 20" 2nd Gen Sabbia (Made in Italy)
WZA9EB220AG
by Wayel
Made in Italy
Moving is more fun with the second generation of eBig, the fat tyres e-bike that retains all the agility and portability of a foldable bicycle. It guarantees maximum stability and grip on the road thanks to the innovative 4'' wide-tires that ensure a perfect and comfortable use on every type of urban route. The suspension fork, adjustable and the powerful rear motor give you fun and maximum road holding. The luggage rack is also standard on the new sand-colored e-bike.
DISC BRAKES Innovative brakes with mechanical drive that ensure excellent braking on urban roads.
STANDARD BIKE LUGGAGE RACK The second generation of eBig has the standard luggage rack to carry groceries or small bags.
"FAT" WHEELS AND SUSPENDED FORK Thanks to 4" wide-tread section, the wheels of eBig are comfortable, stable and suitable for every city route. The suspended fork can be adjusted or locked depending on the use
RANGE of up to 75km will get you anywhere you need to go. 
I have a question I need help with.
Watt? Watt-hour? Kilowatt?? WHAT? Gets confusing right? That's OK we can answer any question you may have!
More information please