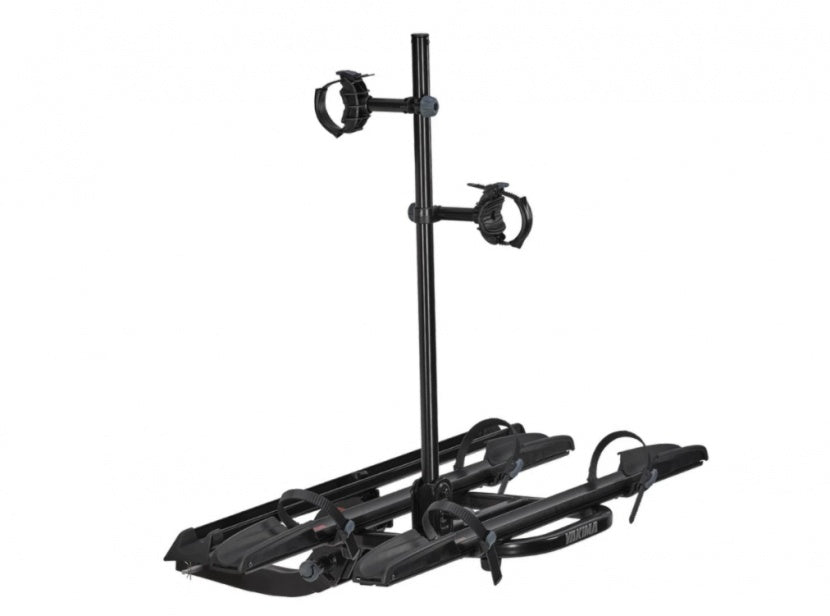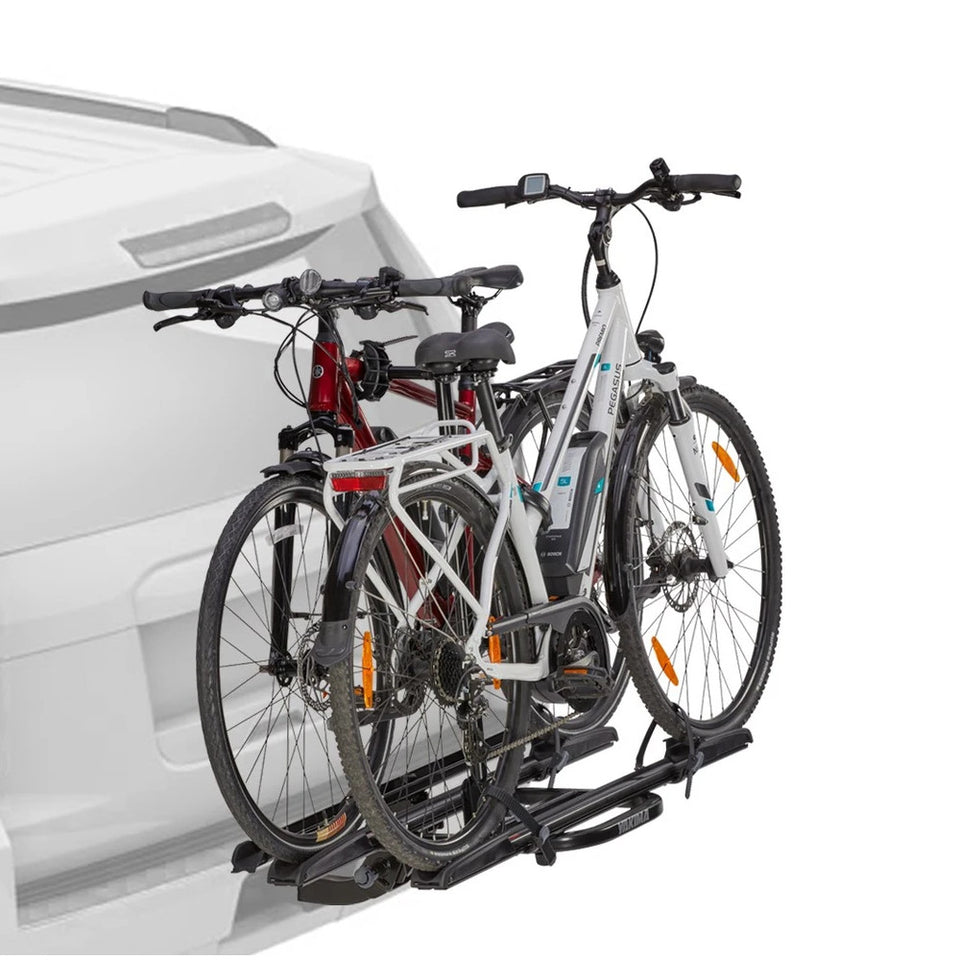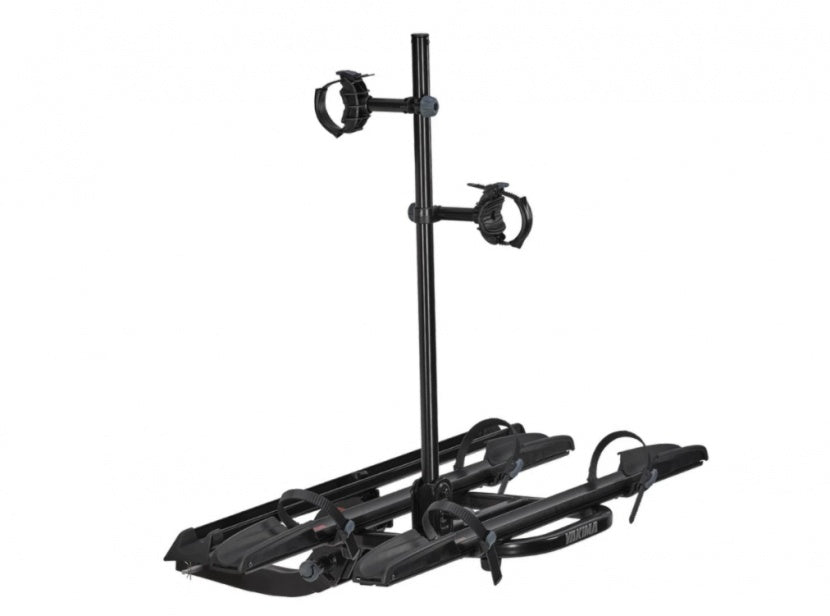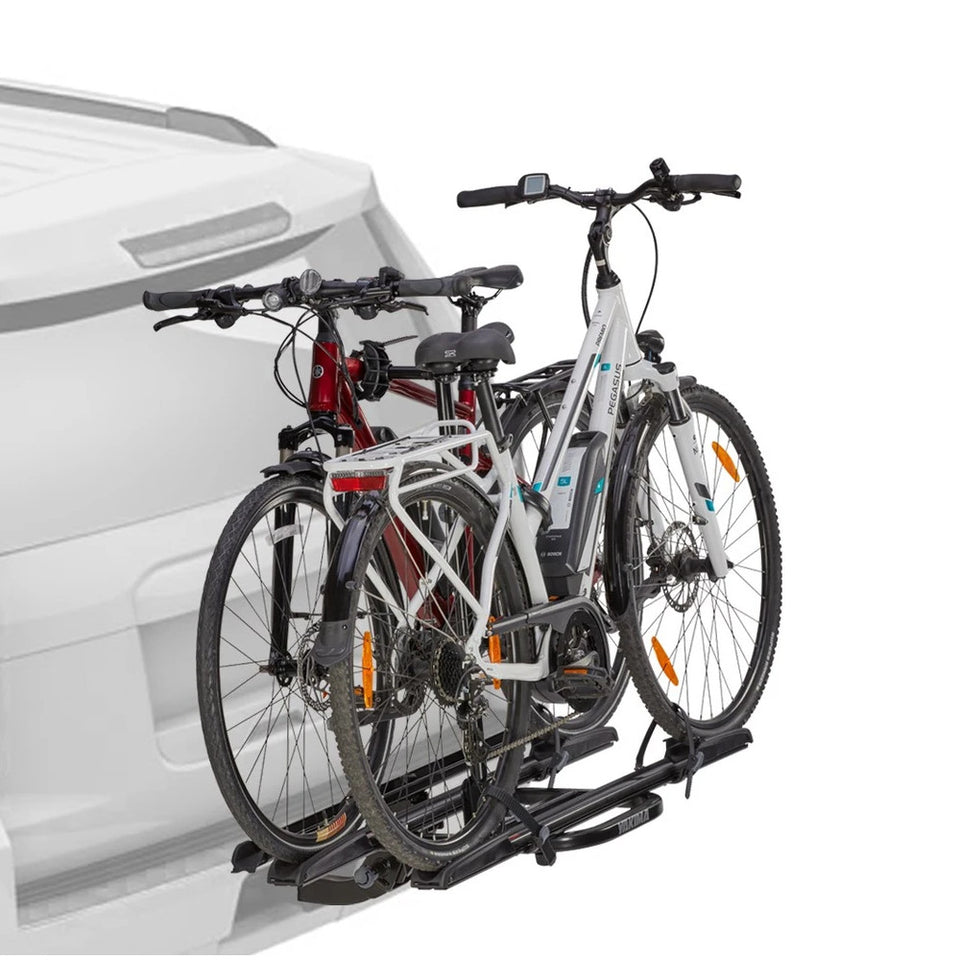 Yakima OnRamp 2" Hitch Rack
736745027063
by Yakima
- ONLY FITS INTO 2 INCH HITCH RECEIVER -
Going the distance with heavy bikes in tow now has an easy solution. The OnRamp offers up the strength required to haul heavy e-bikes, and no need for super-human strength when it comes to loading. An integrated ramp allows the user to simply roll any bike into place and the adjustable retention cradles fit just about any frame.
Specifications
Weight

20.00 kg
Capacity

2 bikes standard (30 kg per bike)
MAX 60 kg
Off-road load capacity (18 kg per bike)
MAX 36 kg
I have a question I need help with.
Watt? Watt-hour? Kilowatt?? WHAT? Gets confusing right? That's OK we can answer any question you may have!
More information please