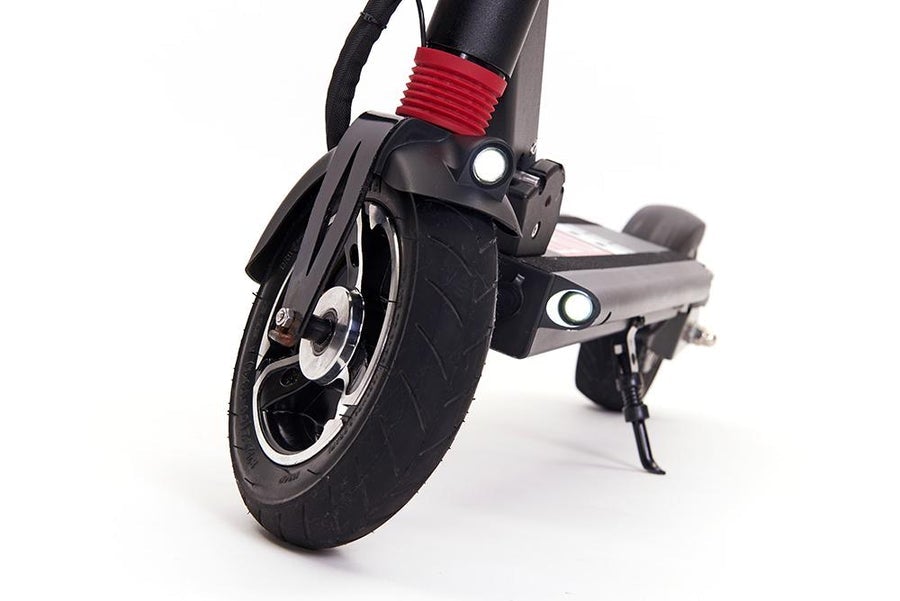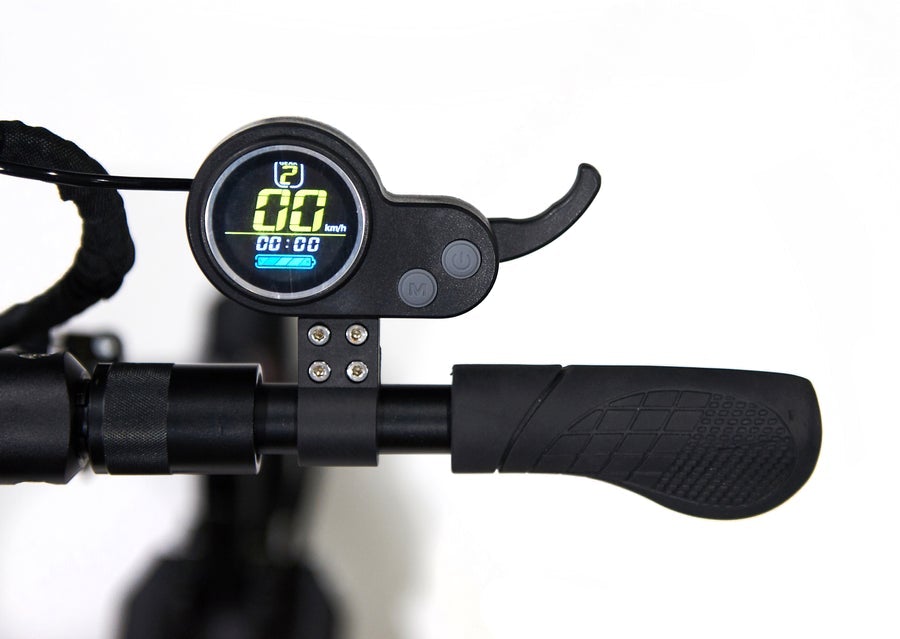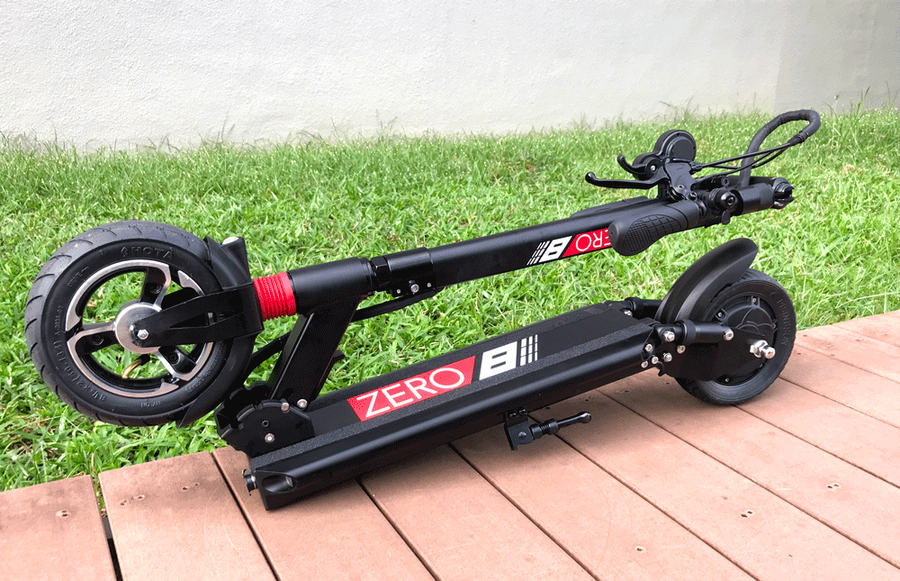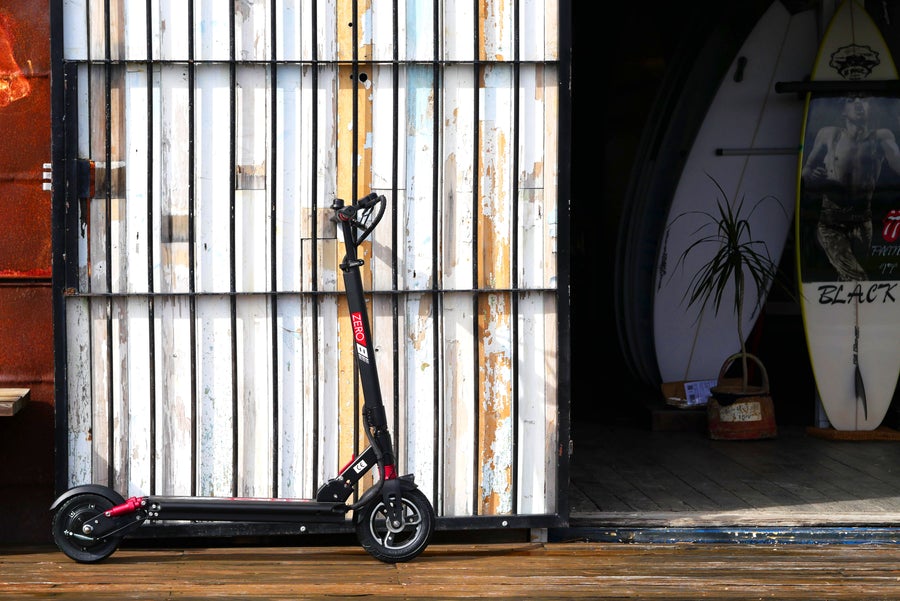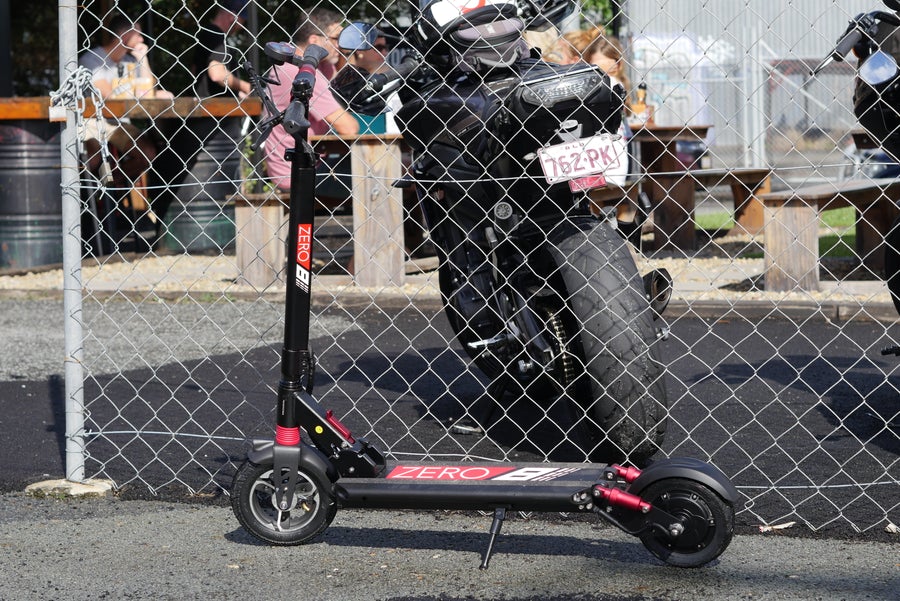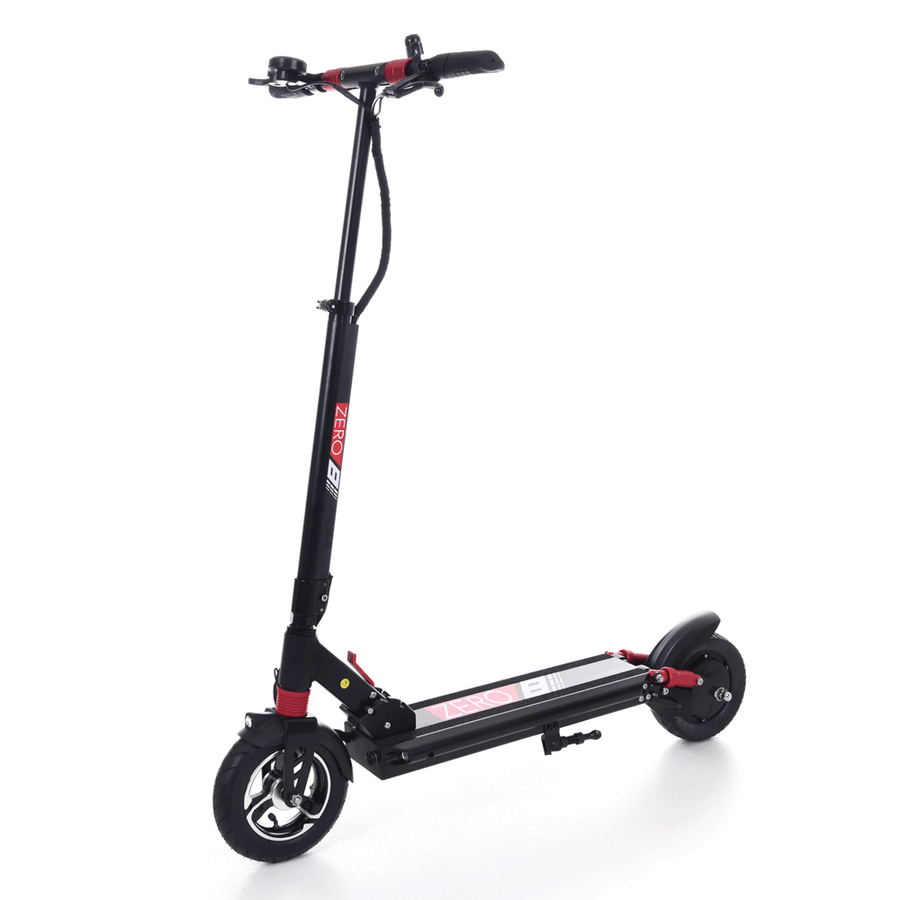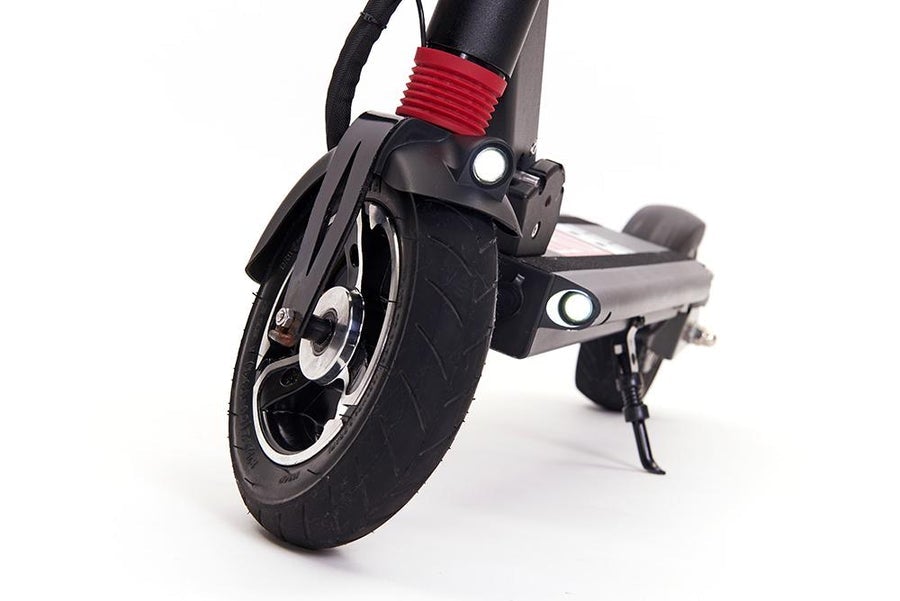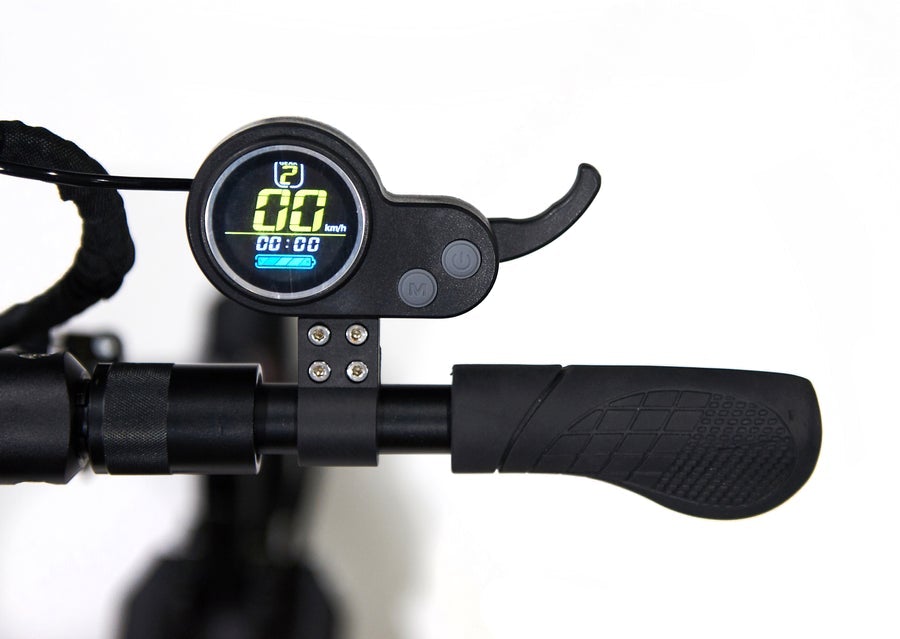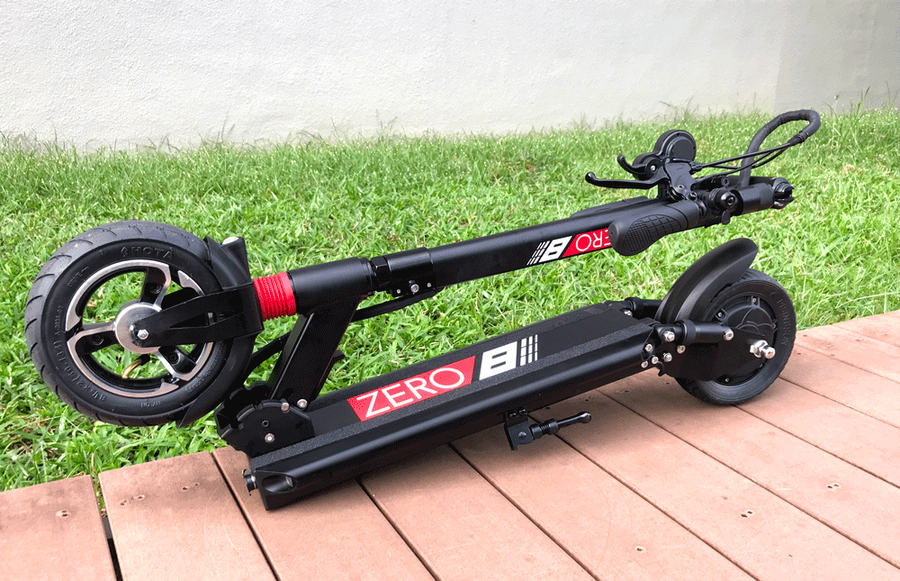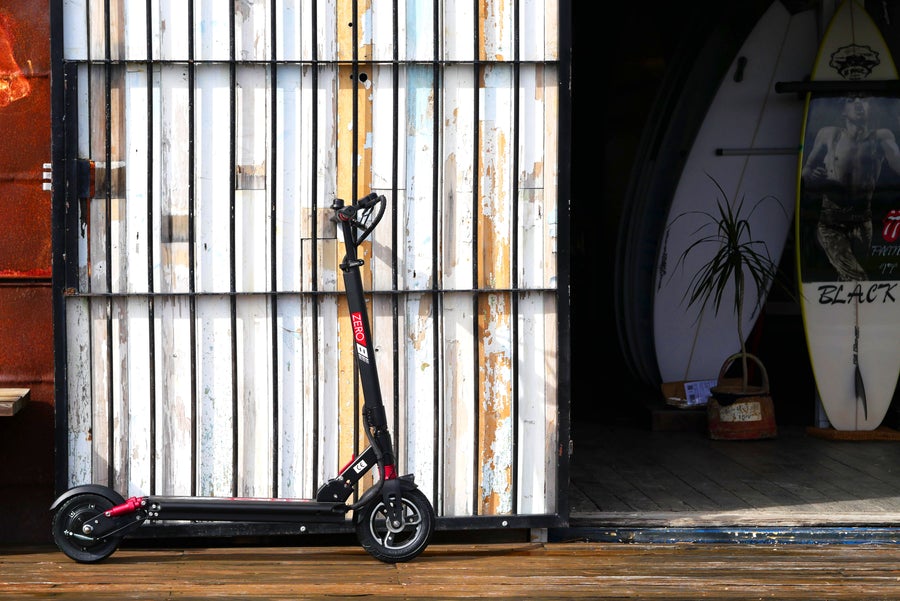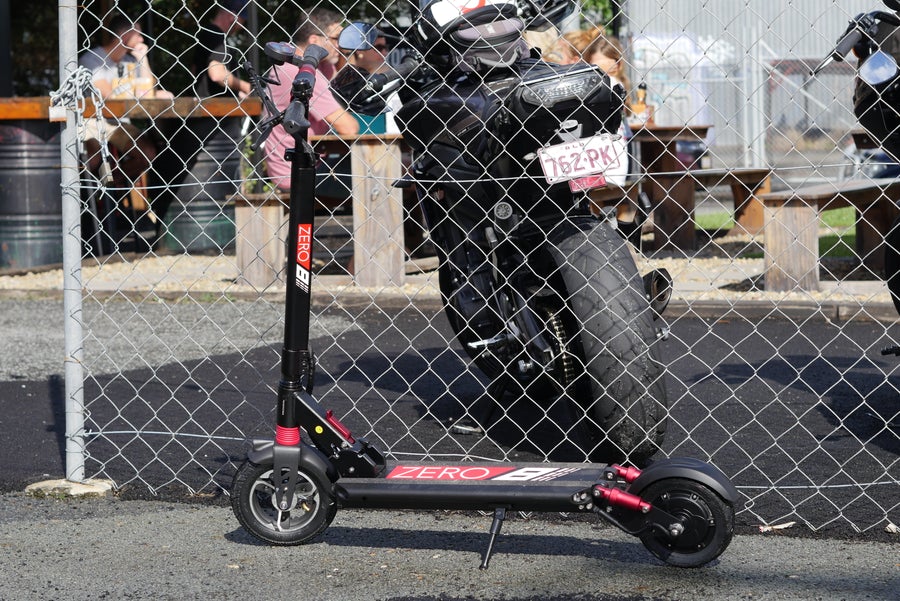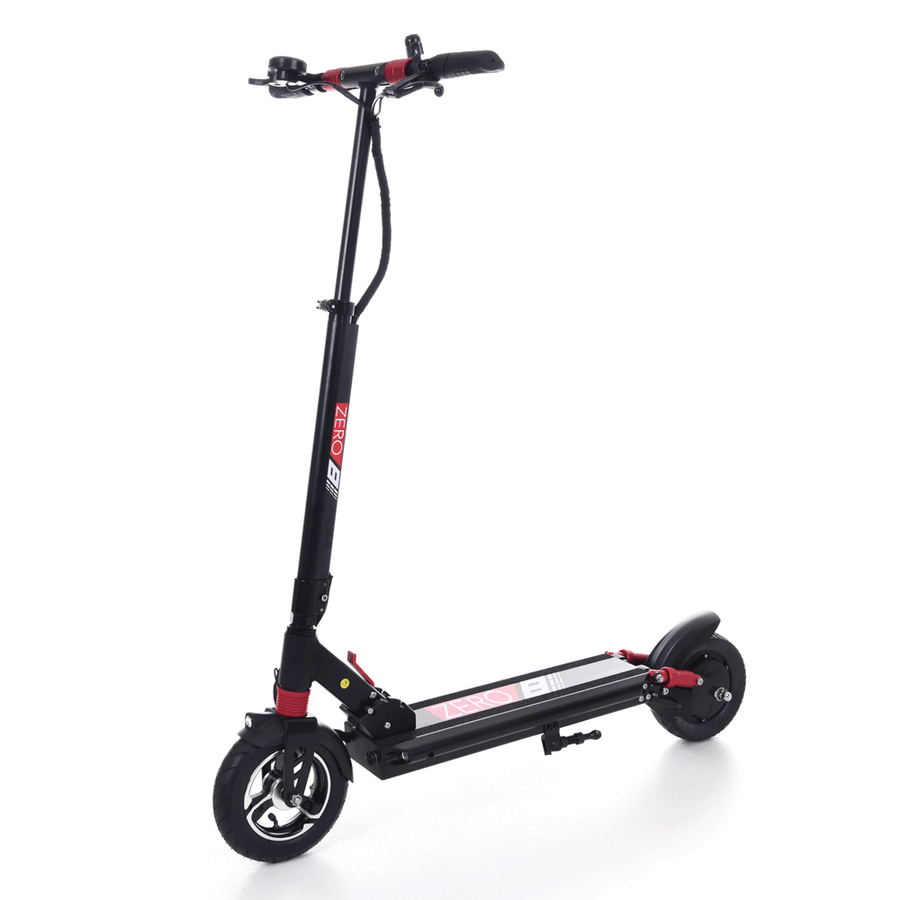 Zero 8 Electric Scooter
ZERO-8-48V10.4
Take your commute to the next level with the Zero 8 Electric Scooter!
The Zero 8 is designed for a smoother ride and more exhilarating experience, with a clean design that is pleasing to the eye. This powerful electric scooter is fast and easy to operate. Folding down to a compact size, it's perfect for commuting to work or school.
Ride with Comfort: It is a compact yet powerful electric scooter that is extremely comfortable to ride. There are integrated shock absorbers in the front steering column and a stunningly designed twin hydraulic suspension at the rear.
Versatile Usage: Whether you ride it in the city or in the urban mountain area, our scooter can take any situation you throw at them. In addition to being equipped with a 500W motor and 18 A controller, the Zero 8 offers adequate zippiness, especially when riding upslope.
No Sound Pollution: Cut through the air with zero sound. Enjoy the clean air with no fumes, no noise pollution, and a green footprint even when you are riding a 15 degree slope.
Light up your way: Riding electric scooters after dark is not safe. With its integrated 4 built-in front lights and LED rear lights, now you can ride at night with no worries about visibility.
The Zero 8 has smallish tires, one of which is pneumatic. It also has both a front and rear spring suspension to provide additional cushion to the ride.
| | |
| --- | --- |
| MODEL | ZERO 8 |
| | |
| Battery | 48V 10.4 Ah & 48V 13Ah |
| Tyre Size | 8 1/2 inches |
| Tyre Type | Front pneumatic, rear solid |
| Brakes | Single Rear drum |
| Range | 35km (10.4Ah) / 45km (13Ah) |
| Top Speed | Capped at 25km/h (40km/h for Private Land Use) |
| Weight | 17-18 Kg |
| Suspension | Front and rear spring shocks |
| Lights | Front & rear installed |
| Max. Load | 90 kg |
| Controller | 18A |
| Motor Power | 500W |
| Folded Dimensions | 980mm L x 180mm W x 370mm H |
| Box Dimensions | 106 x 26 x 44mm |
I have a question I need help with.
Watt? Watt-hour? Kilowatt?? WHAT? Gets confusing right? That's OK we can answer any question you may have!
More information please